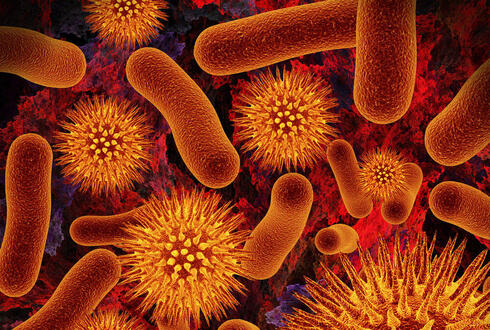 Biomica raises $20 million for microbiome-based therapeutics
The Israeli company's drug candidates are based on a rationally designed consortia of microbes, selected through high-resolution functional microbiome analysis
Israeli biopharmaceutical company Biomica, which develops microbiome-based therapeutics and is a subsidiary of Nasdaq-traded Evogene, has announced the signing of a definitive agreement for a $20 million financing round, to be led by Shanghai Healthcare Capital (SHC). The financing is subject to customary closing conditions, including clearance by Chinese regulatory authorities.
Biomica utilizes a dedicated Computational Predictive Biology platform (CPB), licensed from Evogene, to develop its microbiome-based therapeutics. Biomica aims to identify and characterize disease-related microbiome entities and to develop novel therapeutics based on these understandings. The company is focused on the development of therapies for antibiotic resistant bacteria, immuno-oncology, and microbiome-related gastrointestinal (GI) disorders.
Shanghai Healthcare Capital is a Chinese private equity fund, based in Shanghai and focused on biotech and healthcare investments globally. The fund is managed by SIIC Capital, with Shanghai Pharma as one of the founding and strategic Limited Partners.
"Biomica has made tremendous progress in the past year. This includes the initiation of the first in-human phase 1 immune-oncology clinical trial of BMC128 as well as advancing our infectious and gastrointestinal-related disease programs," said Dr. Elran Haber, CEO of Biomica.