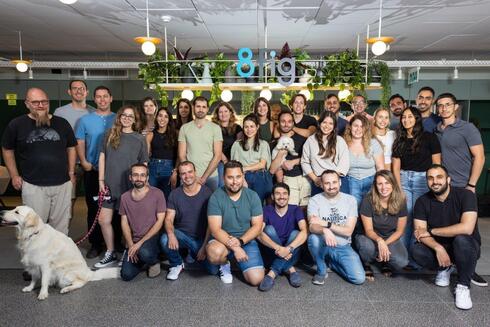 8fig nets $40 million in equity and $100 million in debt to fund online sellers
The Israeli startup provides e-commerce businesses with bespoke funding plans that are optimized according to their supply chain and cash flow needs
Israeli company 8fig, which has developed a funding and management platform for e-commerce businesses, announced on Tuesday the closing of a $140 million Series B funding round, $40 million in equity and $100 million in debt. The round was led by Koch Disruptive Technologies (KDT) with participation from existing investors Battery Ventures, Localglobe, Hetz Ventures, the Jesselson family, and Silicon Valley Bank, a division of First Citizens Bank. This brings 8fig's total funding to date to $196.5 million. The debt was secured from Silicon Valley Bank under its new ownership.
8fig provides e-commerce businesses with bespoke funding plans that are optimized according to their supply chain and cash flow needs. Online sellers can manage their funding and remittance schedules using the 8fig platform, which also offers tools for supply chain management, financial planning, and freight and logistics coordination. The funds from 8fig are disbursed incrementally and on an ongoing basis and are equity-free.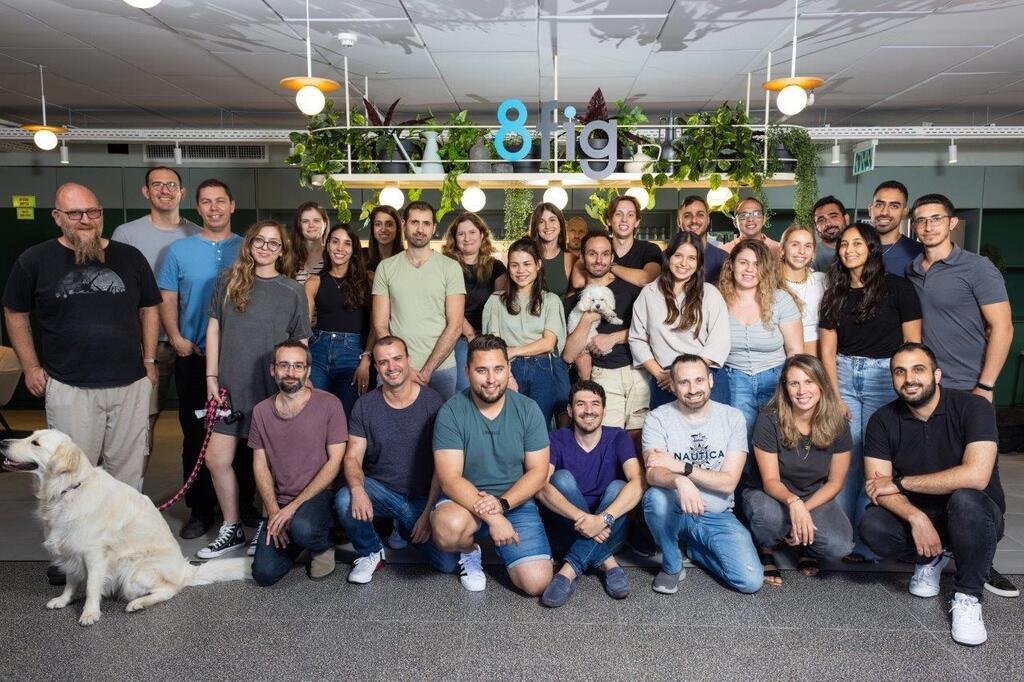 8fig CEO Yaron Shapira told Calcalist that the company's valuation increased significantly since its $50 million Series A in November 2021.
"There is no such thing as an easy funding round. There was due diligence also in 2021, but now VCs are looking deeper than in the past and that is fine by me," said Shapira. "Half of our clients are sellers on Amazon and Shopify. These are sellers with teams of 2-3 people that have very significant revenue. They don't have a management team or a CFO and that is where we help them. We built an artificial CFO which can plan ahead and adjust plans when necessary."
Co-founded in 2020 by Yaron Shapira (CEO), Assaf Dagan (CTO), and Roei Yellin (CRO), 8fig's operations are split between Tel Aviv, where R&D teams operate, and their headquarters in the U.S. (Austin, Texas) where marketing, growth, product, and customer success teams are based. The company employs a total of 90 people and is aiming to expand the team in the coming months.
Shapira and Dagan worked together at Mercury Interactive (acquired by HP for $4.5 billion). They later joined the founding teams at Capriza (raised $70 million from A16Z) and Check (acquired by Intuit for $360 million), where they deepened their experience in payments and the fintech sector. They crossed paths with Roei when Assaf and Yaron most recently co-founded Qlarium (acquired by Delta Capita), which supplied underwriting to the international supply chain. Roei was COO of Prytek's, Qlariums biggest investor, and participated in over 30 other fintech investments in his time with Prytek.
Since its inception, 8fig has delivered over $500 million in funding to online sellers. It increased its client base and annual revenue by 900% and 800% respectively in 2022.