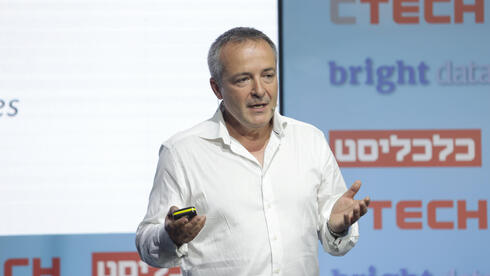 "Licensing practices are limiting choice and competition on the cloud"
Francisco Mingorance, Executive Secretary of CISPE, explained during Calcalist's Cloud and Data conference why there is a need for principles of fair software licensing for cloud customers
"A study published last year showed that Microsoft, Oracle and, SAP are implementing licensing practices that limit choice and competition on the cloud. Shortly after Professor Frédéric Jenny's study was published, more than 2,500 European companies said that what is in the study is a real problem for us as it is impacting our ability to innovate and we need to find solutions for that," explained Francisco Mingorance, Executive Secretary of CISPE (Cloud Infrastructure Services Providers in Europe), talking during Calcalist's Cloud and Data conference held in Tel Aviv on Sunday.
Jenny, renowned expert on competition law, revealed how unfair software license terms enforced by certain legacy software companies can distort competition in the nascent market for cloud infrastructure services in Europe. The study documents practices through which a handful of companies with market power in enterprise, productivity, and database software can steer business customers to their own cloud infrastructure services.
Mingorance noted how this has now resulted in litigation, namely antitrust cases against Microsoft. He said that this also resulted in CISPE launching its Ten Principles of Fair Software Licensing for Cloud Customers which he is also hoping will be adopted in Israel.
You can watch Mingorance's full talk in the video above.