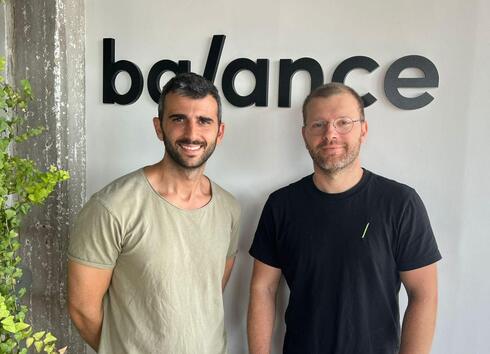 PayPal alums raise $56 million for fintech startup Balance
The Israeli startup has developed a B2B e-commerce payments platform offering an online checkout with omni-channel support built for businesses
One of the tech sectors that suffered the biggest blows in 2022 has been fintech. The sector, which was responsible for many of Israel's new unicorns over recent years, struggled to maintain its momentum, with many companies seeing their valuation plummet, while others canceled or suspended planned funding rounds. However, that is not the case for startup Balance, which has developed a B2B marketplace and e-commerce payments platform and announced on Tuesday that it has raised $56 million in a Series B funding round.
The round was led by Forerunner with support from Salesforce Ventures, Hubspot Ventures, Lyra Ventures, and Gramercy Ventures. Notable leaders in B2B e-commerce also participated in the round as angel investors, including former Shopify CMO Jeff Wisener, Faire CTO and co-founder Marcelo Cortes, as well as previous investors Ribbit Capital, Lightspeed Ventures, Avid Ventures, Upwest and Jibe. Balance has raised $87 million to date.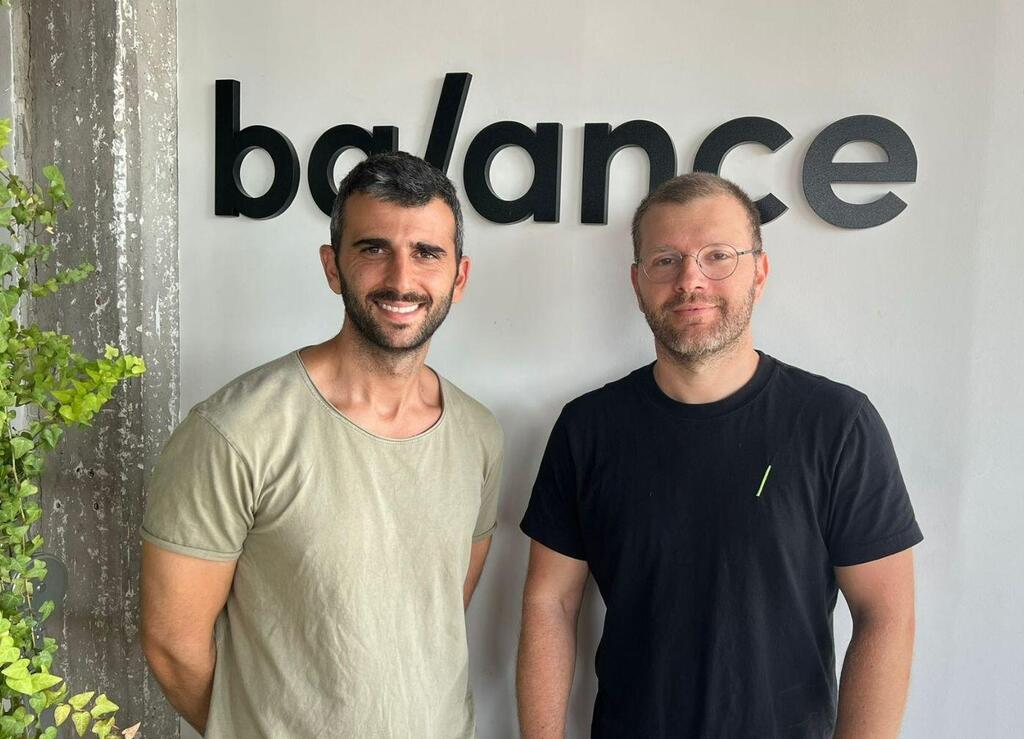 Founded in 2020 by PayPal alums Bar Geron (CEO) and Yoni Shuster (CTO), Balance has developed a B2B e-commerce payments platform offering an online checkout with omni-channel support built for businesses. With Balance, companies can process any payment method, offer flexible terms, and get paid instantly. With offices in Tel Aviv and New York City, Balance has partnered with dozens of B2B marketplaces to shift traditionally offline industries like food, steel, chemicals and apparel to an e-eommerce model that resembles B2C. Balance has over 300 merchants, marketplaces and customers combined, including Notch, Everywhere Apparel, Bryzos, Felux, Vallourec and more, as well as partnerships with Shopify Plus, Fabric and Magento.
Balance employs around 60 people and will use the funding to accelerate recruiting for its R&D center in Israel and New York office.
Geron told Calcalist that despite the current crisis in the markets, there was great interest in the company's round and its valuation, which he would not reveal, grew significantly. "While we focus on B2B e-commerce payments, every payment company is competition for us," Geron told Calcalist. "We help industries that until now sold their products in an old-fashioned manner to sell them in a marketplace and receive payment in any way they choose. We employ around 60 people and have raised over $90 million and have no intention to act recklessly. We will continue to recruit more employees because we want to grow but we won't be raising more funds anytime soon."
"For years, the consumer has led the charge in modernizing how we transact, but innovation in B2B commerce has lagged far behind the B2C space," said Kirsten Green, Founder and Managing Partner at Forerunner. "There is incredible potential to modernize wide-ranging aspects of how B2B commerce is conducted in the digital age, and the market opportunity is enormous-only 7% of the $120T B2B payment volume is conducted digitally today."