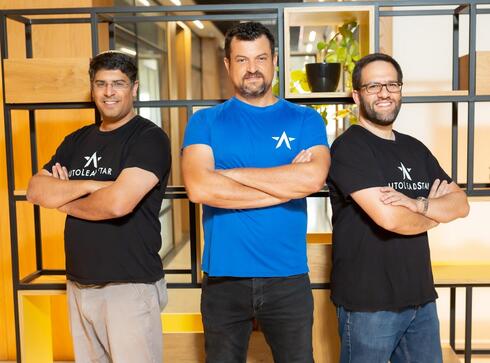 AutoLeadStar raises $40 million for auto-dealership marketing platform
The Jerusalem-headquartered startup has developed AI-powered marketing automation technology for auto-dealerships and manufacturers
Jerusalem-headquartered startup AutoLeadStar, which has developed a digital customer data and experience platform for the automotive industry, announced on Monday a $40 million Series C growth round led by Riverwood Capital with the participation of existing investors.
AutoLeadStar has raised a total of $57 million to date, with existing investors including PICO Venture Partners, Target Global, and Aleph.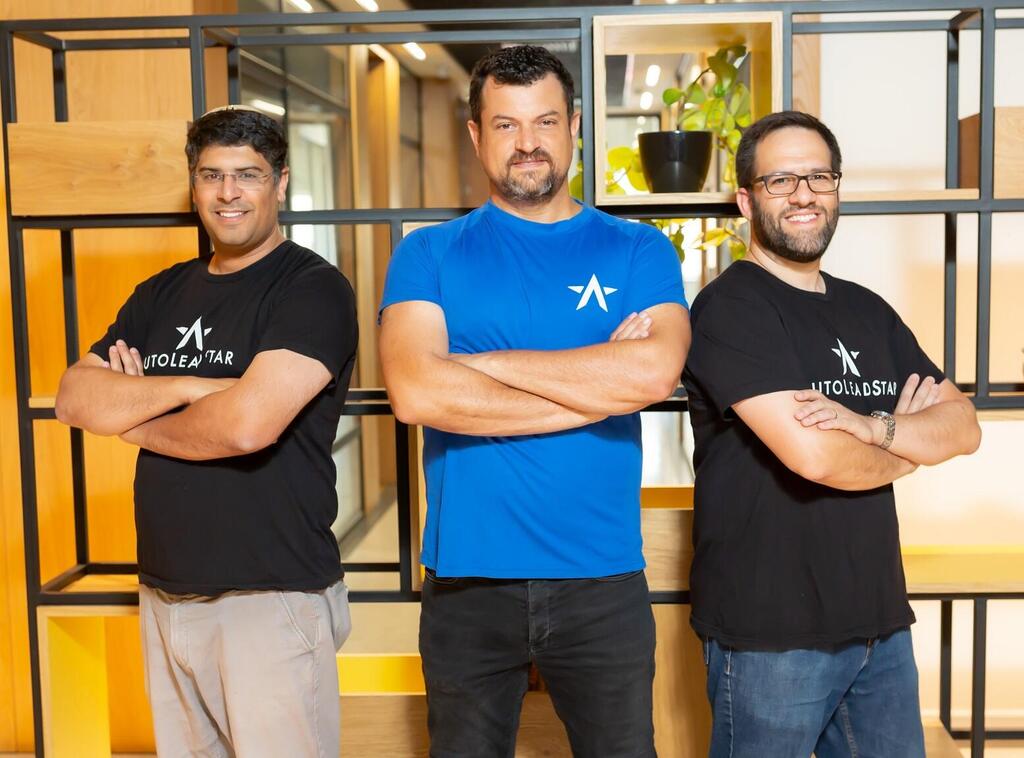 AutoLeadStar co-founder and CEO Aharon Horwitz told Calcalist that the company's valuation increased considerably in the latest round. "Our revenue has doubled every year over the past three years and the valuation has increased significantly since our previous round," said Horwitz.
AutoLeadStar's software is used by nearly 1,000 dealerships across the United States and Canada, including many of the top dealer groups, to intelligently automate once siloed, outdated, and manual systems. The company's AI-powered marketing automation technology for auto-dealerships and manufacturers, enables personalized marketing, digital commerce, and consumer engagement that informs and executes millions of decisions a day.
AutoLeadStar currently employs 105 people, 60 in Israel and the rest in the U.S. "Interest rates are rising and so are loan rates for purchasing cars, but there is still a great demand for new vehicles following the pandemic," Horwitz explained. "Dealerships are investing a lot more in technology these days because they made a lot of money over recent years. There are over 17,000 dealerships in the U.S. and thousands of other private dealers."
AutoLeadStar was founded in 2017 by Horwitz, Yishai Goldstein (CTO), and Eliav Moshe (CPO). Ramesh Venugopal, a Principal at Riverwood, will join the company's board.
The iconic car dealership sector has been a fixture of U.S. culture since the early 1900s. In the U.S. alone it is more than a $1.5 trillion-dollar industry with a $150 billion annual spend on advertising, people, and operations and deep ties to local and regional economies, yet it remains ripe for digital transformation.
"The customer car purchasing experience is rapidly changing and the automotive industry is thirsty for new technologies to serve the modern consumer," said Horwitz. "Car dealerships are massive drivers of economic growth and value in communities, and especially given the current economic climate, we are proud to be helping dealerships succeed in the digital era."