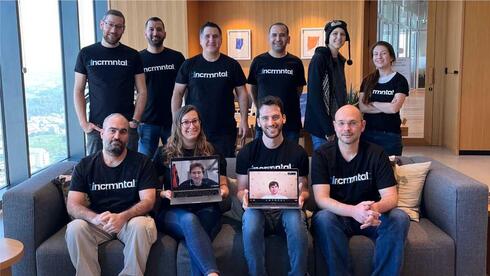 Boarding Pass

"Our platform is changing the face of incremental marketing"
Israeli startup INCRMNTAL has raised an additional $4.1 million to help marketers measure the value of their marketing activities without the need for cookies and identifiers
"In a privacy-centric world, where user-level data is no longer accessible (and rightfully so!), INCRMNTAL has created a platform that allows marketers to measure the true value of their marketing activities without the need for cookies and identifiers," explained the company's co-founders Maor Sadra and Moti Tal. This means that it hasn't been impacted by privacy legislation introduced by Apple, Google, and other players in the industry."
"It's also the only product on the market that doesn't require marketers to turn ad campaigns on and off to compare results, which can be laborious and costly for brands," they continued. "It uses causal data science to determine what impact each marketing activity has on sales, so marketers can understand what works and what doesn't, and consequently allocate their budgets effectively."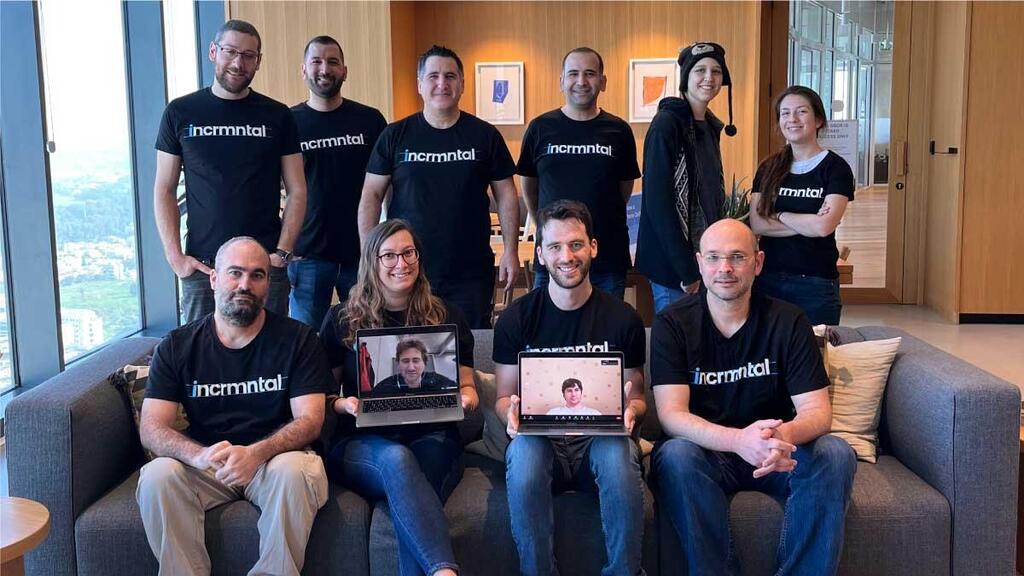 INCRMNTAL to date has raised a total of $5.5 million and in 10 months has "gone from zero to over $1bn ad spend measured" to take on an $11 billion market. The company joined CTech as part of its Startup Boarding Pass series to share how it has raised an additional $4.1 million to change marketing technology
Sector:
Marketing Technology
Product/Service description:
INCRMNTAL is a SaaS measurement platform that allows advertisers to measure the effectiveness of their marketing activities with a vision to evolve digital advertising from measuring traffic to measuring value.
Maor Sadra, CEO & Co-Founder: 20+ years in marketing technology. Previously MD International at Inneractive (acquired by Fyber, acquired by Digital Turbine), and CEO at Applift (acquired by MGI).
Moti Tal, CTO & Co-Founder: 20+ years of experience as a tech leader. Moti has worked in many early-stage tech startups and previously held the position of CTO at Inneractive (acquired by Fyber, acquired by Digital Turbine), and Co-Founder/CTO at Simplaex/RIVR (acquired by IndexExchange).
Last Investment Round:
$4.1 million
Last Investment Stage
: Seed
Date of Last Investment:
July 2022
Total investment to date:
$5.5 million
Investors (leading and all):
Play Ventures, Heracles Capital, and a few angles/founders.
Current number of employees:
13
The idea was born out of Co-Founder Maor Sadra's frustration that other methods on the market consistently under or over-attribute credit to a single touchpoint. Initially, he thought the answer was in building the "best attribution solution" to rival other multi-touch attribution platforms but a voice in the back of his mind kept asking, "but how can we measure the offline spend?" Partnering with his Co-Founder Moti Tal, the two started considering incrementality as a solution and set about developing a solution that applies causal data science to measurement, so marketers can gain a full picture of how each of their marketing activities is performing, and thus INCRMNTAL was formed.
What is the need for the product?
In a privacy-centric world, where user-level data is no longer accessible (and rightfully so!), INCRMNTAL has created a platform that allows marketers to measure the true value of their marketing activities without the need for cookies and identifiers, meaning that it hasn't been impacted by privacy legislation introduced by Apple, Google and other players in the industry. It's also the only product on the market that doesn't require marketers to turn ad campaigns on and off to compare results, which can be laborious and costly for brands. It uses causal data science to determine what impact each marketing activity has on sales, so marketers can understand what works and what doesn't, and consequently allocate their budgets effectively.
How is it changing the market?
The way that marketers measure campaigns is evolving rapidly. Previously the industry relied on click-based attribution - giving 100% of the credit to whatever ad platform "touched" the user last, but privacy restrictions have rendered user-level attribution futile. Incrementality measurement offers a comprehensive view of all marketing activities in a privacy-centric environment. Yet to date, measuring incrementality has been cumbersome, as it requires brands to run experiments in which they need to pause and reactivate their marketing campaigns to determine which activities are the most successful. Furthermore, these antiquated methods do not take into the influence of seasonality, which is a huge factor for most brands. INCRMNTAL's platform is changing the face of incremental marketing, as it enables marketers to measure every marketing touchpoint while campaigns are running.
How big is the market for the product and who are its main customers?
The total addressable market is valued at $11 billion. Currently, there are about 20,000 mobile app developers struggling for proper marketing measurement following Apple's deprecation of its device identifier. INCRMNTAL estimates the number is doubled when considering all of the digital advertisers (including e-commerce websites) who are losing access to cookies. Beyond those, there are the fashion retailers, online food delivery services, consumer electronic brands, travel companies, and so on, which all deserve proper measurement that does not rely on attributing user-level clicks.
INCRMNTAL is a "one size fits all" product. We support global customers across multiple industries and of various sizes. Our clients run marketing campaigns both online and offline but most often cross-platform. We aim to help clients uncover the value of their marketing activities without experimentation and with an "always-on" mindset. This ensures that our clients are always able to find the incremental or decremental value of their marketing efforts.
Clients include: BOLT, Fastic, Gamehouse, Hopper, LingoKids, Outer, Refurbed, Starberry Games, and TIER.
Does the product exist already? If not - at what stage is it and when is it expected to hit the market?
INCRMNTAL's platform launched in September 2021 and in 10 months has gone from zero to over $1 billion in ad spend measured.
Who are the main competitors in this sector and how big are they?
What differentiates INCRMNTAL is that it's the only solution that allows marketers to measure without pausing campaigns to compare results. It also doesn't require code integration (i.e. SDK, Tag, or Pixels), and the platform is completely adaptable to customers and requires no customization. It is used by advertisers spending +$100K per month, as well as advertisers spending +$10 million.
INCRMNTAL is also a SaaS company, offering a self-service product that is easy to use. This allows us to scale up without the need to increase costs and headcount substantially.
What will the money coming in from the round be used for?
The funding will propel INCRMNTAL into the next stage of hyper-growth as it gears up for its go-to-market. Specifically, the investment will enable the tech company to double its engineering team and establish sales and marketing departments to accelerate growth.
In the
"Startup Boarding Pass"
section, CTech will cover the (relatively) small investments made in companies during the early stages of their existence - and the entrepreneurs and startups who have not yet had the opportunity to reveal their stories to the world. Please use the
linked form
and fill it out according to the guidelines.
This form
is intended for startups raising between $500,000 and $3 million from venture capital funds, angels, or official grants from Israeli and foreign institutions. If relevant, someone at CTech will be in touch for follow-up questions.