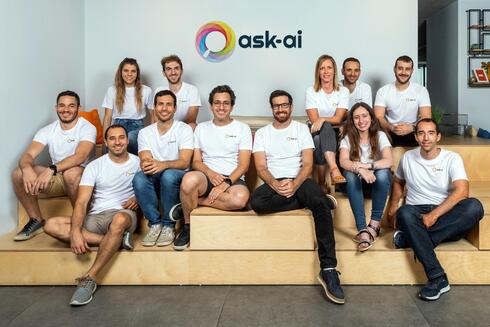 Ask-AI raises $9 million to become the "Google Search" of enterprise data
The Israeli startup's platform allows managers and employees to receive answers and insights from all internal knowledge and customer communication sources
Israeli startup Ask-AI, which has developed an NLP-powered direct answer and insight surfacing platform, has completed a $9 million Seed round led by Vertex Ventures and State of Mind Ventures. The round also included additional participation from a series of private investors and VCs, including, Web Summit, Simon Chan's of Firsthand Fund, GTMFund, Interplay Ventures, Geffen Capital, AGP, Guidestar, Ran Sarig and Efi Cohen (Founders of Datorama), Barak Goldstein and Yakir Daniel, and others.
Ask-AI's platform allows managers and employees to receive answers and insights from all internal knowledge and customer communication sources. Current methods for receiving answers and insights are manual and time-consuming for entire organizations and Customer Experience teams in particular. Ask-AI improves this inefficient process by giving users pinpointed answers to questions instead of document links, in a way similar to Google Answers, and instead of document links.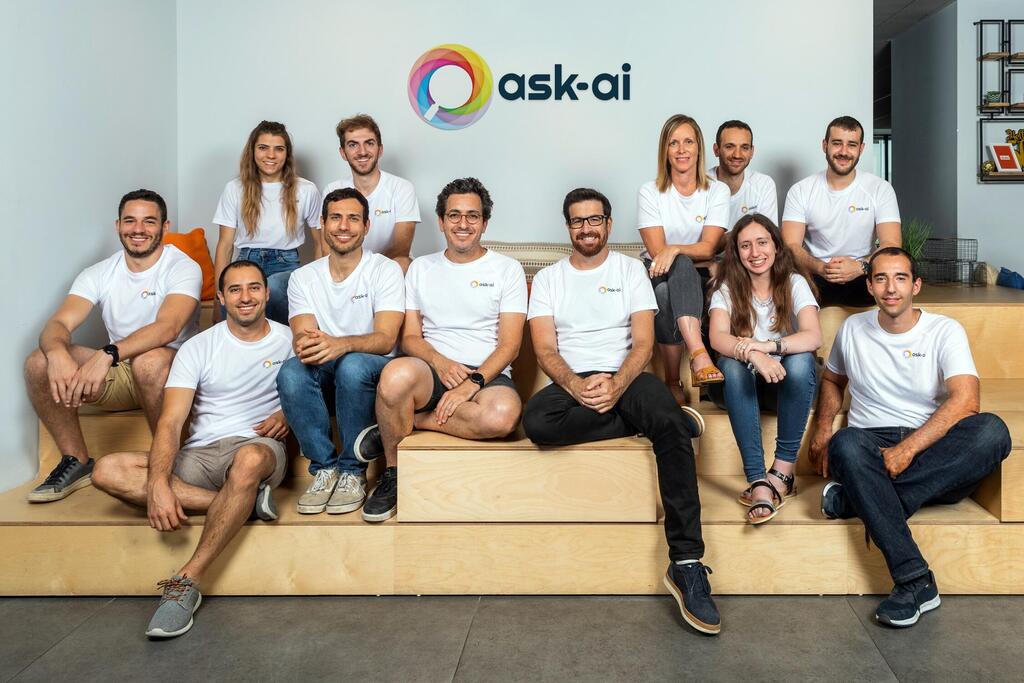 Ask-AI was founded at the end of 2021 by Dr. Alon Talmor, who serves as CEO. Talmor, a graduate of the 8200 unit in the Israeli Defense Forces, previously founded the startup BlueTail, which was sold to Salesforce, and later became a Chief Data Scientist at Salesforce. He then earned a Ph.D. in AI, focusing on question-answering and NLP.
Ask's team also includes Prof. Jonathan Berant, who leads NLP research at Tel Aviv University; Dafna Lavran, former VP and Chief of Staff at Pioneer; and Eyal Medar, who has extensive experience as a VP of R&D in startups. The company currently operates in a SaaS model and counts Ownbackup, Yotpo, Armis, Coralogix, Claroty, WalkMe, and others as its customers and design partners.
"Companies today find themselves awash in information and data from many internal and external sources and a multitude of text-heavy communication channels," said Talmor. "Employees spend extensive amounts of time searching for knowledge and summarizing and tagging customer communications. Our platform aims to mimic Google's success in making answers from the web directly available but in the corporate world."
The company explains that its system identifies recurring questions and problems and makes it possible to receive business, process, and product answers and insights from all the organization's information sources, including Slack, emails, chats, databases, monitored calls of call centers, and more, to improve customer experience, organizational knowledge, employee efficiency, and provides a complete view of the "voice of the customer."