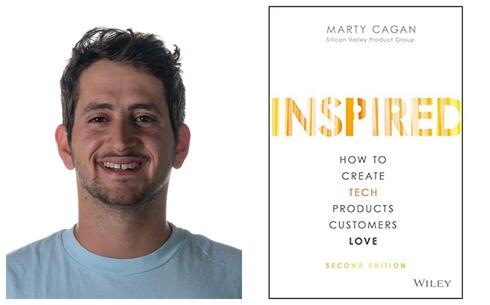 BiblioTech

CTech's Book Review: Creating tech products customers love
Rotem Lambez, Head of Product at Insoundz, shares insights after reading "Inspired: How to Create Tech Products Customers Love" by Marty Cagan
Rotem Lambez is the Head of Product at Insoundz, an audio innovation company. He has joined CTech to share a review of "Inspired: How to Create Tech Products Customers Love" by Marty Cagan
Title:
"Inspired: How to Create Tech Products Customers Love"
Author:
Marty Cagan
Format:
Book, Audiobook
Where:
Home, Commute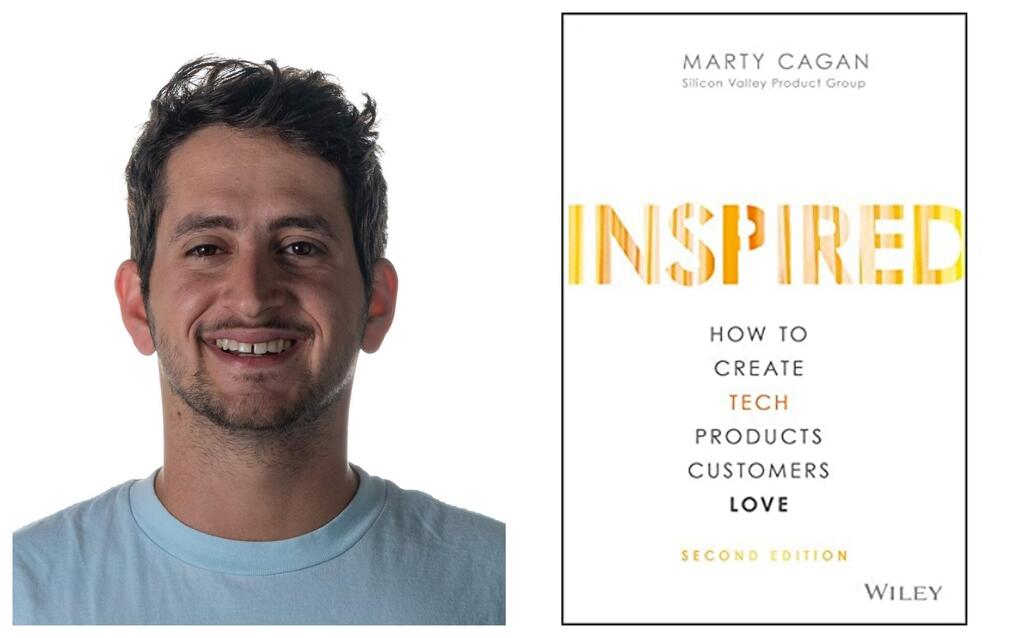 Summary:
Inspired is a broad and exhaustive overview of building product teams and mindsets that make for the most innovative cultures of shipping great products. Marty Cagan is a Silicon Valley-based product executive with more than 20 years of experience with industry leaders, including eBay, AOL, and Netscape Communications and is considered the "most influential person in the product space." Using real-life stories, "Inspired" is a comprehensive overview of how to build product teams and mindsets that make for the most innovative cultures of shipping great products. "Inspired" looks at product building through the ground-level product manager or tech lead lens rather than a company founder level. It's unique in bringing so many specific tools that product managers can deploy to get faster validation, time to market, and more satisfied teams. In the book, you can find insightful essays on topics ranging from how to conduct discovery interviews, the role of design, the lines between product management and engineering, go-to-market testing, and tons more.
Important Themes:
What do average companies do that great successful tech companies don't? Gathering requirements and documenting them for engineers: this process is very project-centric. The company funds projects, staffs projects, and finally launches projects. Unfortunately, projects are all about outputs, and the product is all about the outcome. If you're measuring output, you're doing a series of projects, not a product. It's all about solving problems, not implementing features: Conventional product roadmaps are all about output. Strong teams know that solution must solve the underlying problem. It's all about business results. What makes a good product team: Starting from the structure, what functions are necessary, what is a good blend of PMs/designers/engineers, team reporting structure to team scope and location.
Products are defined and designed collaboratively rather than sequentially: In strong teams, product, design, and engineering work side by side to develop solutions that our customers love. Complete product cycle: As a product manager/leader, you should own and fully understand all these four topics related to the product that you are developing: customers, the company, data, the industry. Product risks: Risks should be addressed and understood upfront, which means the smaller the iterative bite can be, the sooner you can have these questions answered. Massive "Big Bang" initiatives push a lot of risks much further down the cycle. You should monitor the following risks on a day-to-day basis. These risks include value risks (whether customers will buy it), usability risks (whether users can figure out how to use it), feasibility risks (whether our engineers can build what we need with the time, skills, and technology we have).
What I've Learned:
Exactly what the book title is: How to Create Tech Products Customers Love. I have found myself implementing some of the major themes into my day-to-day work as the Head of Product at insoundz, from the way we develop our product here at insoundz to determining what is essential, the next step, and where we see ourselves in two years from now. In a fast-paced environment, you need to do everything right and understand all aspects of your product to achieve a product customers love. As a product leader, it's my responsibility to make sure that happens - as Marty stated: "Like a CEO, the PM must deeply understand all aspects of the business."
Critiques:
Hands-On: The material is practical and delivered in a hands-on fashion. Nearly all of the presented techniques can be put into practice directly. You can start implementing it as soon as tomorrow. People-focused: While concentrating on Product Management, Marty always has the people in mind, too. He emphasizes how important it is to have the right people and how essential it is to train, motivate and guide them through a change. He could ignore the people and focus on the hard skills, but he doesn't. Short chapters: The single sections are pretty short (between one and three pages). It makes it a quick and enjoyable read. You can stop and continue everywhere at every time without losing track. Not detailed enough case studies: the pro is also a con - although it's easier to keep up with the short chapters, some of the included case studies are very short and lack some critical information. Marty has included six case studies from Senior Product Managers out of top tech companies, which are insightful and good reference examples, but they are also very short. Determinism: This is a detailed description of who is and what makes a good product manager, starting from the necessary background to what makes a product leader. From my perspective, it's not something that deterministic. I have been working with super talented product managers that didn't have the same background, and they are leading great products that consumers love. Some of them are the most inspiring product leaders I've ever met. Personal development: Marti describes the product cycle and different processes but doesn't talk about how to become a better product manager (besides two academic courses) and what steps to take to improve your soft and technical skills to become an outstanding product manager.
Who Should Read This Book:
I recommend this book to everyone who wants to understand this role in detail, anyone who is thinking about a career switch into the role of Product Management, or did it recently - the book will help you from top to bottom with all the product-related language, what comes first and what comes next. Inspired is a must-read for anyone interested in building or leading product-led companies, especially during these days when candidates are looking to work in companies that deliver products customers love on a day-to-day basis.