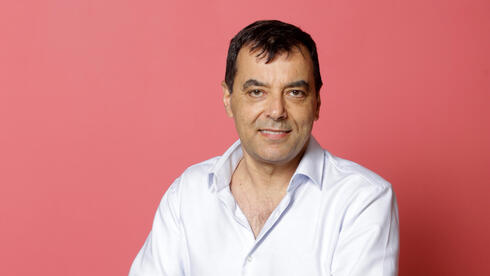 "Mobileye has a vertical grip on the autonomous vehicle market"
"When we were at Intel, all our achievements were under the radar, the focus at Intel was chip production, Mobileye's activity did not generate interest," added Mobileye CEO Amnon Shashua
Despite going public at a valuation equal to its purchase price by Intel five years earlier, the founder and CEO of Mobileye, Prof. Amnon Shashua, does not believe that the deal with Intel in 2017 and the IPO last year were a failure. He hates that the word even comes up. In his opinion, it was a clear success.
"When we were acquired in March 2017, we had 780 employees, today we have 3,200. That is tremendous growth," Shashua said in an interview with Calcalist. "Annual revenues were $500 million, even less. In 2021, revenues reached $1.4 billion, and this year they are closer to $2 billion. How can you call this a failure?"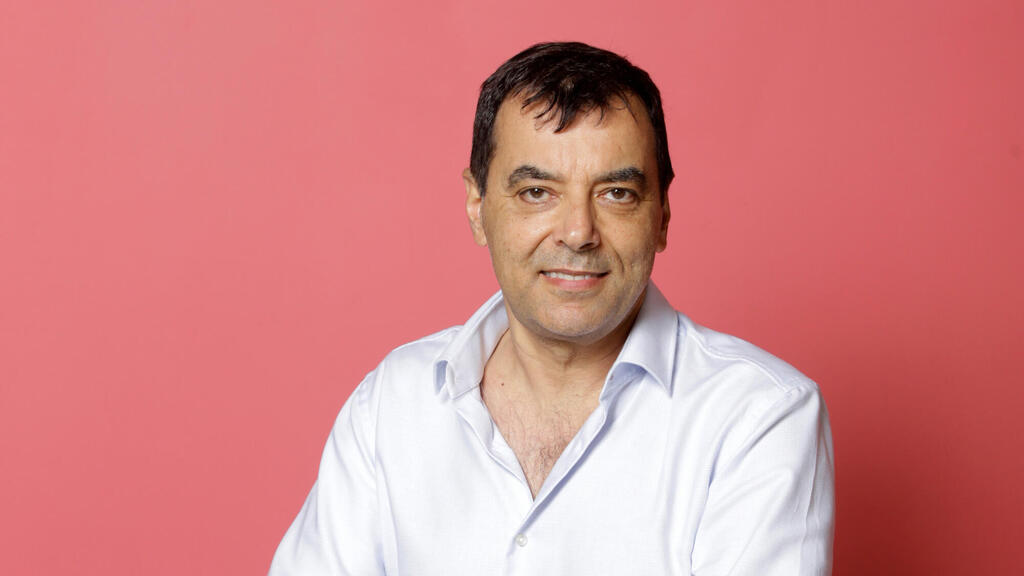 Shashua, who spoke with Calcalist during the CES exhibition, the largest technology exhibition in the world held every January in Las Vegas, believes that the five years at Intel have provided Mobileye with significant benefits. "Several things happened during this period. One, it's hard to grow massively when you're a public company, because you're judged by your profitability, and if you make big investments you might take hits. So we had the quiet we needed to grow. We brought 800 Intel employees on board and they became Mobileye employees. We took on teams, not single employees, it's like acquiring a company.
"Another thing," he continues, "we received all the radar and LiDAR technologies, including crews and intellectual property, from Intel. Mobileye currently has a vertical grip on the autonomous vehicle market, from silicon to a fully autonomous vehicle. We have maps, sensors, LiDARs. No other company has such a grip on the entire value chain. The five years at Intel were among the best periods that Mobileye experienced."
And yet, when you look at the valuation in the IPO, it is the same as the value at which Intel purchased you.
"The valuation is already 50% above the IPO, and it's not that Intel sold all of Mobileye at that price. It sold a mere 5%. The IPO wasn't meant to raise capital, it was aimed to make the company public again. Therefore, the valuation is not that significant. What is significant is what happened after the IPO. A successful IPO is one where there is great demand, one where the stock climbs and stays high even when there are macro issues and storms outside. That is what happened to Mobileye. It's a super successful IPO. Every financial body says that Mobileye was an exceptional landmark in the IPO market in 2022. When we were acquired in March 2017, the valuation of the company on the stock market was $11 billion. Today it is $25 billion. That is a nice increase in five years. In 2017 we were not the largest Israeli company in terms of market value. Today we are the largest company by far. In these five years there has been tremendous progress . The word failure is not relevant. Using that word is a mistake."
So if everything is that good, why did Intel still issue you?
"The relationship was excellent. We had the freedom to behave as an independent company. When we wanted tools such as the Moovit acquisition, Intel purchased them for us. We lived comfortably. But now we are at a major turning point in terms of growth. We are doing things that are important for the public to know about, because, through visibility, we can reach customers. Now analysts are surveying us, investors are talking about us. We are reaching the customers. When we were at Intel, all our achievements were under the radar, the focus at Intel was chip production, Mobileye's activity was absorbed and did not generate interest. The second thing is the currency. You work, you make achievements, you want them to be reflected in your stock. It wasn't reflected in Intel's stock, and that frustrated both of us."
At the end of the previous decade, you and other companies promised that a fully autonomous vehicle was a matter of three to four years. That didn't quite materialize. And here, at your press conference at CES, you once again spoke of three to four years as a target for the entry of an autonomous vehicle into the private market. It is always three or four years away.
"That is a mistake. We always spoke of the beginning of 2022 as the year we would start operating robotaxis in Israel and Munich. We are a year behind that target date, not 10 years. If you pay a contractor to build an apartment for you and you receive it a year late, you feel lucky that it is not two years late. Autonomous vehicles are the most difficult engineering project for humanity, more difficult than sending a spacecraft to Mars. And robotaxis are something that already exists. They travel in cities in several countries, companies like Waymo and Cruise have them. It's not that there is technological uncertainty. The problem is more from a business perspective. I see competitors who are burning $1.5 billion a year, they have no revenue. I don't want to be there. I have been a profitable company since 2014, and I am thinking about how to make sure robotaxis don't burden the company. Mobileye is very profitable and I want to continue to grow.
"Then we made a business pivot. Instead of trying to make robotaxis and doing everything end-to-end, building vehicles and operations, like Waymo - we will work on partnerships. We want to be in a position where we sell our entire system to a partner, and they build the vehicles and other partners operate them. We already have agreements with companies that are creating demand with platform manufacturers and a revenue pipeline of $3.5 billion by 2028. There is no player in the industry that has such forecasts. What does that mean? That in 2023, instead of 2022, there will be 200 autonomous vehicles on the road with our systems. The big jump will be at the end of 2025, then there will be tens of thousands and at an increasing rate until the end of the decade.
"At the same time, we have a new business activity of developing a privately owned autonomous vehicle, with the goal being the ability to drive autonomously without supervision on highways in 2026. We want to offer a vehicle that is legally autonomous in a certain area. This is a business that did not exist in 2017. It is a new business opportunity. It is not a pivot, but an additional layer in all of Mobileye's business activities."
The last time I was at CES, in 2018, almost all the automakers showed autonomous vehicles here. Today, I didn't see one in the showroom, except for your booth. Only electric vehicles. The industry seems to have moved on.
"Five or seven years ago, the automobile industry was very worried about the development of robotaxis. The fear was that, one day, people would stop buying cars. Getting from point A to B would be taken care of by robotaxis, and cars would be for sport or leisure. The car manufacturers wanted to be part of the game. Today, manufacturers are less concerned. They understand that there is a market for robotaxis, but that it will take time for them to reach a mass market of hundreds of thousands of vehicles. And in their view, it does not threaten their core business, which is people who buy cars."
And when will we see a fully autonomous vehicle in private ownership, one that does not need a steering wheel?
"This is a question I haven't faced for a long time. The concept of building a car without the ability to be controlled by a human driver is a romantic dream that you don't hear anymore. The feeling today is that it is an interaction between man and machine. There is always a place where man will want to intervene. To build a car without pedals and a steering wheel, is something we are hearing less and less. It may happen, in the end, autonomy will include everything. It may be that in the future there will be manufacturers that will offer a vehicle in which the driver has no option to drive. It may happen, but I don't see it happening in this decade."
The journalist was a Mobileye guest at the exhibition.