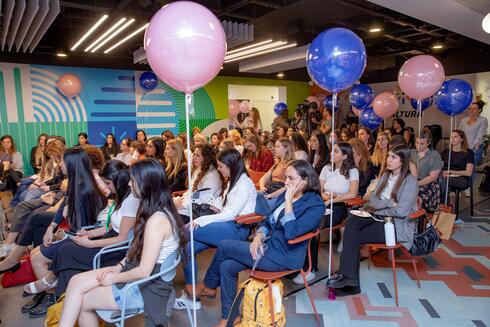 She codes organization reaches 45 branches following latest launch at Kaltura
The largest tech community for women in Israel teaches coding to 50,000 women across the country
The 'she codes;' community launched its 45th and newest branch at video creation and distribution company Kaltura last week. The community teaches coding to 50,000 women across the country, aiming to "attain equal gender distribution among software developers in Israel." Participants learn to code from female volunteers in key positions in high-tech.
The new she codes; branch at Kaltura welcomes women of all walks of life with the understanding that code is a must-know language in today's world and that jobs in high-tech are diverse. The organization also believes that the best way to integrate into the male-dominated tech industry is through a supportive community of women.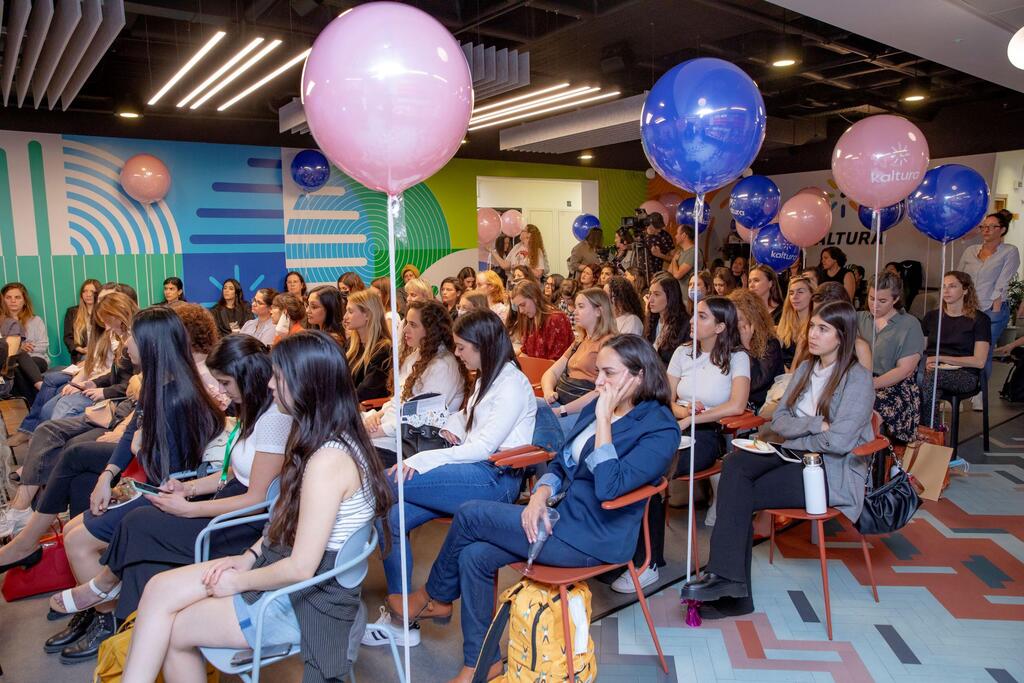 "The community was established 8 years ago with an ambitious goal of reaching 50% of women software developers in Israel. The launch of our new branch, which is one of 45 active branches across the country, is proof that we are on the right track," said Anna Lifshitz Agmon, CEO of she codes;. "Thanks to the cooperation with high-tech companies such as Kaltura, which understand the importance of our mission, I am sure that we will reach the goal within just a few years".
Sigal Srur, Kaltura's Chief Human Resources Officer, noted that "the company works hard to achieve gender equality. Opening the new she codes; branch marks another important step in bringing more women into the world of technology in Israel and beyond. The branch is run voluntarily by two Kaltura employees - Tali Kishon, Director of Infra and Cross Integration R&D Technical Services; and Lior Bukshpan, Kaltura Branch Manager."
Lily Niv, a 53-year-old lawyer who attended the event, decided to study programming just to understand what her boys are talking about all day. "My sons are in the cyber and computer worlds and I'm tired of not being a part of the conversation," she said. "The time has come for me to understand what this is all about. It's a different world from what I know and it's fascinating. For me, the main thing is to be able to participate in the family conversations."
Moran Dankner, who left the U.S. for Israel six months ago, was previously a visual content creator and credits she codes; for helping her land a position in Israel's high-tech industry. "I took a course at she codes; while looking for a job. The support of the girls and the professional help led me to find a job," said Dankner, who was hired as Head of Creative Production at Overwolf.