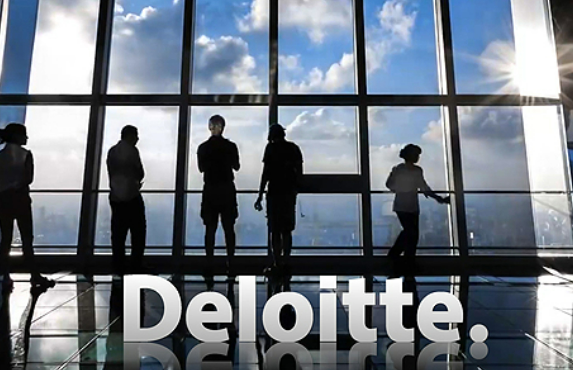 Deloitte Launchpad launches third cohort of its Israeli accelerator program
Nine startups will be taking part in the program that will help them penetrate the U.S market
Deloitte Launchpad has announced that nine Israeli startups will take part in its third local cohort, where they will address three major challenges to help them penetrate the U.S market. This includes layering foundations for relocation and physical expansion, establishing a strong sales infrastructure, and funding support for their next rounds. The program, which started in 2020 in the middle of the pandemic, supports Israeli growth-stage companies and provides them access to Deloitte's global network.
To date, Deloitte has accelerated 14 companies from its first two cohorts. These companies have raised more than $230 million, with notable rounds including Zero Networks and Digital Owl both raising a $20 million Series A and Cymbio raising a $20 million Series B. For the third cycle, companies were this time required to have a validated product, annual revenue of more than $500,000, positive year-over-year growth, and intention to move to the U.S.
It is understood that the accelerator program will help with their strategies for expansion, help founders and their families to relocate, prepare for due diligence, and access venture capital funds in the U.S. There is also a one-week curated roadshow in New York for the companies.
The nine companies that are taking part are:
Affogata

- which is a real-time customer voice analytics platform providing quantitive views of customer experience and surfacing actionable insights.

Arbox

- which provides business owners with a business management platform for scheduling, communication with clients, and payment management.

Atmosec

- which secures hyperconnected SaaS ecosystems as they evolve by focussing on the connections between the application as opposed to product configuration.

Blings.io

- which developed next-gen video technology that renders on-the-fly videos in real-time,

Demostack

- which helps SaaS revenue leaders speed up growth by tailoring demo environments for better storytelling.

Healthee

- which helps employees discover health benefits and see what is covered, which provider to see, the cost, and how to book and appointment with its AI platform called Zoe.

Obiq

- which accelerates real estate planning from weeks to seconds with its AI technology that can generate customized and optimized floor plans.

Satori

- which has developed a DataSecOps platform to help data teams apply comprehensive controls across data stores in days instead of months.

Watchful.ai

- which is an AI-based technology platform providing managers and decision-makers of mobile apps with product intelligence to help across all stages of the lifecycle.