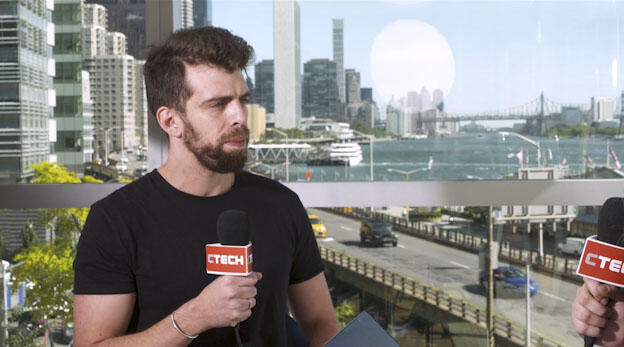 CTalk

"Data and data science will be the next gen of software"
"Data is a key differentiator for companies to be more efficient," Alon Lev, co-founder & CEO of Israeli startup Qwak, told CTech at Calcalist's Mind the Tech 2022 Conference in New York
"Data and data science will be the next gen of software," Alon Lev, co-founder and CEO of Israeli startup Qwak, told CTech at Calcalist's Mind the Tech 2022 Conference in New York. "What we saw with DevOps, for example, I think will happen with MLOps. We'll see more and more data science and more products which are built on top of data and machine learning. We can definitely see that companies that have machine learning in their core products are way more successful. So I think the rest will follow."
Lev explained that his startup Qwak is a management platform designed specifically for machine-learning models in production. Their solution alleviates the bottleneck that exists between the development and data science teams. Through MLOps automation, Qwak accelerates companies' processes and allows them to manage the models the moment they are integrated into their products. In doing so, they can increase the productivity of their engineers, release more ML-driven products, and speed up the time to innovation by enabling tighter iteration cycles. A number of world-leading companies have already adopted Qwak's platform.
"Data is a key differentiator for companies to be more efficient and to offer much more accurate value to their customers," Lev told CTech. "I think that's even more relevant nowadays, to be more efficient, but also very accurate.'"
You can watch the full interview in the video above.