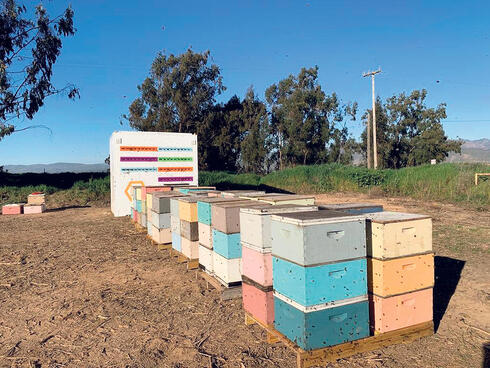 Impact Tech

The robotic hive saving the bees and the food chain
The shoebox-sized robotic hive developed by Beewise monitors temperature, pests, and honeycomb production, while providing beekeepers with routine updates on hive conditions
From volunteering apps that connect people with nonprofits, waste that turns into reusable plastic, an AI platform that analyzes CT scans, and robots that save the bees and the food chain, there are plenty of Israeli startups that are focused on doing good.
You can read Parts 1, 2 and 3 of the Impact Tech series
here
There seems to be little doubt that the world is heading towards a food shortage. One possible explanation for this phenomenon is bee extinction. Bees play a major role in the global food chain, with bee-centered startup Beewise explaining that three out of four crops - whether vegetables, fruits, seeds, or nuts - are dependent on bee pollination.
Extinction is caused by several factors, but mainly stems from the collapse of hives. Every year 40% of hives collapse, leading hundreds of thousands of bees to die. The only solution to date has been replacing hives with artificial ones every year, at a high cost. Beewise, an Israeli startup from the northern town of Klil in the Western Galilee, has developed a robotic hive. Beewise was founded in 2018 by five partners: Eliyah Radzyner, Hallel Schreier, Boaz Petersil, Yossi Sorin, and Saar Safra.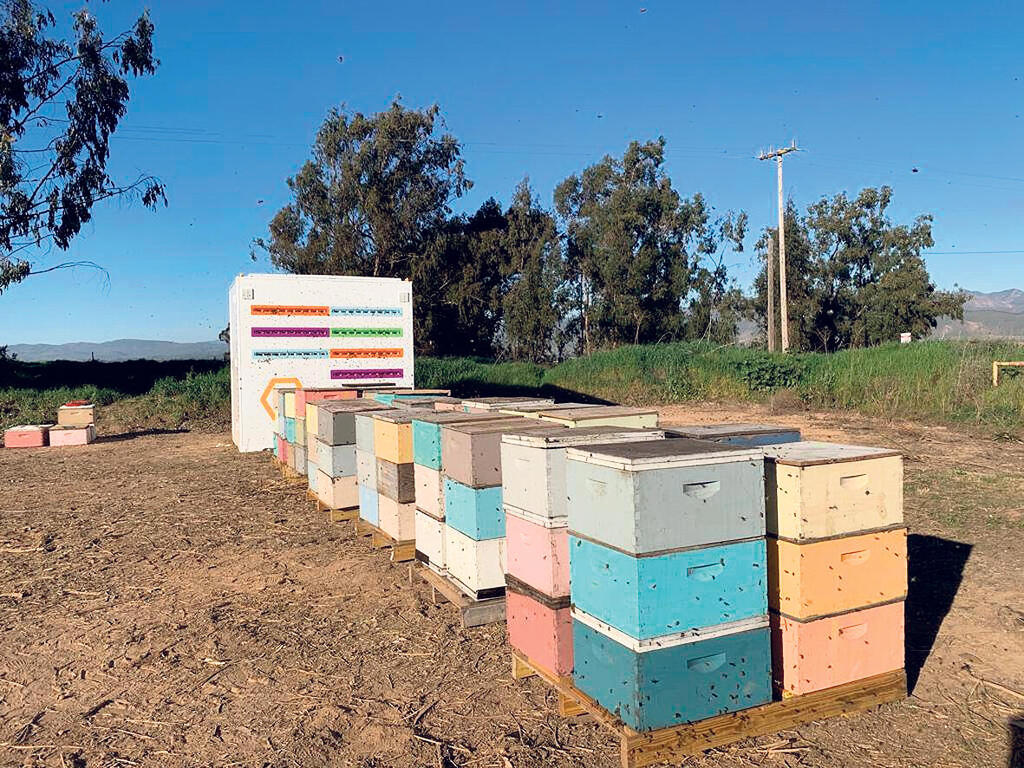 Its robotic hive is the the size of a shoebox, and features an advanced climate control system, robotic arms, pest and population control - which prevents harmful overcrowding, as well as a real-time alert system to resolve various issues, and a honeycomb assistance system that updates beekeepers when it is time to remove honeycombs from the hive.
According to the company's figures, its system decreases bee death by 80%, and increases hive output by 50%. The company has reported that over the past 12 months it has managed to save 160 million bees.
Beewise raised $80 million in a Series C funding round last month led by Insight Partners, with participation from Fortissimo Capital, Corner Ventures, Iool Ventures, the Atooro Fund, Meitav Dash Investments Ltd, and Sanad Abu Dhabi. Sanad is part of the Mubadala investment company.
"Sanad is the private fund owned by Sheik Khaled, the leader of Abu Dhabi. Agriculture is very important to them. Honey is a strategic food for them. They are a strategic investor for us and I guess we'll start operating there soon," Safra told Calcalist..
Most of the company's income is based on a cloud model of monthly payments. Beewise has reported that it has reached some 7 billion bees, which pollinate 25,000 acres of crops.