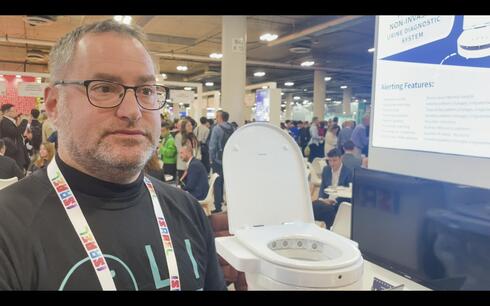 From home-grown vegetables to fragrances for movies: Israeli startups star at CES
Israeli startups presented in Las Vegas innovations in areas such as autonomous vehicles, agricultural crops that can be grown in the living room, electric vehicle charging and even home urine tests without human contact
It's no surprise that some of the most interesting companies exhibiting at CES are Israeli. This year, we found Israelis at the exhibition who created innovations and breakthroughs in areas such as autonomous vehicles, agricultural crops in the living room, electric vehicle charging and even home urine tests without human contact. Here are some of the prominent Israeli companies that presented this year at the Israeli Export Institute's booth.
Founders
: Guy Goldman and Corey Katz
Prominent investors
: e-Health Ventures, Maccabi Health Services
Olive Diagnostics is developing a product for home urine testing, without contact and tampering with urine. "The person urinates in the toilet as they have been urinating since the age of two," said founder and CEO Guy Goldman. "Our device performs a molecular analysis of the urine, and also of the level of volume, and of the color. This allows diseases to be detected even before symptoms appear. You may have kidney stones and not even be aware of it until you have pain. We recognize these things weeks in advance. We perform the test with the help of optics. Light at different frequencies interacts with molecules. We send out the light, check what's on the other side, and if there is a decrease in the amount of energy, we know we've hit that molecule." The cost of the device is $450, with an additional $20 monthly fee for the data analysis. "Currently there is one analysis package, but In the future there will be a package for diabetics, or for people undergoing chemotherapy treatment."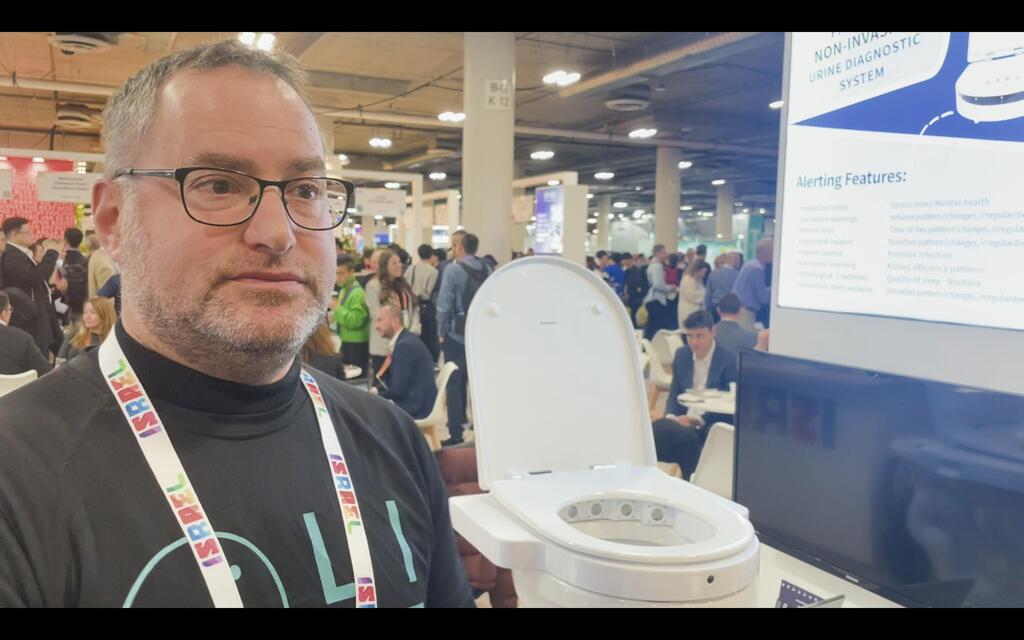 Founders
: Nir Zohar, Ilan Ben David, David Pincu
"We have developed a technology that makes it possible to charge and install ultra-fast charging stations for electric vehicles in places where the infrastructure is limited or weak," says Daniel Raanani, Zooz's marketing director. "We have developed technology for energy storage based on flywheels. Our system connects to the existing grid and slowly charges, but when a vehicle arrives at the charging station we give it a boost of energy and charge it in very fast times - fifteen minutes or even 12 minutes or less until fully charged. This is the place which the automotive industry is aiming for. This is the experience that drivers expect to receive and technologies like ours make it possible to do that."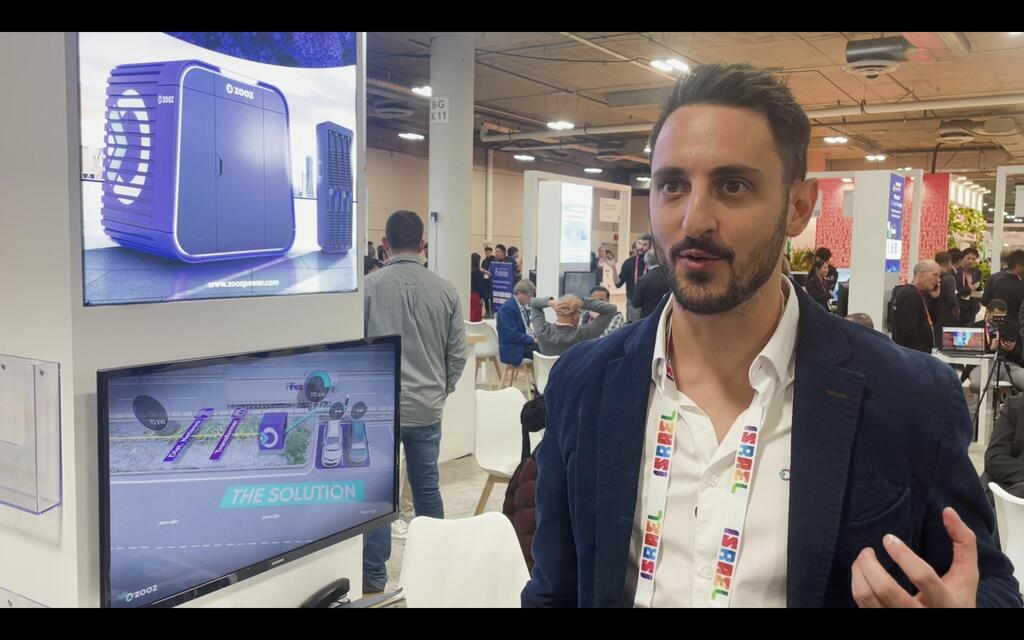 Founders
: Avner Gal and Erin Berry
As far as sensory experiences are concerned, humanity has succeeded in mastering the sense of sight with video devices and hearing with audio devices in an excellent way. iRomaScents wants to do the same for fragrance. "We have developed a product that knows how to spread scents," says founder and CEO Avner Gal. "It contains 43 scents, and it is replaceable and refillable. The uses are varied: a scented movie or computer game that allows you to smell the different scenes when the smells are synchronized with the action on screen. It also adds an element of smell to educational institutions or museums. And one of the more important applications is in retail. For example, buying an aftershave today is a long process, at the end of which, after smelling several products, shoppers just give up and leave the store. We are able to provide the consumer, according to their requirements and preferences, with the smell of the product that suits them best alongside three different alternatives, and the possibility that they will make a purchase is much higher. It also saves space on store shelves and prevents theft of fragrance bottles. This is the next generation of selling scented products."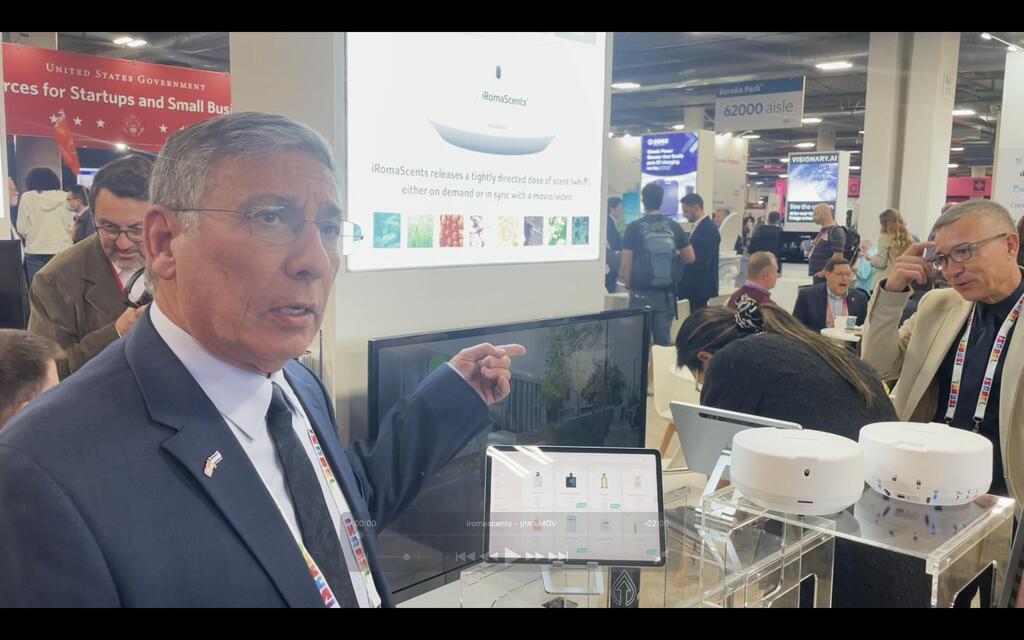 Founders
: Alon Wallach, Niv Stolarski
Location
: Bar Lev Business Park, Galilee
If you too have always dreamed of growing fresh vegetables for your family, but you don't have a garden or the necessary skills for it, AgwaFarm has the solution for you. "We have developed a home machine for growing vegetables based on artificial intelligence, which provides families with all their home vegetable consumption," said founder Alon Wallach. "We provide fresh and tasty vegetables without chemicals. The machine scans the plants with sensors and cameras, uploads all the data to the cloud, where our agronomic software analyzes the information and sends back to the device instructions to carry out actions such as fertilization, lighting, watering - everything the plant needs to succeed. Our target audience are heads of families who want to take care of their family's healthy diet. Most urban people, usually in their 40s and older. But there are also younger people who are aware of their quality of life and want a healthier lifestyle." The machine costs NIS 3,600, plus a monthly payment of NIS 120 which includes the virtual agronomist, the capsules for growing the plants, fertilizers and all the customer's needs in terms of machine maintenance.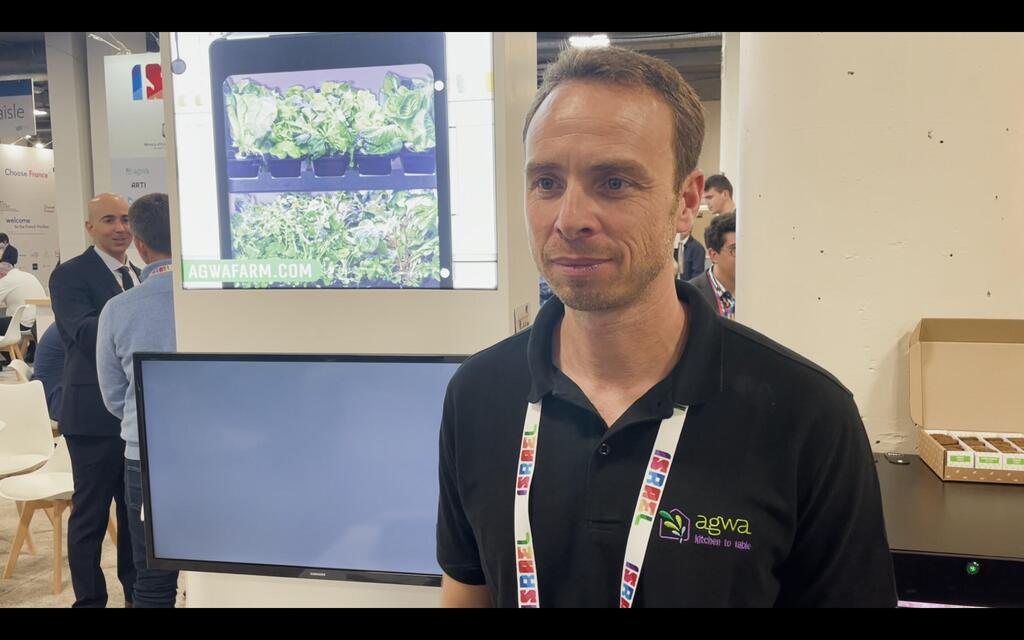 Founders
: Dr. Moshe Lebowitz
Investors
: Innovation Authority and angel investors
Healables manufactures a device to aid recovery from intense sports activity. "We have developed an AI-based platform and a wearable device that is capable of providing therapy to the body using electrical microcurrents," says Marco Landau, Healables' VP of Business Development. "At CES, we launched a wellness and sports device with a sleeve design that can be worn on the arm or leg, at home or with the help of a physical therapist or personal trainer. This is a type of treatment that has existed for many years, but the innovation developed by our founder brings the ability to significantly shrink large devices into a small, easy-to-use wearable device."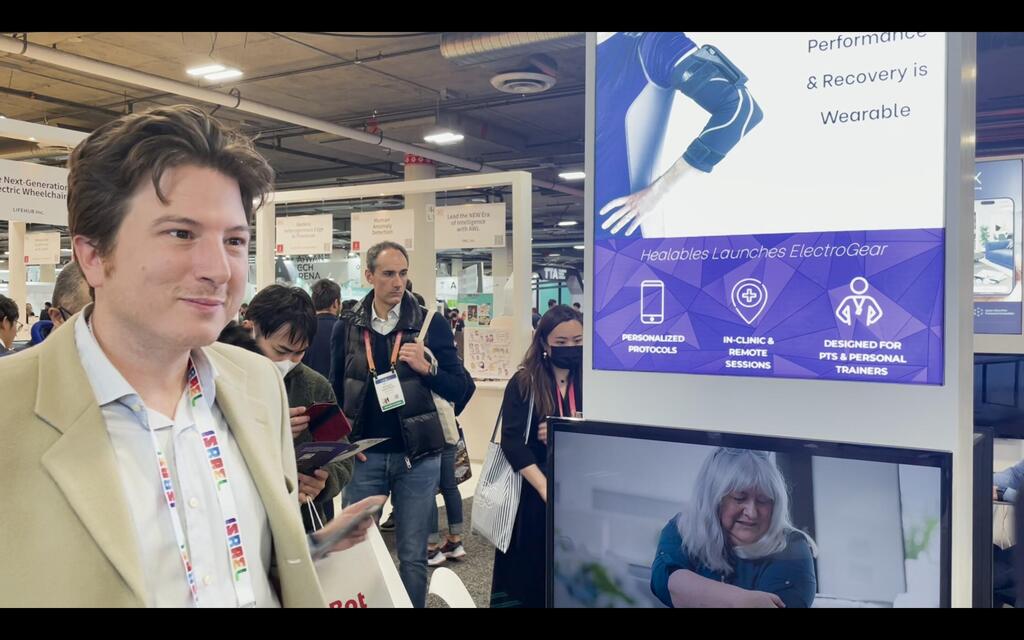 Prominent investors
: Zohar Zisapel, Yehuda Zisapel, Altshuler Shaham
According to the founder and CEO of Carteav, Avinoam Barak, there is no chance that we will see a real autonomous car in the coming years. "There are endless scenarios that need to be addressed, because what happens on normal streets is chaotic. It will never end. You have to start with small problems, and grow from there. It can't start in the mainstream," he says. The company's solution is an autonomous vehicle that travels at a low speed and only in limited areas, such as university campuses, airports or small community settlements, in a personal booking model (as opposed to autonomous shuttles of other companies that travel on a fixed route). "We removed the problems that stop the market. If you drive slowly, the problem of the sensors is much simpler and the cost of error is much lower. If you work in a managed area, you control who can enter. The connection between a managed area and a slow speed allows me to minimize the problem." This limited scenario, Barak says, will allow him to launch the Carteav vehicle commercially within 12 months.