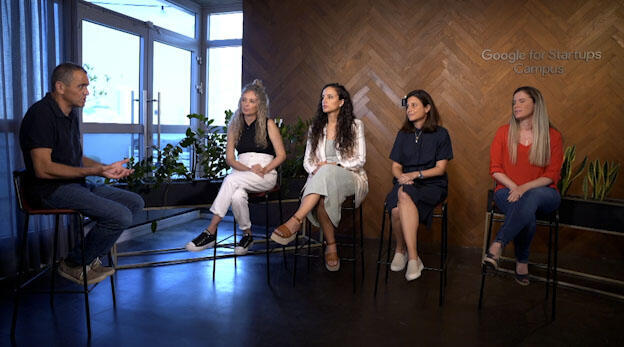 "Right now there is no reason for government involvement in the high-tech industry"
This is according to Sapir Ifergan, Communications Coordinator at the Budget Division of the Ministry of Finance. According to Adi Gozes, a partner at Entrée Capital: "Diversity does not come at the expense of survival. I think the issue of diversity is deep rooted and begins with education"
"The high-tech industry has undergone many changes in recent years and 2021 was indeed a record year. From the Treasury's point of view we are looking at the medium and long term. The year 2022 has brought changes and there is no doubt that they affect the industry, but at this stage we do not believe there is a reason for further aggressive government involvement," said Sapir Ifergan, Communications Coordinator at the Budget Division of the Ministry of Finance, speaking on a panel as part of Startup Week organized by Google and Calcalist.
The panel also included Ronit Blayer, VP of Learning at Playtika; Hanit Marinov, VP of Marketing at Google; and Adi Gozes, Partner at Entrée Capital.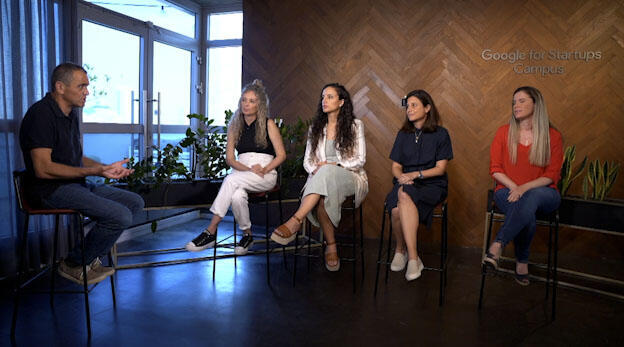 "We think there is a kind of correction here, especially after 2021 and I emphasize that for us it does not change our long-term plans," continued Ifergan, "In this context, we would like to mention the Perlmutter Committee, which is designed to address barriers to increasing the amount of quality human capital flowing into the industry. Here, too, we are sure that because of all the digital trends that do not change and will not change - what needs to be done is to remove barriers, to train quality manpower. We do not believe there is any particular cause for concern now."
Aren't you worried that in 2022 there will be a decrease in revenues from the high-tech sector?
Sapir Ifergan
: "There is a tide in the economy and there is a correction, this is a natural business cycle and no change in government policy is required here."
Everything has changed in 2022, especially when it comes to recruiting talent. How do you see the change?
Adi Gozes
: "2021 was an extreme year. The capital that flowed to startups in 2021 was two and a half times greater than 2020 - meaning there was a lot of money invested in startups at all stages, and this led to a situation where entrepreneurs could actually choose the partner they wanted to work with. Talents could choose the companies they went to. But today the market is more balanced, because before there was no balance. Good people are still in demand. We see employees who now find themselves after layoffs - and their LinkedIn is flooded with offers."
There is a fear that in difficult times the issue of diversity will become secondary, companies will be focused on survival. Will the issue of diversity be harmed?
Gozes
: "I do not see this as a contradiction, diversity does not come at the expense of survival. I think the issue of diversity is deep rooted and begins with education. It is not something that should be harmed in a period that is more economically complex."
Google is more aware of diversity, and other international companies are more aware of diversity because it is a policy that is dictated by the organization from above. How do you work on this issue?
Hanit Marinov
: "Diversity is a significant issue for the company's health. It is something that has been proven, also in the ability to understand the market, in the ability to produce solutions. And beyond that, diversity is also important for the economy. Google is committed to the continued growth of the startup nation. Just last February, Google announced a $25 million grant, the entire purpose of which is to expand the high-tech market by emphasizing diversity. The way we are going to do this is through three main points - from the moment the student chooses to study science, later on at the stage of juniors, those leaving university into industries and their abilities to integrate into the tech industry - and a third point concerns employee training in solutions different from university. These solutions are designed to touch a diverse population and allow the diverse population to enter the tech industry through these gates."
Diversity is based on three sectors and populations: Arabs, ultra-Orthodox and women. There is no significant change there, is there a way to do more?
Marinov
: "We believe in working with non-profit organizations, in these three sectors, it is necessary and each of the sectors has gaps that need to be bridged to discover the talent in the sectors. The combination of the public sector and non-profit organizations could create a change. We hope we can try models that will be easy for the government to adopt and implement on a large scale."
How do you deal with the issue of diversity?
Ronit Blayer
: "The two years prior to 2022 were two years of prosperity, an opportunity for organizations to produce the right strategy for recruitment and retention. This is what Playtika has been doing for two years - building recruitment tools from a broad market, today we have academies and we recruit juniors. We have developed tools designed solely to identify potential. We give the employees six weeks of training, they study the professions, study the organization and then they get on-the job training for a few months and experience the job - and only then are they placed in the job. The issue of market changes is tactical. A healthy long-term looking organization must have a long-term employee retention strategy. The great resignation we witnessed was due to the fact that employees did not feel developed, they did not feel meaningful and did not feel they belonged, that's what Playtika is working on. We are currently training employees, for example, through campuses to acquire skills that they do not currently have."
Does all of this work even in times of recession and crisis?
Blayer
: "In the end, you need to look at the long term. The fluctuations in the market happen all the time. The situation can be reversed. And if a company constantly pursues a strategy in a volatile manner, it will not add to its stability. In general, a proper strategy must be maintained for the training of employees, for the diversity of the workforce and for the investment in the development of employees."