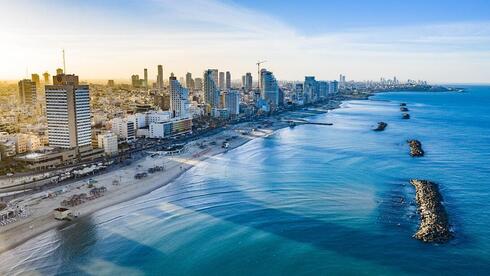 Interview

Coastline conundrum: "We are trying to find a new sector, a new opportunity of developing the blue economy"
Marine biologist Rotem Trivizki takes CTech on a deep dive into how Atarim and Migdalor are harnessing Israel's greatest natural resource - the sea - for everyone's benefit
"Is anyone here a marine biologist?" That call for help to save a beached whale is from a popular episode of the hit sitcom Seinfeld in which George (Jason Alexander), who has been pretending to be a marine biologist to impress a woman he has just started dating, is strolling with her on the beach and she pressures him to act. However, rather than coming clean, George marches off into the sea.
But had that same question been posed to Rotem Trivizki, Director of Innovation and Marine Development at Atarim, the urban corporation in charge of developing and managing the Tel Aviv-Yafo coastline, her answer would have been a resounding - and truthful - "Yes!"
Growing up in the coastal city of Tel Aviv and being part of the Sea Scouts in her youth, Trivizki always had an affinity for marine life and oceanography. "The sea, the ocean, it was a big part of my life," she said. Her motivation to study Marine Biology (then known as Marine Science/Oceanography), was due to her desire to immerse herself in what she calls 'the modern way for land discovery'. "The oceans are the 'land' we haven't discovered yet," she told CTech. "Everything is really well known except for the oceans. They say that the moon is more researched than the bottom of the ocean. That's where we can find new discoveries - it's the final frontier."
It was during her university studies, where her research was dedicated to the effects of global climate changes on coral reefs, that she realized that working in the lab was not her calling. "My ultimate goal was to create the best interaction between human beings and the marine ecosystem."
Trivitzki gained more field experience as a marine ecologist at SPNI - The Society for the Protection of Nature in Israel, as the manager of marine conservation projects involving public engagement. SInce 2017, she has served as the Director of Innovation & Marine Development at
Atarim
. Her job includes researching the urban coastline to generate scientific tools to support decision-making on the sustainable development of the coastal and sea strip in Tel Aviv-Yafo. She also established "
Migdalor
" at Atarim - the Tel Aviv-Yafo Coastal Zone Research Center, and now leads its work in cooperation with academic, governmental, and municipal bodies.
Atartim is responsible for the development of a strip of coastline 14 km (8.7 miles) long and 400 meters deep (between Bat Yam and Herzliya) that includes cliffs, sandy and rocky beaches, recreation areas, and more. In addition to the coastal strip, it extends 400 meters west into the sea and essentially adds to the city many acres of a unique ecosystem and potential natural resources for sustainable development.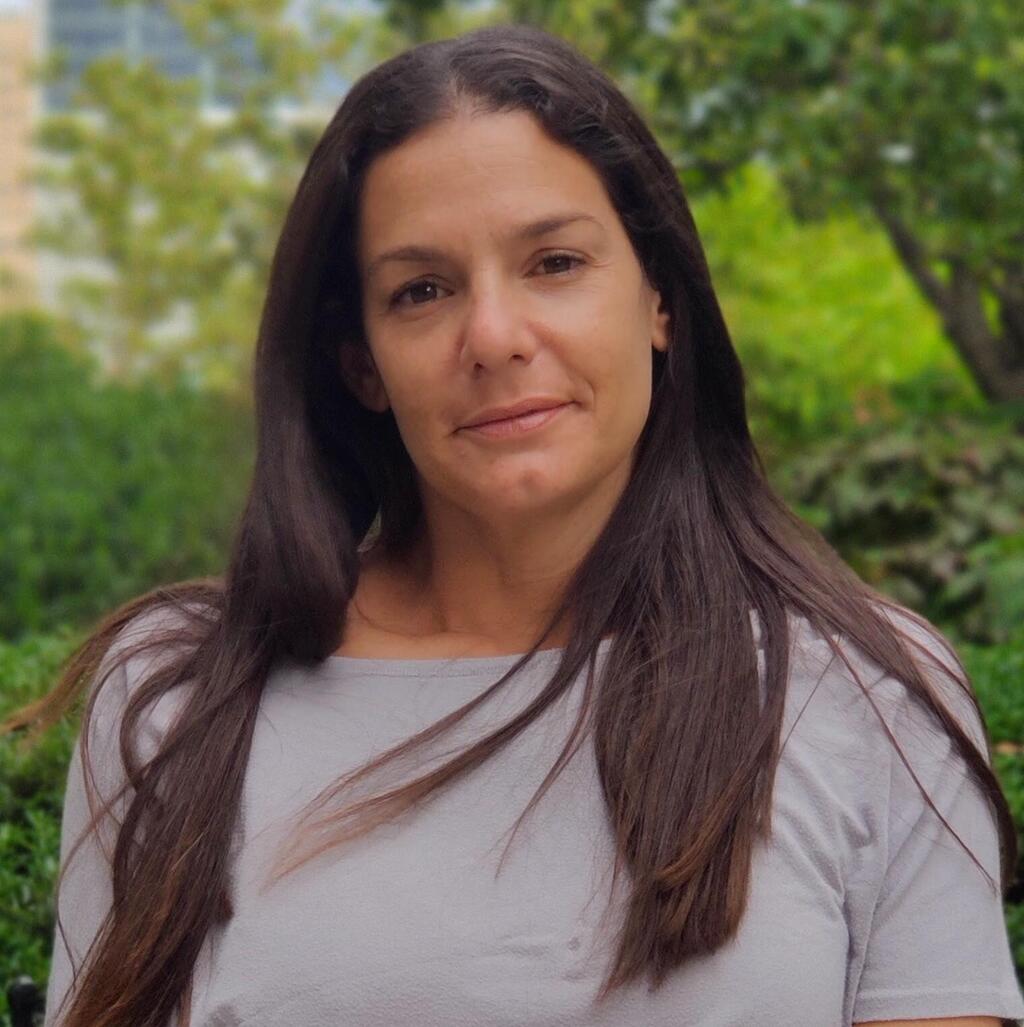 Atarim already has several companies and solutions working in the port of Jaffa and the coastal strip. Some are still in the development phase and some are already commercial.
Why did you choose the name Migdalor?
"We are trying to create a methodology of how a coastal city should work with the sea so that it will serve as the 'migdalor', which means 'lighthouse', for other cities. We aim to take the leverage and economic abilities that Tel Aviv has to create the best interface between the city and the sea - and aspire that it should be replicated in coastal cities in Israel and around the world."
So you approached Atarim with the idea?
"Yes, but they were very receptive and already knew that they needed a research unit within Atarim, so it was the perfect opportunity to bring Migdalor to life. From Atarim's perspective they fully understood that their biggest asset was the coastline (commercial, tourism, etc.). What Atarim was looking to do was to research how the sea affects us (the industry on the coastline) and how we affect the sea. It goes way beyond conservation and global warming, it's about how to leverage the resources of the sea for the benefit of everyone."
"Conservation through development"
"My epiphany came when I realized that conservation should be through development," Trivizki said. "But I can't take credit for that idea. U.S. President Theodore Roosevelt said it first, and I saw the following quote next to his statue at the Natural History Museum in New York. He said, "Conservation means development as much as it does protection."
There's been a lot of talk about the blue economy.
"First of all, it's important to stress that the blue economy, which is a term in economics relating to the utilization, preservation, and regeneration of the marine environment, is an enormous industry. This is not something new that we are developing, it has always been there. I'd even say it's one of the first economies in Israel. For example, the Jaffa Port has been active for the last 4,000 years and is the oldest active port in the world. In Israel we have maritime activity and offshore drilling, energy, industrial ports, etc. What we are trying to do is find a new sector, a new opportunity of developing the blue economy specific to the urban coastline. For us it has to be urban, we don't deal in the industrial world and we don't have any industrial or maritime ports in Tel Aviv. But what sets us apart is that we focus on innovation."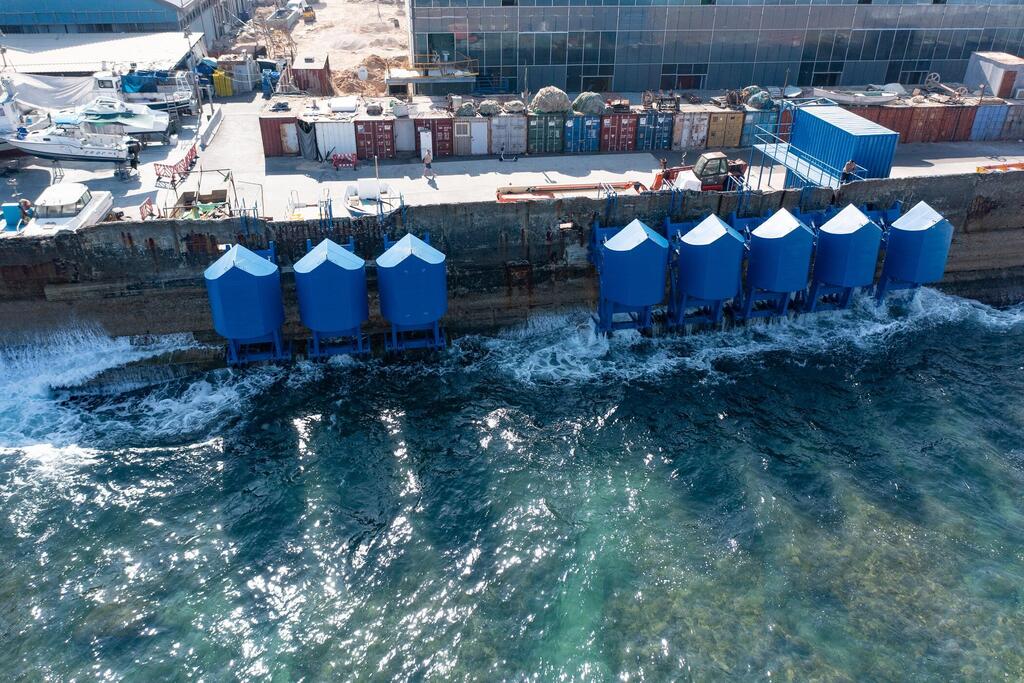 Atarim is now putting out a call for proposals in the Urban Marine Sector and Blue Economy. What exactly are you looking for?
"We are looking for any idea, product, or service that can help us develop the coastline of the future. We want our coastline to be smart, sustainable, and better for the environment at sea - and for people as well. We want it to be an economic engine for the city.
"Eco Wave Power, an Israeli startup which harnesses nearshore waves to generate power, is a great example. Their success is our success. They started at our Jaffa port with one single buoy where they learned about the waves and the weather and how they could make the best use of it and from there they started developing their technology. An additional advantage was that the location at the Jaffa port was very accessible for bringing investors to see it in action."
With the recent climate change conference, COP 27, It seems like countries are on board about 'going green', but what about 'going blue'?
"I think 'going blue' is becoming more popular. When it comes to the marine environment we must have regional cooperation and COP27 did include many regional cooperation agreements. Even countries that don't have diplomatic relations with Israel have come to understand how important such cooperation with Israel is. The maritime agreement between Israel and Lebanon on gas extraction, which was completely separate from COP27, is a prime example. The marine environment is something that connects us all. It goes beyond politics, religion, and race. And the fact that this marine innovation is going on in Tel Aviv, and that it's a municipal initiative, helps too. We are a major coastal city and we want to serve as an example for others both in Israel and around the globe."
Where do you see your sector headed?
"Although there is a lot of funding going toward the blue economy, when compared to Israel's tech world, we are not there yet. But I am optimistic that our sector will continue to flourish."
Can Israel go from being the 'startup nation' to the 'blue economy' nation?
"Definitely. There is so much potential here. Israel's founding father and first prime minister David Ben-Gurion, stressed the importance of Israel's greatest natural resource, the sea. I couldn't agree more."