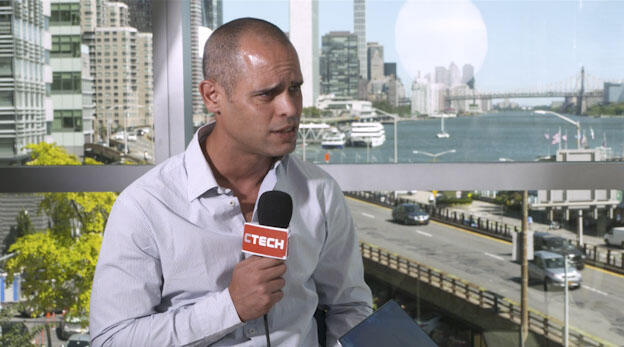 CTalk

"In the startup ecosystem you can get 'made' and you can get 'whacked'"
"Unlike the rest of the business world, the startup ecosystem is a closed guild with norms and consistent rhetoric," Nimrod Vromen, CEO of consulting firm Consiglieri told CTech at Calcalsit's Mind the Tech 2022 Conference in New York. "It's not unlike the mob. You can get 'made' and you can get 'whacked'. You can lose your reputation in one day"
In movies such as "The Godfather", the consigliere is a close, trusted friend and confidant, the mob's version of an elder statesman who serves as advisor. Nimrod Vromen, CEO of consulting firm Consiglieri, sat down with CTech at Calcalist's Mind the Tech 2022 Conference in New York to share how his company helps guide startups through the ups and downs of the rollercoaster business world.
"We selected a name that resonates," Vromen smiles. "The consigliere is someone that you can tell all your secrets to around strategic moments and events, a responsible person that will mentor you and advise you in fields you are not an expert in. We serve as trusted confidants and advisors to our clients."
Vromen went on to explain why the company's name works for the American market, "Unlike the rest of the business world the startup ecosystem is a closed guild with norms and consistent rhetoric. It's not unlike the mob. You can get 'made' and you can get 'whacked'. You can lose your reputation in one day. But fortunately our clients also have a sense of humor and they get the reference."
When asked to summarize the last two years in the high-tech market, Vromen described it as a rollercoaster, suffering ups and downs. "The industry has been separated, like oil and water, you have the companies that did raise large amounts and they will just scoot through this little financial depression and then you have companies that are going to meet their runway in the next few months. Some companies are going to close. There are going to be a lot of shareholder disputes. Some investors are going to 'man up' and hopefully seriously fund their portfolio companies through this crisis and give them a chance to succeed without force majeure like a war in Ukraine or a global pandemic. And a lot of startup companies that did raise money will have to show that they can use it to go on offense and not be defensive in this period, to buy or invest in other startup companies, and incubate more innovation. They'll need to lower spending and extend runways. I think it's a very interesting period for us, but most entrepreneurs go through these same highs and lows."
You can watch the full discussion in the video above.