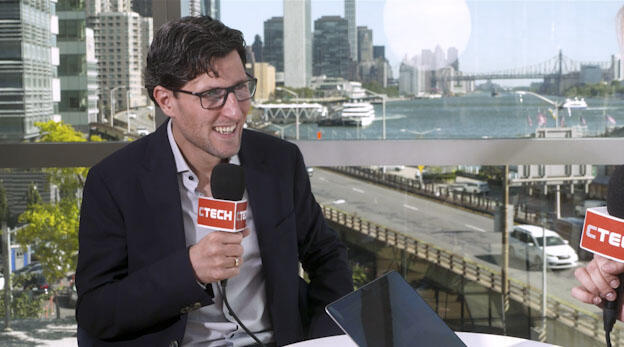 CTalk

"The next wave will be focused on sectors waiting for digitization"
Nir Adler, General Partner at State of Mind Ventures, was speaking to CTech during Calcalist's Mind the Tech NY conference
"As a fund we are sector agnostic, but looking at the last 10 years we obviously saw tremendous growth and innovation around cloud and SaaS innovation. But I think the next wave will be much more focused on sectors in the economy that are waiting for digitization," noted Nir Adler, General Partner at State of Mind Ventures (SOMV), while speaking to CTech during Calcalist's Mind the Tech NY conference.
"We are obviously influenced by public markets in terms of valuations and atmosphere, but in terms of investing we are doing it over time and consistently. We can meet in five years and I can tell you when was the top and when was the bottom, but we are continuing to invest over time regardless."
A day prior to the conference, SOMV held a roundtable event in Brooklyn, New York for dozens of entrepreneurs and members of the high-tech community where they presented their new project, "The Well-being initiative".
"We took the last seven years of operations of the fund and the insights we got from building companies with entrepreneurs and now in a logical and systematic way we launched a process of well-being for founders," added Adler. "How can we support, plan and measure their well-being. Because we believe that if they can put resources, time and energy in their personal well-being, this will influence the other 99% they invest in building companies."
You can watch the full interview in the video above.