UVeye secures $100 million Series D for automated vehicle-inspection systems
The Israeli startup offers vehicle-inspection systems based on AI, computer-vision and machine-learning technologies that detect vehicle damage and mechanical issues
UVeye, which develops automated vehicle inspection systems for the auto industry, has raised $100 million in Series D funding. The company's recently completed round was led by Hanaco VC, a venture-capital firm based in New York and Tel Aviv. Existing investors who also participated in the Series D round included GM Ventures, CarMax, W.R. Berkley Corporation, F.I.T. Ventures L.P., and Israeli institutional investors.
Headquartered in Teaneck, New Jersey, and in Tel Aviv, UVeye offers vehicle inspection systems based on advanced artificial intelligence, computer vision, and machine learning technologies for both the automotive and homeland security industries.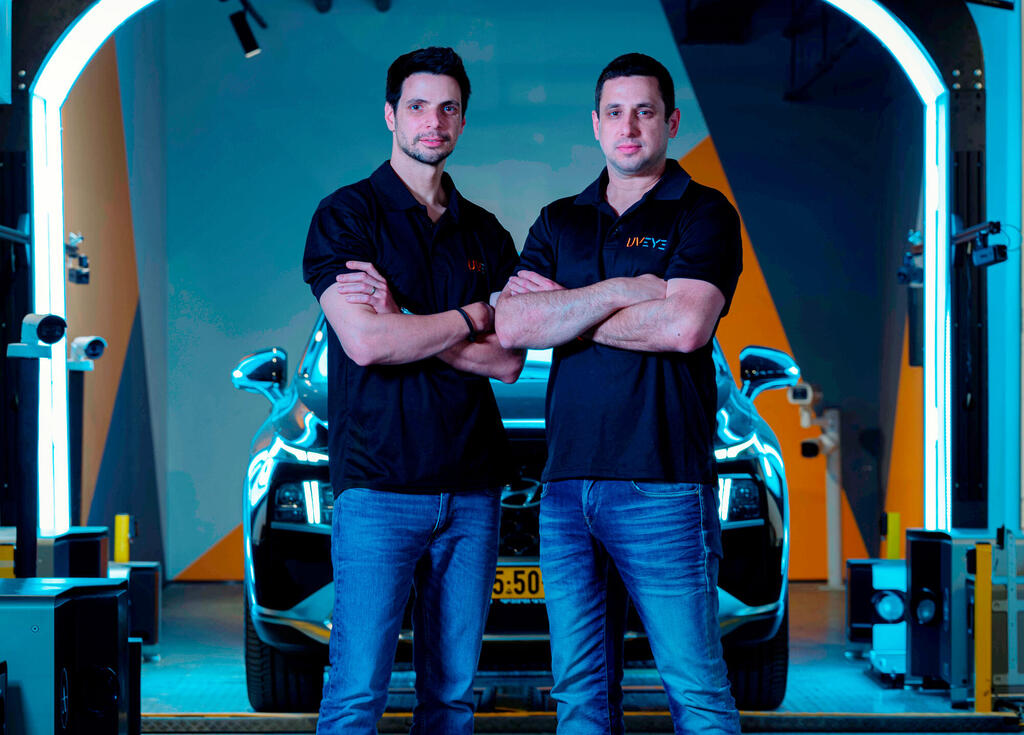 During 2022 and early 2023 UVeye announced major programs in the United States involving more than 5,000 dealerships, used-car auctions, and fleets including commercial agreements with General Motors, Volvo Cars USA, and CarMax.
"UVeye's goal is to both revolutionize and standardize how the auto industry detects vehicle damage and mechanical issues," said Amir Hever, the company's CEO and co-founder. "Our patent-protected technology provides automakers, dealers, and fleet operators with unmatched solutions for quickly and accurately identifying vehicle problems while setting new quality standards for the industry."
UVeye currently has facilities in North America, Europe, and the Asia Pacific region, including offices in Israel, Japan, Germany, and the United States. Since its founding in 2016, the company has raised $200 million in investment capital.
"Our agreements with leading players in the U.S. market will lead to the installation of thousands of new UVeye inspection systems within the next two-to-three years and generate an exponential jump in sales," Hever added.
The company currently produces three high-speed vehicle inspection systems suited for use at new- and used-car dealerships, used-car auctions, and major fleets. The rapid drive-through systems include: Helios – An underbody scanner that detects a wide variety of problems including frame damage, missing parts and fluid leaks, as well as brake and exhaust system issues; Artemis – A system that checks tire quality. Within seconds it identifies tire brand, technical specifications, air pressure, tread depth, sidewall damage, whether or not a vehicle's tires are mismatched and alignment issues; Atlas – A 360-degree vehicle-exterior detection system that checks sheet metal and other external body components such as bumpers, door locks, grilles, and windows.