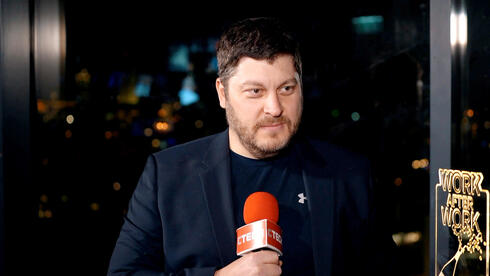 CTalk

"The 2020 crisis prepared us for this year"
"We have seen a lot of companies adapt to change and there will be ups and downs. There is a lot of good that happened this year and we will see more innovation happening next year," added Michael Reitblat, CEO and Co-Founder at Forter
"It's an interesting year that requires a lot of adaptation. Luckily or unluckily we dealt with similar things in 2020 where 25% of our customers were from travel. The team needed to be very adaptable and customers needed us to be flexible and listen to their needs other than pitching the same thing. We got good training in 2020 which prepared us for this year and potentially next year," said Michael Reitblat, CEO and Co-Founder at Forter, speaking with CTech at Calcalist and KPMG's Work after Work event on Thursday.
Forter is an e-commerce enablement platform that helps retailers deal with fraud. Forter raised $300 million in Series F funding led by Tiger Global Management at a $3 billion valuation in May 2021. The announcement came six months after the company completed its $125 million Series E round.
"We work with some of the largest retailers around the world. This year we will be monitoring over $300 billion worth of e-commerce," said Reitblat. "For the first time it is larger than all of U.S. e-commerce when we founded the company 10 years ago."
When asked to sum up 2023 in one sentence, Reitblat said: "Relax and don't panic. We have seen a lot of companies adapt to change and there will be ups and downs. There is a lot of good that happened this year and we will see more innovation happening next year."
You can watch the full interview with Reitblat in the video above.