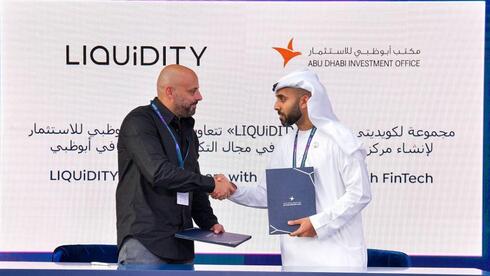 Israel's Liquidity Group to establish R&D center in Abu Dhabi
Liquidity will be the first Israeli company to join The Abu Dhabi Investment Office's Innovation Programme
Israeli fintech company Liquidity Group will establish an R&D center in Abu Dhabi and become the first Israeli company to join the $545 million program of The Abu Dhabi Investment Office's (ADIO) Innovation Programme.
The partnership agreement was signed by Eng. Abdulla Abdul Aziz AlShamsi, Acting Director General of ADIO, and Ron Daniel, CEO of Liquidity Group, during Abu Dhabi Finance Week (ADFW) 2022.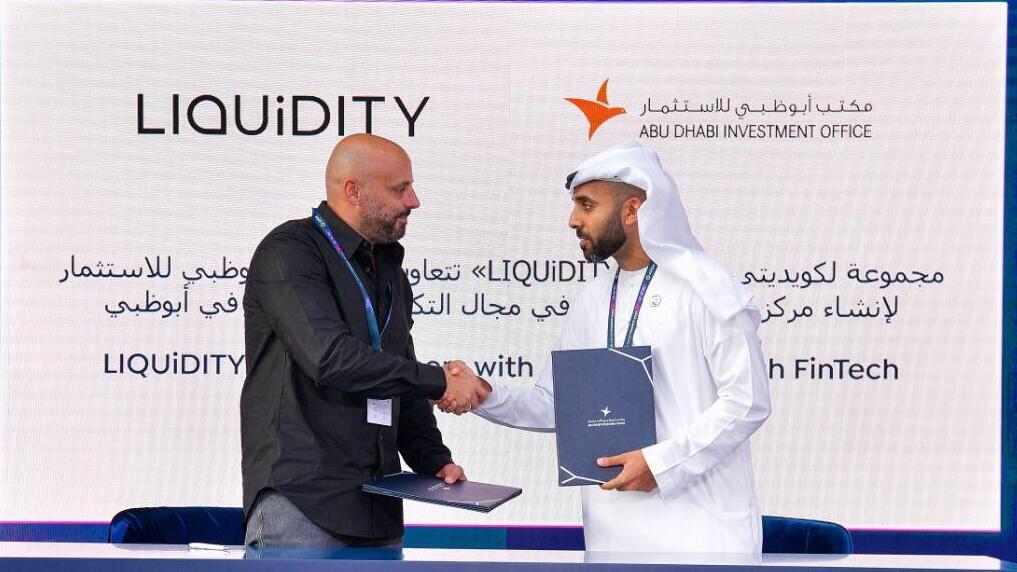 "Beyond the personal excitement of fulfilling the Abraham Accords in real life and growing networks, friendships and partnerships in the UAE, I have always believed that the UAE and ADGM, in particular, are the best places in the world to scale tech companies," said Ron Daniel, CEO of Liquidity Group. Thanks to our partners at ADIO, our new R&D center in ADGM is growing fast and is swiftly being populated with some of the best global brains. We look forward to extending our partnership with ADIO to benefit all UAE tech."
Through the Innovation Programme, ADIO will support Liquidity Group in initiatives that build Machine Learning capabilities in Abu Dhabi. The company's R&D center will focus on developing its Machine Learning-enabled LendTech solutions for its underwriting business. It will also build a Centre of Excellence of Enterprise Machine Learning that supports other startups within Abu Dhabi in applying Liquidity Group's modeling methodologies. Additionally, it will engage with Abu Dhabi-based universities to develop educational training programs and certifications focused on Machine Learning.
Founded in 2018, Liquidity Group provides loans to mid-market, late-stage companies by automating the entire debt lending cycle.
Eng. Abdulla Abdul Aziz AlShamsi, Acting Director General of ADIO, said: "Liquidity Group makes a strong addition to Abu Dhabi's financial services ecosystem, bringing its robust expertise in Machine Learning to grow the venture financing landscape. With a focus on locally relevant and globally exportable solutions, the technology developed in the emirate will help to support startups in Abu Dhabi and the region. ADIO's partnership with Liquidity Group also serves to deepen the relationship between the UAE and Israel, as the two markets pursue innovation-driven technologies and activities with far-reaching impact."
ADIO established an office in Tel Aviv in 2021 to support innovative Israeli companies looking to establish and expand their operations in the UAE capital.