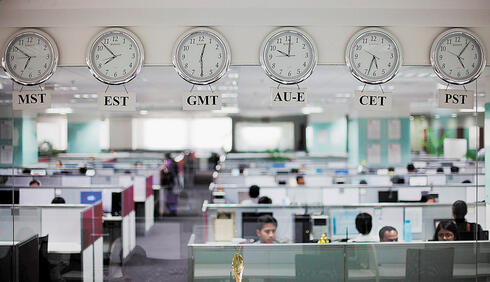 Quiet quitting in China and salary transparency in Germany: how are different countries dealing with changes in the labor market
Lawyers worldwide explain what labor laws apply to the popular employment phenomena of the past year
Young adults in China are tired of working hard for meager pay and have joined the 'quiet quitting' trend that began in the U.S. "Young people in China are advocating to not work hard and to perform to the minimum satisfactory standard. Employers are offering more incentives, such as equity and performance awards, but, even so, they may be having to deal with more performance management issues. Given how hard it is to lay off employees in China, companies need to understand and navigate the performance management process very carefully," says Adv. Johnny Choi, Partner and Head of Employment, DLA Piper Hong Kong.
The discussion was held during the labor & employment conference held by Herzog law firm in collaboration with the DLA Piper Israel group, led by Jeremy Lustman, and the Association of Corporate Counsel (ACC). "While employee retention, morale and productivity are always important concerns for clients, I have very few, if any, clients who have indicated any widespread concern with 'quiet quitting' in the workplace. In my experience, employer focus is primarily on recruiting and retaining high quality candidates and ensuring that the work environment is conducive to encouraging top-performers to remain with the company," added Adv. Daniel Turnisky, Partner, DLA Piper New York.
Adv. Vinita Arora, Partner, DLA Piper London and Jan Colhoun, Senior Associate in the Employment Department in DLA Piper's London office admitted that, "Generally, the working culture in the UK (especially in big cities like London or Manchester), is intense, with people often working in excess of contracted hours. However, there is evidence that, in the aftermath of Covid-19, many people have reevaluated their approach towards work and, in pursuit of greater work-life balance, the movement of 'quiet quitting' has gained considerable momentum. According to a study by Gallup, an American workplace consultancy, only 9% of workers in the UK were engaged or enthusiastic about their work, with the UK ranking 33 out of 38 European countries. This disappointing statistic provides a fertile ground for 'quiet quitting' to flourish."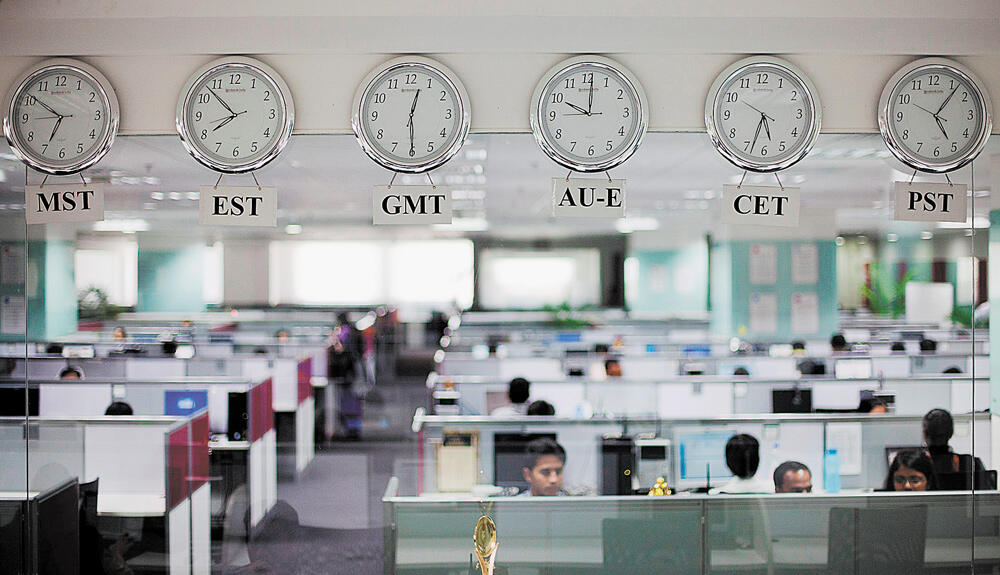 "In Israel," says David Moshe, an expert in labor law and a partner in Ben. Finberg and Co, "we also see the phenomenon of 'quiet quitting', especially in the context of compensation, or 'act your wage', employees who decide to do what they believe their salary justifies - and nothing more. An 'act your wage' situation can occur at all wage levels. It is not a unique phenomenon for low-wage workers and can also (or perhaps even mainly) occur at high-level workers. In terms of Israeli law - there is no possibility for an employee to decide, subjectively, how much he should invest in work based on his assessment of the amount of salary he is paid. An employer hires an employee with the expectation that the employee will perform certain work in exchange for the salary offered. From the employer's point of view, the employee must do the maximum required of him in exchange for the salary paid to him."
Moshe continues, "To the extent that an employee believes that the salary he is paid is not high enough, he speaks with his employer regarding an increase in his salary or resigns from his job. A situation in which an employee decides to stay at work, but to work part-time or to stop investing in his work is likened to an 'Italian strike,' and the employer is not obliged to accept it. An employee who manifests a decline in his performance, perhaps as a result of investing less because he believes he is unjustly compensated, may face disciplinary procedures that can even lead to termination of employment."
Have you resigned? Now pay
Although we are in the midst of a wave of layoffs in many companies around the world, there are still employees who resign, and some of them discover that resignation has a price. In recent years, the following clause in employment agreements has become common in several countries: the employee must reimburse the employer for the cost of his training. It's a practice that could force employees to stay in the workplace if they can't pay for the training. In the UAE, Adv. Iain Skinner, Partner, DLA Piper Dubai explained that "it is common practice to claw-back costs of training which are not mandatory for the employee's role or have been voluntarily requested by the employee."
In Germany, on the other hand, it is more complex to require an employee who has left to pay for training he has completed. Adv. Kai Bodenstedt, DLA Piper Hamburg Co-Country Managing Partner and head of the labor law department, and Nils Grunicke, Counsel, DLA Piper Hamburg explained that, "This is heavily regulated under German law and a claw-back of training costs is only permissible if the employee quits shortly after receiving the training. Also, the amount that the employer could claw back must not be so high that the duty to repay the employer in case of a resignation imposes an undue burden on the employee and effectively hinders the employee from quitting the employee's current role."
"In Italy and in Spain," says Pasquale Siciliani, Legal Director, DLA Piper Rome, "most of the time training is in the interest of the employer or even recommended or compelled by the law. In these cases, such clauses may be deemed unenforceable by a court."
Adv. Pilar Menor, Senior Partner and Global Co-chair, Employment, DLA Piper Madrid explained that, "In Spain, it is not legal that employers require resigning employees to pay for the cost of the training that they have received during the term of employment. There is one legal exception in relation to permanence agreements. In this regard, section 21 of the Worker´s Statute allows employers to enter with their employees into written 'permanence agreements' up to a maximum of two years whenever the employee has benefited from specialized training paid by the employer aimed to launch specific projects or to perform a specific job. If the employee resigns before the agreed permanence period is completed, the employer will be entitled to a damages compensation that is usually quantified in the cost of such training. Other than this specific exception, Spanish legislation does not allow resigned employers to charge employees with the cost of the training required for the job."
Pay Transparency, for now, only in New York
It seems that the salary transparency law that recently came into force in New York, according to which an employer must disclose along with the job posting its salary range, will remain limited to New York in the near future.
Adv. Ian Skinner from the UAE explains that "In the UAE, there are no gender pay reporting obligations or pay transparency laws. However, there are statutory equal pay obligations under the UAE Labor Law. Female employees must be paid a wage equal to that of male employees should she be performing the same work, or alternative work of equal value. The UAE labor landscape has significantly changed in the past year and is continuing to evolve further to the Government's approach to modernize the labor system to make the UAE a global hub."
In Germany, on the other hand, wage transparency of a different kind is already mandated by law. According to Adv. Kai Bodenstedt and Nils Grunicke, "The topic is already governed by the Remuneration Transparency Act which grants employees an entitlement to obtain information on the remuneration of their co-workers (anonymously) if certain requirements are met. We do not consider it likely that this will be changed any time soon in a way that would require employers to list the salary range on all posted jobs rather than granting such information upon request."
Italy is also handling salary transparency differently than the USA. Pasquale Siciliani explains that, "In Italy, there is no obligation to provide the same salary to same level employees, provided that they comply with minimum wages. A new legislation imposes on employers with 50+ employees to periodically send to the labor authorities a report on gender equal opportunities in the company. The authorities may issue a good standing certificate based on the result of the report and lead to contribution exemptions, reputational advantages, and additional points in public tenders."
And in the UK, Adv. Vinita Arora and Jan Colhoun say that, "To date, the main focus of legislators has been on equality of pay and publication of gender pay gaps. For example, in the UK there are well-established equal pay laws and large employers have been required to publish gender pay gaps since 2017. It remains to be seen whether obligations will be extended further to publishing specific salary information; however, this is not yet on the cards and seems unlikely given the latest government's desire to reduce reporting obligations on businesses."
Is the gig economy legal?
In recent years, the number of companies that employ temporary workers or freelancers without an employee-employer relationship has increased dramatically. This phenomenon, which has been nicknamed the 'gig economy' and even reached the Supreme Court in Israel in the case of the 'Wolt,' is also widespread in the rest of the world.
According to Adv. Pilar Menor from Spain, "The analysis of the existence of a hidden employment relationship between a client and a contractor has to be made on a case-by-case basis. For this reason, there have been opposing judicial rulings on whether contractors rendering services for delivery platforms should qualify as employees or not, although the main trend has been the re-classification as dependent employee. An example of this trend is the Supreme Court's Judgement dated 25 September 2020 which established that Glovo's delivery drivers should be considered as employees and not as independent contractors."
In the U.S, explained Adv. Daniel Turinsky, "Disputes over worker classification have been a significant issue for several years. The newly proposed US Department of Labor rule that defines the standard governing whether workers should be classified as employees or independent contractors harkens back to a 'multi-factor economic realities test' that is widely viewed as making it easier to classify workers as employees. If a large company frequently uses workers classified as independent contractors as part of its business model, the new rule could have a significant impact in forcing the company to change its business model or face significant potential legal exposure."
The UK is already dealing with the phenomenon, but not yet at the level of laws and regulations, according to Adv. Vinita Arora and Jan Colhoun. "The UK government has also sought to provide guidance to employers in this area, but has so far has shied away from introducing new laws to regulate the issue."