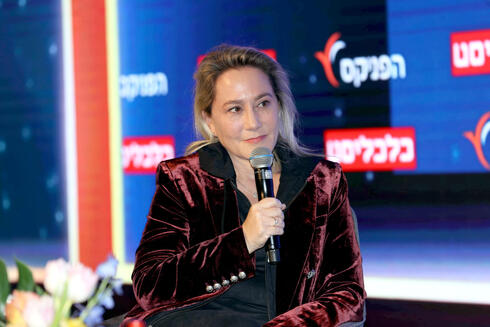 "FIMI will invest in a significant high-tech company in the coming year"
Lilach Asher-Topilsky, a Senior Partner at FIMI Opportunity Funds and former CEO of Israel Discount Bank, added that the fund has one billion dollars waiting to be invested
"In 2023, and perhaps also in 2024, it will be a period of great change in the economy. We haven't seen such growth in interest rates and inflation in a long time. However, these can be good times for investments," said Lilach Asher-Topilsky, a Senior Partner at FIMI Opportunity Funds and former CEO of Israel Discount Bank, speaking at Calcalist's Forecasts conference. "Even in a normal year we have to find opportunities and take the right risks. We always do this in a controlled manner, looking on the negative and very pragmatic sides, which is good in a high interest rate environment. We invest in almost every sector of the economy. We look at the market, customers, management, and intellectual property, among others. Recently, we looked at medical products, the defense sector and the environmental sector. We are in these places. We examine each company based on its quality and ability."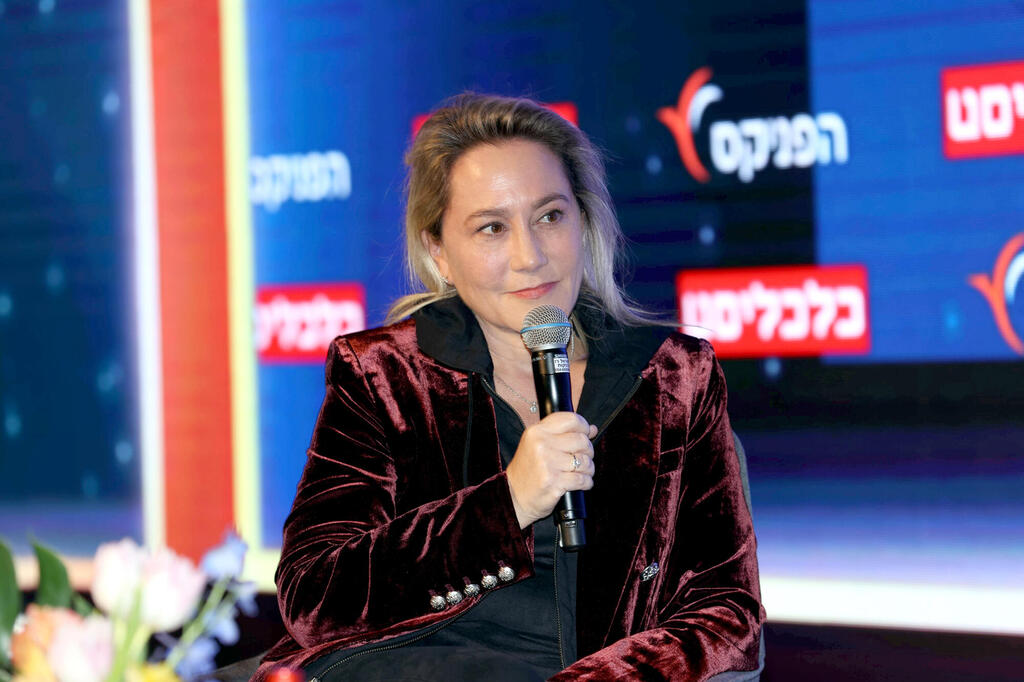 Are you also considering acquiring large high-tech companies?
"High-tech is a very important engine of growth in the Israeli economy. Many large companies with a healthy business model have been created in Israel. But there are companies with a model that is not sustainable. Companies that need to understand how to become profitable, generate positive cash flow and not only rely on external capital raising. As a fund, we have always had an understanding of technology, both high-tech and low-tech. I am certain that in the coming year we will see FIMI investing in a significant high-tech company where we can add value. We have a billion dollars that we can invest further down the road."
You are focused on the Israeli economy. How do you perceive the way in which Israel is positioned in the world economy?
"Overall, the Israeli economy entered the global economic crisis in good shape. First, thanks to high-tech, which has been a strong engine of growth in recent years. Second, because of the energy issue, the discovery of gas off the coast of Israel. We also know how to compete with European companies. We are also successful thanks to growing demographics and dealing well with inflation. If I may say so, Israel is also in a good place thanks to a good and stable financial system, which provides oxygen to the economy, conservative to a certain extent, but able to give tools to the business sector. All this brings us to a crisis in a good place, but we need to maintain modesty. If In the end, the United States and Europe will enter a long crisis, nothing will help us. We will also be in this crisis."
This week, Discount Bank announced, in response to the emerging policies of the incoming government, that it will not grant credit to businesses that discriminate against customers based on religion, gender or race. Asher-Topilsky pledged that FIMI will follow suit. "We will prevent any discrimination based on gender, religion, sector, sexual preference. These are our values and our responsibility towards the Israeli economy. FIMI is the largest private employer in the economy. We have over 50 factories and more than 55,000 employees."