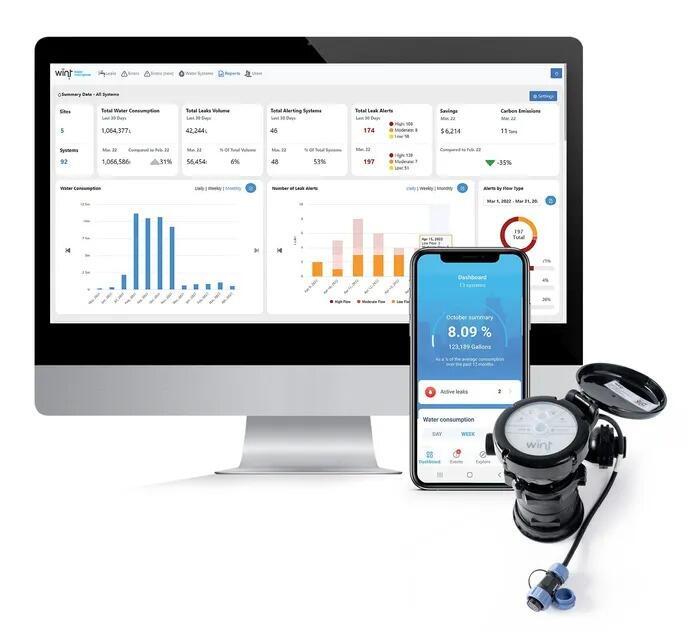 WINT announces $35 million Series C for AI-based water management solution
The Israeli startup has developed AI- and IoT-based solutions for managing water and mitigating water damage throughout a building's lifecycle
WINT Water Intelligence, which develops water management and leak-prevention solutions for construction, commercial, residential and industrial applications, has completed a $35 million Series C funding round.
The round was co-led by Inven Capital, a leading European climate tech fund, and global software investor Insight Partners, which also led WINT's B round. The round was joined by Taronga Ventures, one of the world's leading real asset technology investors, and other prop-tech and construction-tech investors.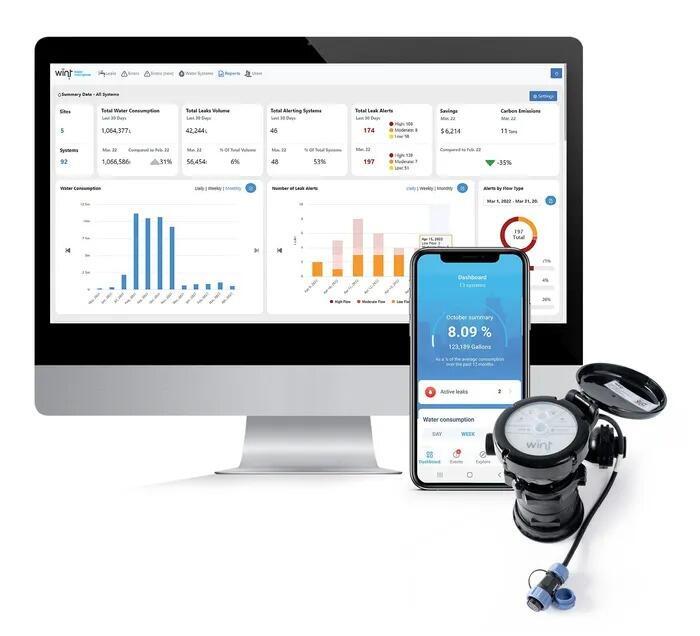 WINT was founded in 2018 by Alon Geva and Yaron Dycian on the basis of Aqua Rimat, founded by Moshe Ravid. WINT currently employs 110 people, with headquarters in Rosh Haayin and branches in the U.S. and UK.
WINT equips contractors, developers, owners and facility management teams with solutions to manage water throughout the lifecycle of a building, from construction to operations. WINT's AI-based solutions help companies eliminate water waste and its associated carbon emissions and prevent water damage on construction sites and in commercial and residential buildings.
The company partners with some of the world's leading insurance companies, including Munich Re, HSB Howden and AXA XL. Numerous insurance companies mandate the utilization of WINT within their properties or promote its adoption by offering premium discounts and deductible reductions to their clients. Water damage to construction sites and properties constitutes a significant contributor to building insurance claims, resulting in insurance payouts exceeding $13 billion annually in the U.S., £1 billion in the UK, and considerable sums worldwide.
"We're excited to close this round at a time when water scarcity and climate change are becoming some of humanity's greatest challenges, while the costs of water leak damage in buildings is reaching unacceptable levels for insurers, owners, developers and contractors," said Alon Geva, CEO of WINT. "We're thrilled by the opportunity to partner with Inven and with other world-leading real-estate and climate tech investors, and we are confident that their support and industry depth will help us solve these massive challenges for the world's built environment."