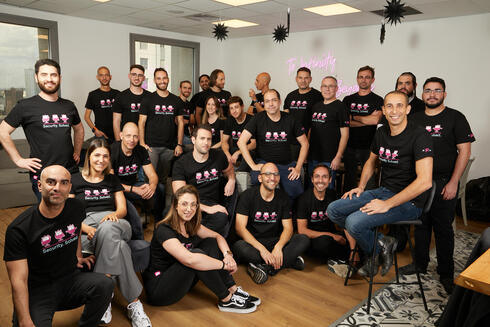 Cybersecurity startup Jit raises $38.5 million in Seed funding
The Israeli startup builds an on-ramp for bringing security into the developer and DevOps workflow and ensure that product security is there from day zero
Cybersecurity startup Jit.io, which makes the field of product security accessible to application developers on the cloud, has raised $38.5 million in Seed funding led by Boldstart Ventures, Insight Partners, Tiger Global Management, and strategic angel investors.
Founding co-CEO Tsahy Shapsa told Calcalist that even in a time of crisis, significant Seed funding can be recruited. "We took the crisis into account. Similarly to Snowflake, we are building a company that's revolutionizing a market and that requires time and money. We did not want such a large amount of money but both Insight Partners and Tiger Global approached us and said we were doing something revolutionary and made it clear that they believed we needed more money than we thought. The third investor, Boldstart Ventures, was Snyk's first investor and they are the seed fund with the most unicorns in the world and are experts in companies that build solutions for development organizations."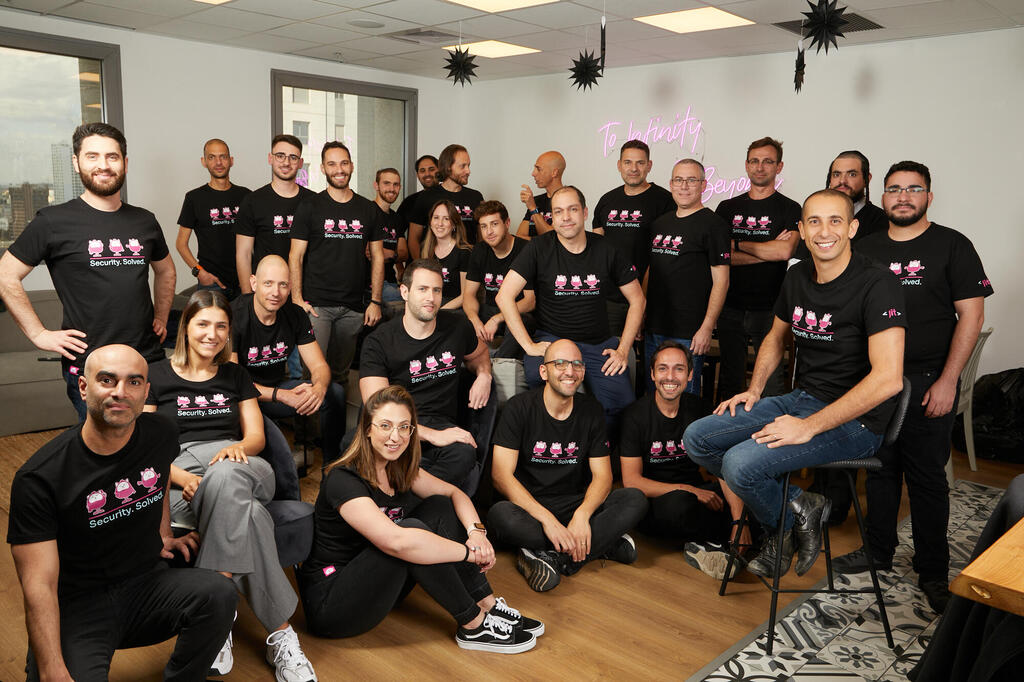 Behind the company is a unique body that has just been unveiled and is called FXP, a new Israeli-American startup venture studio. FXP is headed by Shapsa, Ron Zalkind and Gil Zimmermann. All three were former founders of Cloudlock, which was sold to Cisco, and have now decided to embark on a new path in which they will establish companies in a different model. "Gil, Ron, and I have been friends for 30 years and partners for 15 years. Our latest company Cloudlock was sold to Cisco for $350 million. When we got out of there we decided we wanted to be parallel entrepreneurs like Elon Musk who is a parallel entrepreneur like no other," Shapsa said.
"Our studio is different from anything that existed before and it allows us to set up several companies in parallel. So far we have set up two: Jits that we are unveiling today, and the first, Slim.ai, which raised about $40 million and was established in the United States. We understand that today the power in software organizations is moving to the development body and we decided to set up a body that understands this. We have now established a company and like the founder of Snowflake we will build it to the point where we will move it to a professional CEO who will know how to take it to the next level, to its significant growth," Shapsa added.
The company was founded last year by Ron Zalkind and Tsahy Shapsa, who serve as co-CEOs, Gil Zimmermann serving as founding board director, Aviram Shmueli (CPO), and David Melamed (CTO). As part of the funding announcement, the company also announced that Abby Kearns has joined the company's advisory board. Kearns has many years of experience in cloud native and open source technologies. The company has offices in Tel Aviv and employs about 40 people.
Jit builds an easy on-ramp for bringing security into the developer and DevOps workflow. By providing unified orchestration and management for the best – and most popular – open source and cloud native security tools – Jit is designed for modern engineering teams that are developing cloud native software and using continuous integration/continuous development (CI/CD) best practices and want to ensure that product security is there from day zero.