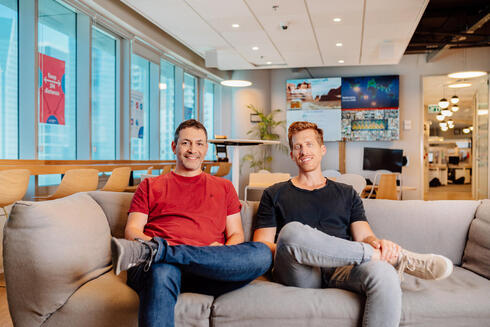 Monday.com raises revenue forecast, eyeing acquisitions to accelerate growth
The Israeli software company, which now estimates that its total revenue for the year will be between $713 million and $717 million, also plans to increase its workforce by 10% by the end of the year
Enterprise software company monday.com is solidifying its position as one of the most successful Israeli companies on Wall Street. After already being one of the few Israeli companies from the 2021 IPO boom to be traded above its public offering value, monday.com continues to surpass forecasts, showing rapid growth in its reports for the second quarter released on Monday. Monday.com's market value now stands at over $8 billion, following a surge in its stock price on the back of its latest results.
Building upon the successful first half that exceeded expectations, monday.com is raising the bar by estimating that its total revenue for the year will be between $713 million and $717 million. These revenues reflect an impressive growth rate of 37% to 38%, a feat even technology companies accustomed to consistent growth struggle to achieve in the current slowdown.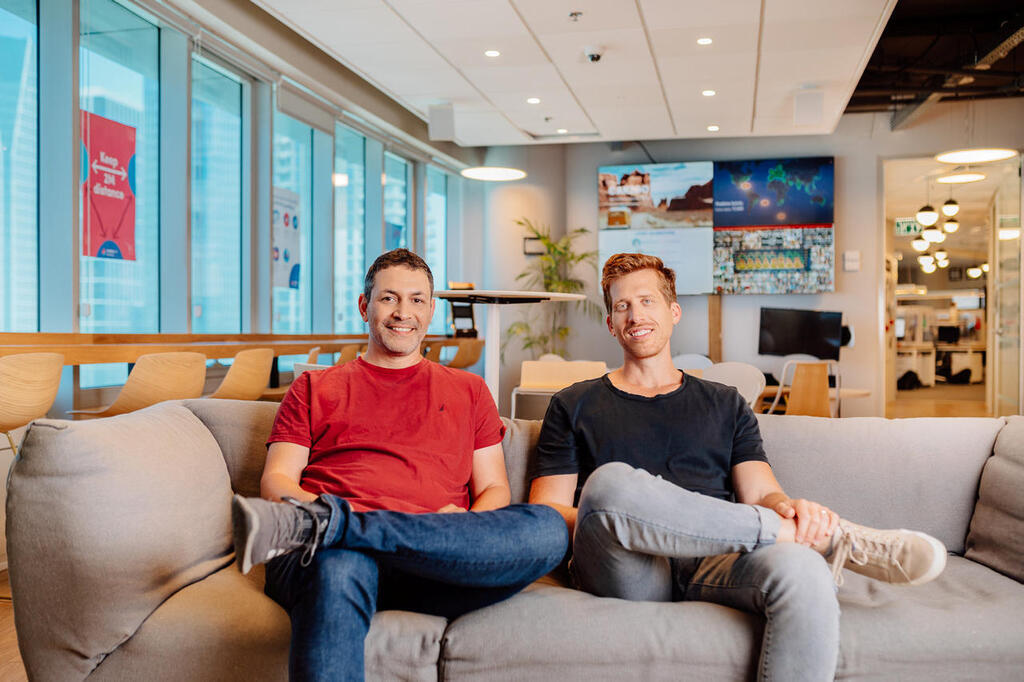 Nevertheless, monday.com has not yet reached profitability, although it managed to generate a positive cash flow from operating activities of $47 million on a quarterly basis, a significant improvement from the negative cash flow reported in the corresponding period a year ago. Excluding expenses related to employee stock options, monday.com is projected to present annual non-GAAP operating income of $24 million to $28 million and operating margin of 3% to 4%.
Despite the ongoing challenging macroeconomic situation, monday.com anticipates a recovery will start in early 2024. In preparation for this shift, the company is accelerating its employee recruitment efforts, aiming to increase its workforce by around 10% by the end of 2023. Since the beginning of the year, approximately 150 employees have been hired, bringing the current workforce to 1,646 employees. The company is expected to employ 1,800 people by year-end.
Eran Zinman, co-founder and co-CEO of monday.com, emphasized the company's positive momentum: "We are continuing the positive momentum from the beginning of the year, as monday.com transforms from a single-product company to one offering a suite of products," he told Calcalist. He noted the significant momentum in the Monday Sales CRM and the favorable response to Monday Dev after its beta phase.
The expansion of product lines allows monday.com to deepen its engagement with existing customers and approach new customers who might not have shown interest in their original central product for project and collaborative work management (a market with heavy competition, including the prominent Atlassian Jira system).
Encouraged by positive reactions to new products, monday.com is considering acquisitions to further diversify its product offerings. "To date we have demonstrated organic growth, and now we are beginning to explore acquisitions for inorganic growth," added Zinman.
In the second quarter, monday.com achieved revenues of $175.7 million, marking a 42% increase compared to the corresponding period. The company maintains a customer retention rate exceeding 100%, indicating expanding adoption of its enterprise work management solutions among existing customers.
The number of customers paying over $50,000 annually for monday.com's software surged by 63% in the past year to 1,892. Thanks to rapid growth coupled with controlled expense increases, monday.com has reduced its loss, though it still reported an operating loss of $12.2 million.
However, this represents only a quarter of the operating loss from the corresponding quarter. In the bottom line, monday.com's loss narrowed to $7 million, benefiting from interest income, a common advantage among well-capitalized Israeli companies.
Monday.com, boasting a cash reserve of a billion dollars, recorded an interest income of $7.6 million, a threefold increase compared to the corresponding quarter. For the third quarter, monday.com anticipates revenues of $181-183 million, maintaining an annual growth rate of approximately 33% and projecting an operating non-GAAP operating profit of $4-6 million before accounting adjustments.