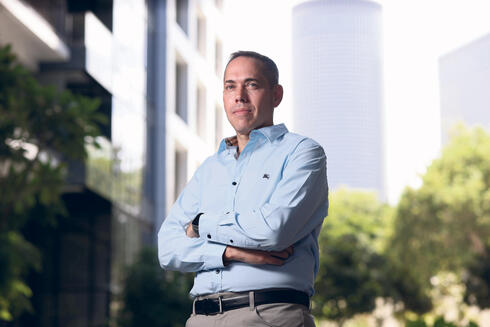 "I see too many social similarities between South Africa during apartheid and present-day Israel"
Early-stage investment expert Avi Eyal is by nature an optimistic person, which in part made him one of the most successful investors in the world, signing off on huge successes like monday.com and Rapyd. Despite his optimism, he is very troubled by the economic, political and societal situation in Israel. And, as someone who grew up in South Africa, he knows firsthand how rapidly things can deteriorate
"My perspective is somewhat different from that of most Israelis," says Avi Eyal, one of the most successful venture capitalists in the Israeli high-tech industry. "Although I was born in Israel, I grew up in South Africa from the age of six and only returned here a decade ago. This gives me a different view of the world, and at the moment I see too many social similarities between South Africa during apartheid and present-day Israel."
What similarities do you see?
"In South Africa during apartheid, the population was racist and society was fragmented: White people were divided - English, Jews, Afrikaners, and more. The black population was divided into tribes that fought among themselves. Against this backdrop, people were constantly leaving the country, and at any given moment, there was a sense that another civil war could break out.
"Israel's diversity is our greatest asset as a society, but this asset is being exploited by politicians - they are our real problem. We don't have leaders like those who emerged in South Africa. On the one hand Nelson Mandela was in prison for more than 20 years, but he understood that one needs to be moderate to succeed, and on the other hand, President F.W. de Klerk led an apartheid government for years until he realized that things couldn't continue that way. We needed two true leaders who could set aside all extremism and troubles and make the move, but nowadays it pays to be an extreme politician, and that's why our leaders are extreme. The Knesset members are Israel's problem - they need to get off of Twitter and start having a conversation with each other."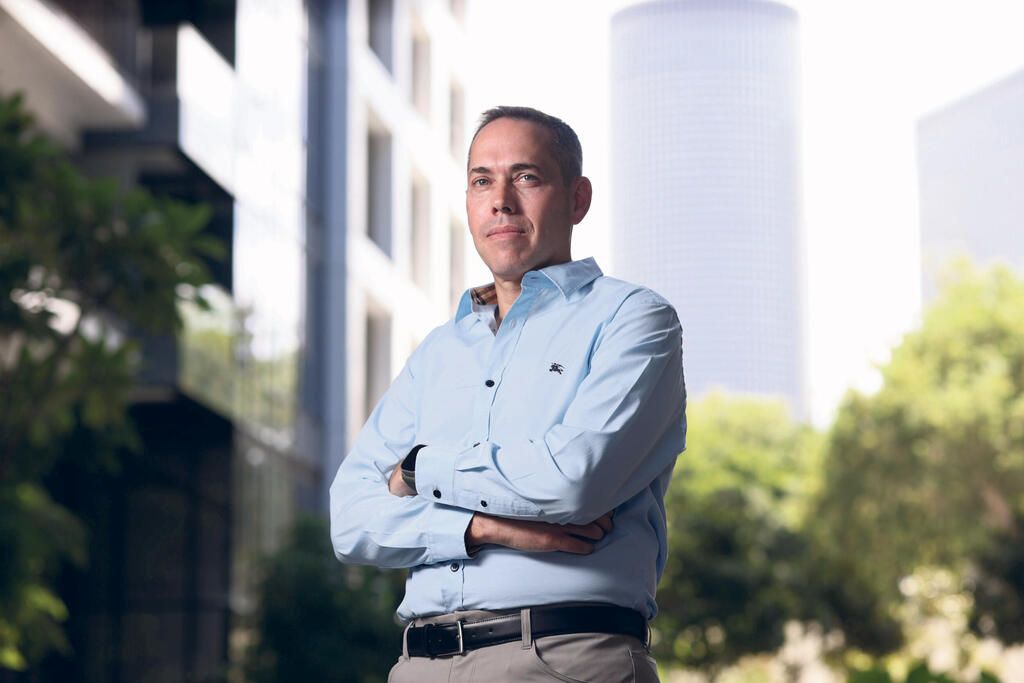 Extremism is not a phenomenon unique to Israel, and is fueled in no little part by social media.
"There are countries where you don't have to shout all the time. I'm constantly explaining to people abroad that in this country, you have to be extreme to succeed. But I believe that we need to find a new way - a different way. It's not that in South Africa all the problems were solved; there is still crime and corrupt politicians, but the leaders managed to distance the extremists enough to allow 80% of the population, which is generally moderate everywhere, to thrive. These are the people who just want to live, work, receive a salary, raise their children quietly, and they have no problem sitting at a restaurant next to black, Jewish, British or Indian people."
Do you think there's apartheid in Israel?
"No, we are very far from that. We were never an apartheid state and we won't be. The comparison I'm drawing is to a situation in South Africa in which two populations were very entrenched in their positions, and neither wanted to budge because for them it was a matter of life or death. We are starting to see this in Israel. We aren't on the verge of a civil war, but we also don't want to get stuck in a process that South Africa went through for 50 years."
Despite all of this, you remain here, even though you have a fund that operates worldwide and you've lived in many places. Does that mean you still have faith that the situation here could change?
"I am naturally optimistic, and it's not responsible to just say 'I'm leaving.' I know that my responsibility is to be optimistic for the people who invested in my fund and for those whom I have invested in. I'm not naïve - I understand the distress, the uncertainty, and the implications. It's a tragedy that we are living today, but also in South Africa there was always a feeling that the end had come. There were constant attacks, bombings in restaurants and bars, but in the end, people from both sides said, 'Let's sit down and start building.' Slowly, they built trust. They started with things they could agree upon, and for things they couldn't agree on, they brought negotiating teams together, and in this way, they rebuilt the country."
"We need new politicians"
Eyal co-founded venture capital fund Entrée Capital in 2009 and has since served as General Partner. The firm has funded 15 unicorn companies and manages more than $1 billion in assets. Eyal was one of the earliest backers in massive successes like monday.com, Riskified, Breezometer, Rapyd, and Perimeter 81 which was acquired last week by Check Point for $490 million. His international portfolio also includes successes like Snapchat, fintech giant Stripe, and delivery company Deliveroo, and he was ranked 3rd on Forbes' Midas List of Europe's top tech investors in 2022, and 66th on the Midas List for top tech investors in the world in 2023.
Israel's domestic political strife has brought Eyal out of his usual reserve. In most conversations with him, he formulates his responses so calmly and carefully, that it feels as though he is reading his answers from an invisible teleprompter. However, the political situation has elicited an unusually blunt and critical reaction from him, not only in interviews but also on Twitter. "We all need to cherish the ideal of a democratic and free society, where all people live together in harmony with equal opportunities," he wrote in a lengthy tweet in Hebrew published the day after legislation to abolish the reasonableness standard in court rulings in the Knesset. "We must work for the day when we as Israelis see each other as equals and as part of one united nation, instead of deepening the divisions."
Would you like to see more people from high-tech enter politics? Do you think it would help?
"Mainly, we need new politicians. New people who understand that we all need to live together and that means solving problems together. I think Moshe Radman, one of the leaders of the protest movement, could be a good politician, the new kind that we need."
How do you explain the active involvement of the tech industry, often seen as detached from the rest of society, in the protest movement?
"I think it's related to the fact that there's a significant majority of tech enthusiasts who are liberal, regardless of whether they identify as right-wing or left-wing. They have much broader exposure to the world - they think, see, and understand more about what's happening abroad and how the world views Israel. Most of the organizations linked to protests are local in nature, whereas the tech industry is very international. The market is abroad, so tech enthusiasts compare the situation more to what's happening there. The fact that many of them work from home also allows them to be more involved in the protests because there's more flexibility and time.
"But seriously, many people from tech are involved in the protests, and we need to find a way to return to work - otherwise, we'll feel it in the future. Due to the political situation and the economic crisis, people are hesitant to leave their jobs and start new companies. With these kinds of stresses it's impossible to think about innovation, which is destroying the tech industry. In the next five years, there will still be enough tech companies because there are now companies in their infancy, but we need to start addressing the problems that will arise in five years, primarily in education, math, and computer science."
What issues are you most concerned about?
"Today, anyone with half a brain across the world can teach themselves programming online. Many countries are surpassing Israel in terms of tech investment (according to PitchBook data, Israel dropped from 5th to 10th place for countries that attract the greatest tech investment in the first half of 2023, lagging behind countries like France and Germany that historically were behind us, in terms of investment). The world is much more competitive, and the military edge that we had is much smaller today. They are already starting to see an economic recovery in the United States and Europe. There, people have returned to work, but we haven't."
"We trimmed a quarter of our portfolio"
Eyal started his business journey in South Africa while he was studying engineering at the University of KwaZulu-Natal. He founded his first company, Insight Group, in 1992. After selling Insight, he founded several companies in South Africa, the United States, and the UK, before ultimately settling in Israel. Today, he lives in Ra'anana with his wife and three children.
In the early days of his career in Israel, Eyal was relatively unknown, even somewhat of an odd bird in the tech jungle. In 2009, along with Martin Moshal, he founded Entrée Capital, specializing in early-stage companies. One of his first successes was monday.com, an enterprise software company. While today monday is considered one of the most successful Israeli companies in the world, in 2012, when Eyal became its first investor, monday was struggling to raise capital from investors. Since then, the company went public on Nasdaq with a valuation of $6.8 billion, and is currently valued at $8 billion, with Entrée holding a 12% stake in the company.
Entrée Capital currently manages $905 million across nine funds (six in Israel and three internationally) and employs about 20 people in Tel Aviv. It has a highly diversified portfolio with investments in various sectors, including quantum computing company Classiq, BeeHero, and Eleven Therapeutics.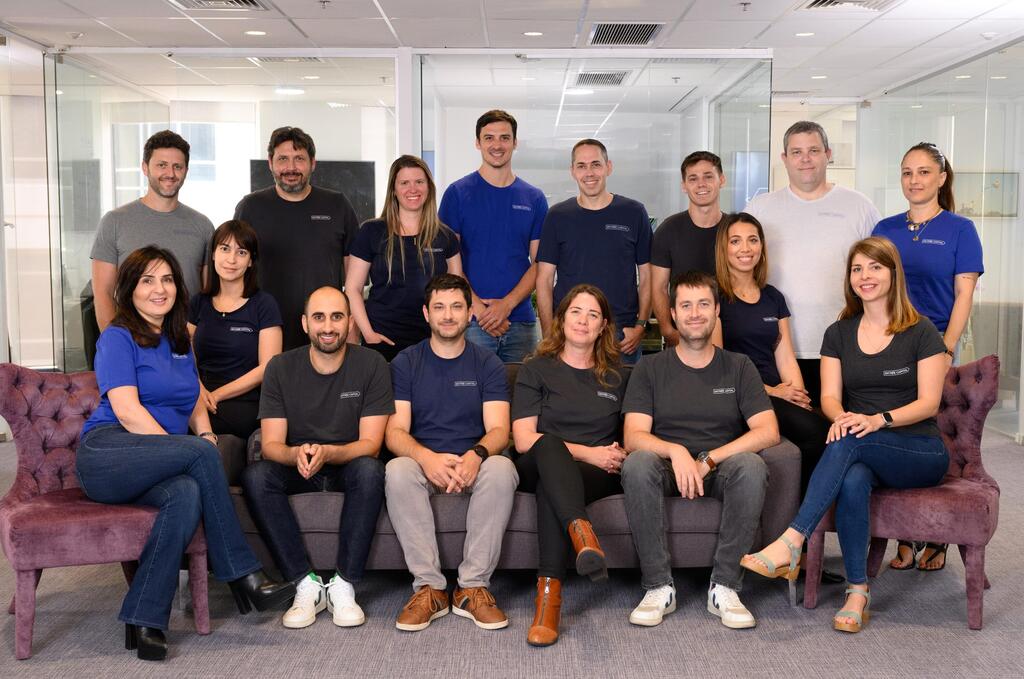 As an expert in the field, what is your analysis of the current situation facing the Israeli tech industry? Why has the global crisis affected us more, with a 70% drop in investment and no sign of recovery in sight?
"Everyone is suffering from the global crisis, but Israel's problem is that we are heavily focused on specific types of technology, like cybersecurity. In the U.S., cybersecurity accounts for only 5% of the tech industry, while in Israel, it makes up 20% of the industry. On the other hand, Israel has fewer consumer tech companies, which were less impacted by the crisis. I would estimate that about 80% of the local tech crisis stems from the global slowdown, and the remaining 20% is related to the political situation here."
But you're saying that there's something unique to Israel, beyond domestic politics or the global economic crisis that is contributing to the situation here?
"Yes. During the years of plenty, everyone made overly optimistic presentations and raised funds at inflated valuations. I'm sure that even after the exposure of Vesttoo (the insurance platform that recently filed for bankruptcy and had their assets temporarily frozen by a U.S. court last week) and Joonko (which was shown to have inflated their numbers, etc.) we still haven't seen even a tenth of the fraud. There are dozens of such companies, it's just that VCs don't want to air their dirty laundry in public. But it will eventually come out."
Are you saying that lying to investors is the Israeli MO? That sounds a little extreme.
"Unfortunately, we are starting to discover that many entrepreneurs lied to their investors or misled them about sales numbers, growth rates, or exaggerated the market size, or didn't mention losing crucial clients. We're just starting to see this, and as more companies start to run out of money, more fraud will be exposed. There's also another group of companies that might not fall under the precise definition of fraud but are playing in this problematic field called ARR."
The concept of Annual Recurring Revenue has become a convenient measure for entrepreneurs and investors to gauge the annual revenue rate of startups in recent years. It sounds like annual income, but in practice, it's a very flexible metric that also weighs things like subscriber expansion forecasts, and therefore is very far from what is defined as revenue in accounting.
"There's a big gap between ARR and reality," Eyal says. "A customer might be subscribing to your software and paying you a regular fee, but they don't have a contract that obligates them to continue buying your product, and one day they could just stop. Even if all customers keep paying, the forecasts that are factored into ARR are always extremely optimistic. If in the coming year a startup expects to sell 500 units, in the following year, it might factor in a thousand new units, and the next, 2,000. Some companies combine these numbers together in their ARR in advance, which is, of course, far from reflecting the reality."
Yet, despite everything, we want to believe that Israel's tech industry - the engine of the economy responsible for about a fifth of domestic GDP - isn't entirely based on deception and creative accounting.
"In 2021, we were more aggressive than everyone else and received a lot of investments, but when you are more aggressive, you also have to be prepared to take more hits. As a fund that invests all over the world, I see how foreign companies operate compared to Israeli ones. Israeli entrepreneurs still want much more – more money, higher valuations, and better market conditions, and investment funds are telling them 'no,' even though in the U.S. and Europe, they have resumed investing. We need to return to a more modest format, where hard work builds real things.
"Today, everyone talks to us about the success of monday, but back in 2016, when nobody wanted to invest in it, both the company and Entrée Capital worked very hard to build the product, not just play with numbers, and it took time. Even in Breezometer, which we sold to Google for $200 million last year, we struggled for eight years."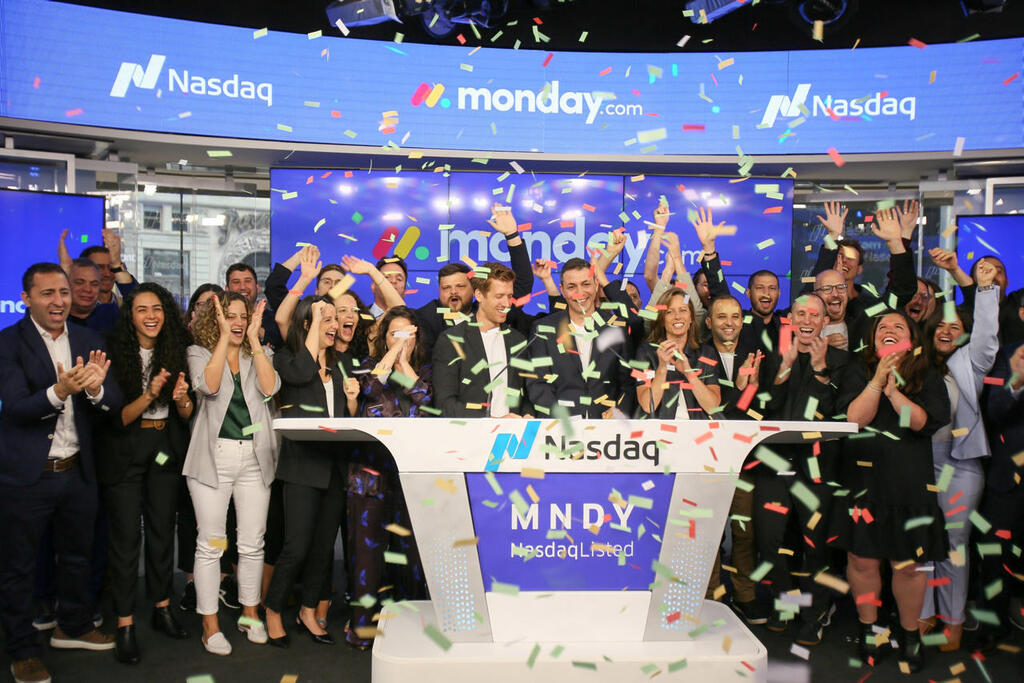 But it can't be that all the blame lies with entrepreneurs. Venture capital funds have also been willing to play with the ARR and not conduct proper due diligence for startups, especially during the industry's heyday when everyone feared losing good investments.
"Of course not all of the problems lay with entrepreneurs. For example, Israeli VCs don't want to invest in the amazing world of deep tech (innovative hardware technologies) that we have here. Everyone wants software because it's easier, but practically speaking, Israel excels more in hardware."
At the moment, it seems that Israeli funds are crippled across the board because they can't attract new money from their investors.
"Israeli venture capital funds are unable to raise money today, but not for political reasons. It's because they refuse to make the necessary valuation adjustments for their investments. Foreign investors understand what needs to be done and play by the rules, while in Israel, as usual, they try to be clever. This is one of the astonishing things about American capitalism – you know exactly what to do during a crisis, there's a kind of book of laws and rules that everyone follows. Everyone mocks Tiger Global (one of the most active investment funds, which during the 2021 bubble invested almost daily in new companies) for wiping out 50% of the fund's value, but that's how you do it, it's the right way. You take the hit, but it shows that you're responsible, and then you can start raising again. Even with Insight Partners (an active American investment fund in Israel), they did the same, and in my estimation, they cut 30% of their companies' value. Everyone took a hit, and now they're raising funds from scratch.
"In Israel, most venture capital funds are hesitant to decrease the value of companies in their portfolio, fearing that reducing value will affect returns, and then investors won't want to invest anymore. But, in fact, the opposite is true. Anyone who invests in a venture capital fund understands that value reductions are just as common as value increases. For example, institutional investors in stocks also see value decline – their pensions and trust funds decrease in value along with market indices, and then the market corrects it. That's how the world works. We receive feedback from our investors that there's now less money allocated for venture capital investment, so they'll only invest in funds that demonstrate reliability."
Based on what you've said, my understanding is that you're a responsible fund, and have cut the value of parts of your portfolio. By how much?
"Last year, we trimmed nearly a quarter of the portfolio's value compared to its peak - there are even companies in which we wrote off their value entirely. Currently, we're 15% below the peak because market valuations have risen slightly. Although we raised a fourth fund within just a month last winter, we're still investing at half the pace we did in the last few years."
Have you closed any companies in your portfolio?
"One for now, and I think there's another one on the way. There was one that was on the brink of closure, but in the end, it managed to raise funds, although not at the valuation it wanted. I'm proud of all my 'children,' even the companies that didn't succeed but acted responsibly and closed in the right way."
"Investment funds need to clean house"
The latest exit on Eyal's list of investments was last week with the acquisition of Perimeter 81, which develops Security Service Edge (SSE) solutions. However, the joy over the exit was partial, given that just a year ago, it raised funds at an estimated valuation of a billion dollars — double the price at which it was sold to Check Point. On the other hand, they raised $165 million over their seven-year existence, so investors saw a decent return on their investment.
"For us, it's an amazing exit," says Eyal. "Maybe not in terms of financial return, but all the investors and long-term employees are profiting, and the employees, together with the founders, are joining Check Point, a responsible company with a vision."
How much was Perimeter 81 worth by your evaluation?
"We first invested in it two years ago at a higher valuation than the current sale, and we also invested in the last round at a one billion dollar valuation. However, we lowered the value of the company due to the crisis. I'm glad that neither side in the sale let ego affect the deal."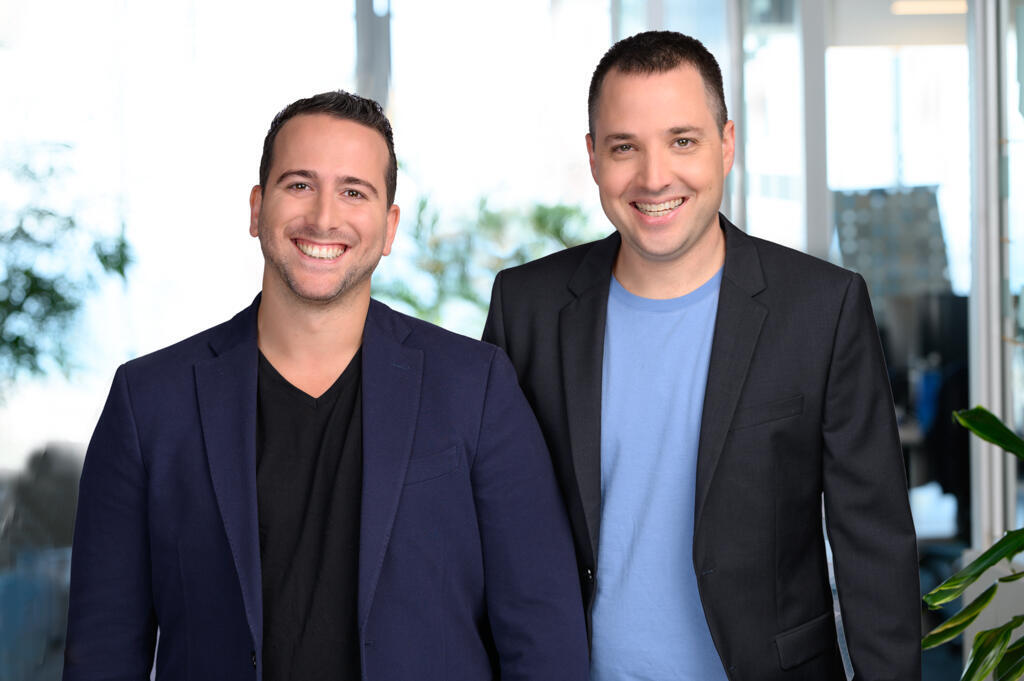 And yet, why sell now during this period? If Perimeter 81 is indeed a potential unicorn, you could have waited for better times.
"The founders understood that the world has changed, even if their vision was to build a big company, and that's very mature of them. Their product is one that Check Point really needs since they missed the move to the cloud, and the founders really want to be part of Check Point now. In the end, value is just a number until there's cash in the bank, preferably also in the right bank," Eyal chuckles, referring to the SVB crash in March.
What's your opinion on government plans to use institutional funds, including pensions and savings, to invest in the high-tech sector to make up for the lack of investment from VC funds?
"God forbid," Eyal exclaims, breaking his usual calm. "The government shouldn't take money from institutions - we're not a communist country. If a politician wants to do something on this issue, then they should advance a tender for VC funds to invest in deep tech companies, such as quantum computing and AI, and the government should support institutions that invest in these funds. That could solve the main problem for VC funds, which have a shorter lifespan than the investment horizon in these complex fields.
"Institutions have stopped investing in the high-tech sector recently, and you can think about giving them incentives that will encourage them to invest in the free market."
What about the startup exodus? Since the beginning of the year, 80% of companies established here were registered outside of Israel. Do you advise your entrepreneurs to register their companies abroad?
"My considerations in this realm are not related to the political situation in Israel. There are companies that I will register abroad because of regulations, for example in fintech or cybersecurity, whose clients will come from the security establishment.
"If there is a concern that the situation will deteriorate and become like Putin's Russia, then it's clear that companies shouldn't be registered here. But in Israel, there are still checks and balances. Aside from that, even for companies that tried to disconnect from Russia, like Yandex, this didn't help."
So, do you think we should be optimistic or pessimistic about the situation here?
"The second half of 2023 won't be good. There are many companies in the market that have misled their investors, and we'll soon see that. Much of the investments from local VCs have been reserved for saving existing companies, and my fear is that they will try to save their companies according to previous valuations instead of by cleaning house. We need to act as they have in America - without sentiment. It's painful in the beginning, but then everyone is happy. It was the same after the crisis in 2000 and also after 2008. During this process, there's also real potential for growth."