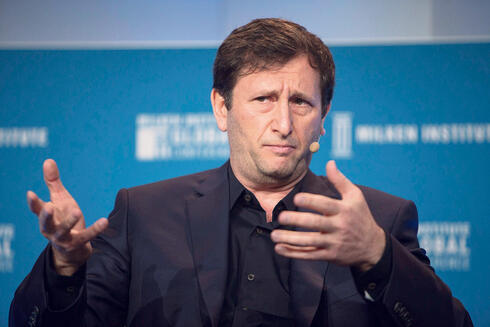 Analysis

Zero degrees Celsius: What will happen to the assets frozen by the collapsing crypto platform?
The Israeli-American crypto company has frozen the assets of its 1.7 million users. How did this happen, is the company exposed to lawsuits, and what are the implications for the entire digital asset market?
The Israeli-American company Celsius announced last night that it is freezing the assets of its users - 1.7 million in total, according to the company's latest count. That is, people who deposited their coins - be it Bitcoin, Ether or anything else - have lost all access to them, can not withdraw the coins, exchange them, pay with them for other loans they took or sell them. Will they ever be able to get their assets? Only time will tell.
The company explains that the actions are intended to protect the users - or the "community" - and that the activity itself will serve them ("meet Celsius' obligations in the future") but there is nothing in this action that serves the users. It's just meant to signal that the company is in a liquidity crisis and it can not meet its obligations. Unfortunately, according to the terms of use signed by the users, Celsius has the right to initiate such a freeze. The users, for their part, have no legal protection: the loans given to Celsius are unsecured and they agreed upon the transfer of their coins to relinquish their rights in return for the return Celsius promised.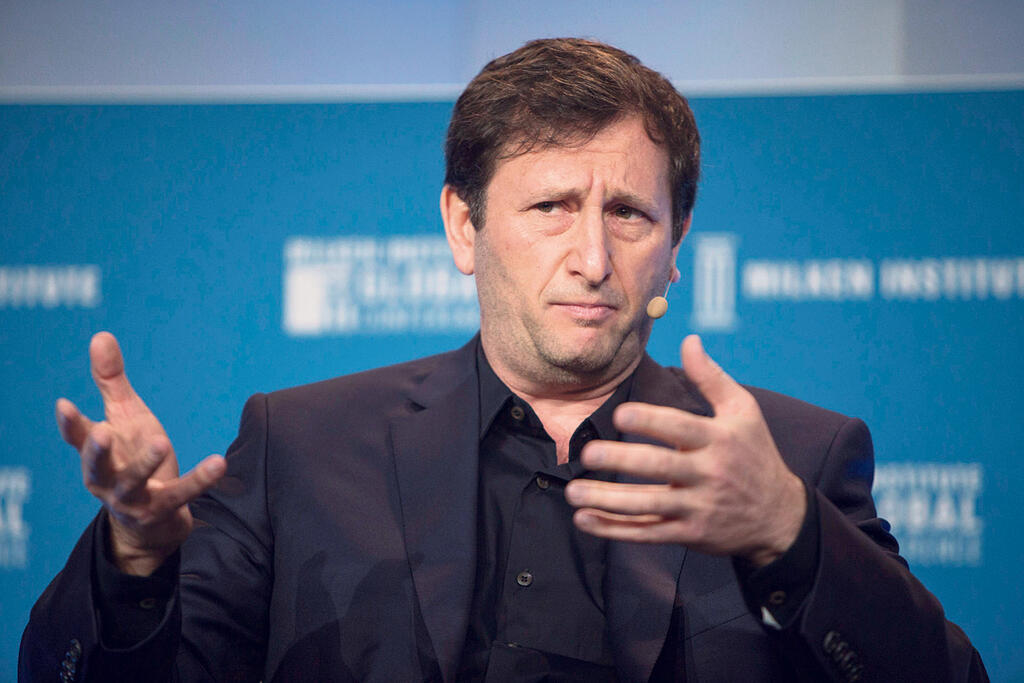 Celsius Network is a platform that allows users to grant and take loans in cryptocurrencies. The company was founded in 2017 by Israelis Alex Mashinsky and Daniel Leon, and was registered in the UK. In June 2018 the company carried out an initial coin offering (ICO) and released to the world its CEL token. The company, in the spirit of U.S. Securities and Exchange Commission (SEC) guidelines, reported CEL as a security (not of a particular type). Celsius raised $50 million in the ICO. Today the company no longer operates in the UK due to regulatory uncertainty, while in the U.S. it is barred from offering its full range of products and is being investigated by a number of states on suspicion of failing to comply with securities laws.
The interest rates that Celsius offers to users are very attractive. The company's website offers interest up to 17% to those who deposit their coins for the company's use. The company pays the interest on a weekly basis and does so in the currency borrowed from the user or in the company's currency (CEL), with those who choose the latter option enjoying a higher interest rate - a tool for creating demand for CEL, in what the company defines as an "award program". Celsius also offers interest rates of more than 7% in CEL to those who lend the company CEL - even though it is already the largest holder of the currency. Celsius and similar platforms offer the loans instantly. This immediacy is important to users because it allows them to conduct fast speculative trading in a market that works 24/7 and try to take advantage of arbitrage between different currencies.
Celsius is trying to incentivize users to deposit their money for extended periods because it itself uses coins to generate revenue: either by providing these coins as a loan - especially to large players like crypto exchanges - or actually trading currencies. The company states in its Terms of Use that in return for interest the users grant Celsius the "right to pledge, re-pledge, hypothecate, rehypothecate, repurchase, sell, lend, transfer or use any other amount of digital assets, separately or together with other property, with all related ownership rights and all periods of time, and to use or invest in these digital assets at the full discretion of Celsius." This means the company may do with the assets more or less what it wants and at any level of risk it chooses.
Simply put, the story seems to be a liquidity crisis. In recent weeks, amid the falls in the crypto market and the collapse of a large project called Terra, users of the Celsius platform have started making increased withdrawals. Fear combined with growing exposure to Celsius' risky investment methods, as well as its vague business model, started the company's downward spiral and nothing Celsius did could stop it. In recent days it has even tried to entice more users to instill confidence in its business, among other things by raising the guaranteed return up to 18.6%. The company offered Ether coins worth $50 to those who deposit $2,500 into the network for six months, and the company CEO Alex Mashinsky himself promised on Twitter that he personally will give a thousand dollars to a new user if they just open an account in Celsius and deposit coins in HODL mode (a mode that does not allow coins to be withdrawn immediately).
Not only did the assets in its hands shrink, but also the price of its currency, CEL, began to plunge sharply. At the time of this writing, CEL is trading at around 20 cents, when at its height a year ago it was trading at $8. The fall in the value of the currency indicated a decline in demand and a loss of confidence - things that the company chose not to embody in the return it promised on the currency, which continued to be about 6%. That means, the value of the currency has fallen by more than 50% in recent days, the company is the largest holder of the currency and yet offered a very high return on it. Yesterday Mashinsky even called on Twitter for the Celsius community to join the company to "build the next Celsius" and went on to accuse unknown elements and malicious rumors claiming that the company's condition was bad.
These acts did not instill confidence in the market and were instead perceived as the desperate acts of a company in distress. Accordingly, withdrawals intensified, rumors surrounding liquidity problems continued and the tools at Celsius' disposal to pay its obligations to large and small players, from which it borrowed coins in exchange for the high interest rates it promised, shrunk. The problem with Celsius is that it used users' assets to gamble on projects that collapsed or were hacked and also on those suspected of being scams. It made these bets as the guarantees it places against such adventures are shrinking from considerations of competition and probably also from a desire to grow rapidly in a highly competitive market. Now, it seems like the company no longer has the money to pay the returns and interest it promised, or the ability to meet the withdrawals themselves and return to users the currencies it promised them were "Safe Forever".
As social networks became more established in our lives, so did the understanding that if you do not pay for the product - you are the product. The crypto market has a different basic principle: if you do not know where the money comes from - you are the source of the money. Throughout Celsius' years of operation it has not been clear how it manages to guarantee users a weekly return of up to 17% (depending on the currencies). The company explained that it distributes 80% of all its profits and therefore can do so. However, in the most recent financial disclosures to which it was committed - those of 2020 - it noted that it lost $1.4 billion. And that was long before it managed $28 billion in assets for 1.7 million users.
If so, how did it manage to pay even more returns to even more users? Celsius-like platforms have admitted that they subsidize the huge returns they promise users to entice them to hand over their funds. Some platforms explain that from a certain point of deposits they significantly reduce the rate of return they promise. For example, for the first bitcoin you deposit you may receive a return of - for example - 6%, but for the second bitcoin the return will decrease significantly - for example, to 2%, the rate of return that the company can really guarantee. For Celsius, this is not the case: instead, the company usually offers a return that is dynamic and varies throughout the week according to the currency, regardless of the size of the deposits.
One can only assume that Celsius also subsidized the returns it gave users, although it is not clear from what sources it did so. It could be that the more users it attracted, the more assets it acquired, and the greater profits it generated, which it then distributed, or perhaps it used those assets to subsidize the yields. It is impossible to know. We do know that in the last few months Celsius raised another $750 million from institutional investors who gave it some financial breathing space.
Will there be compensation?
It is impossible to know. Celsius uses, like other crypto companies, aggressive marketing methods to attract more and more users. These companies are spreading promises of big returns, absolute access to loans and an amazing opportunity to get rich quick. Celsius, for its part, boasted, like many crypto companies, in the investors it manages to recruit into its ranks and in the "community" it has developed - what is considered in the crypto market as an important component to project success.
But in the course of this activity, it has kept to itself the way it defines its services: it repeatedly writes in its terms of use that it is not a bank or banker, that customers do not deposit money, that funds are uninsured and whoever gives it coins also gives it the right to do with them as it wishes, and is aware that they have no right to get them back in case they are lost or stolen. All they can be - perhaps and in some cases - is Celsius' creditors.
U.S. regulators disliked Celsius' methods or those of two similar companies and banned access to some of the company's products to U.S. users. History, however, shows that investors in the crypto market are devoid of any legal route or orderly procedure to reclaim their lost assets. Or as the saying goes in the market: HFSP (Have Fun Staying Poor). The regulators may examine the activities of Celsius' management to see if the loss of its assets was done in good faith, or if it was something else.
What does this say about the crypto market?
There is no doubt that this is a great tragedy for the hundreds of thousands of users of the platform that Celsius has prided itself in gaining their trust. These users have lost all access to their money, and it is not known who of them, if any, will get them back. But Celsius' story is only part of the overall picture. Celsius' collapse occurred not only because of its business model, but because it invested its assets in projects with a business model similar to its own. These projects operated on a mutual feed of risk aimed at creating artificial demand for their currencies. Large projects supported large projects, distorted prices in the market and made them look more successful than they really were. Because of this, the current fall of Celsius and other projects that are also expected to collapse in its wake was for many just a matter of time.
There are those in the crypto market who welcome these crashes, as this "cleanses" the market of problematic business models and contributes to the strength of the market in the long run. However, firmness in the crypto market will not come without regulatory intervention and oversight of players managing billions of dollars in assets. Market strength also should not come at the expense of small investors who cannot be expected to manage their risks properly in an arena replete with so many bad players, aggressive marketing methods, use of celebrities, and even the financial press, to legitimize the activities that take place within it.
"Due to extreme market conditions, today we are announcing that Celsius is pausing all withdrawals, swap, and transfers between accounts. We are taking this action today to put Celsius in a better position to honor, over time, its withdrawal obligations.
Acting in the interest of our community is our top priority. In service of that commitment and to adhere to our risk management framework, we have activated a clause in our Terms of Use that will allow for this process to take place. Celsius has valuable assets and we are working diligently to meet our obligations.
We are taking this necessary action for the benefit of our entire community in order to stabilize liquidity and operations while we take steps to preserve and protect assets. Furthermore, customers will continue to accrue rewards during the pause in line with our commitment to our customers.
We understand that this news is difficult, but we believe that our decision to pause withdrawals, Swap, and transfers between accounts is the most responsible action we can take to protect our community. We are working with a singular focus: to protect and preserve assets to meet our obligations to customers. Our ultimate objective is stabilizing liquidity and restoring withdrawals, Swap, and transfers between accounts as quickly as possible. There is a lot of work ahead as we consider various options, this process will take time, and there may be delays.
We thank the incredible Celsius community for your support today. It is our pleasure to serve you. Our operations continue and we will continue to share information with the community as it becomes available."