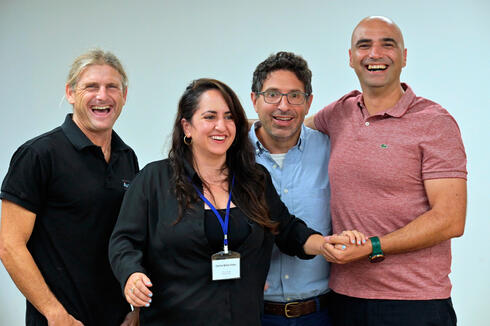 Exclusive

Antidote axes a third of its employees
The company, which develops a telehealth platform for the U.S. market, is cutting its Israeli R&D staff by half
Antidote Health, which develops a telehealth platform for the U.S. market, is laying off around a third of its workforce, Calcalist has learned. Antidote, which employed around 60 people prior to the move, including 40 in Israel, will be cutting its local staff to just 17 employees, with most of the layoffs coming in its R&D team.
Antidote, which aims to provide tens of millions of uninsured and underinsured Americans with a virtual HMO via Artificial Intelligence that connects users to doctors with a smart chatbot and through video calls, also employs around 100 doctors which provide a wide variety of medical services.
"Antidote, like all companies which believe in their vision, and their existing and future products, and considering the uncertainty in the financial markets, is taking action on all fronts in order to streamline, and preserve its cash," the company said in a statement. "In order to adjust to the situation in the market, we have been forced to make changes to our workforce. The company will continue to promote its long-term vision - providing accessible and affordable health insurance to millions of Americans, who currently don't have that basic freedom within reach."
Antidote is headed by CEO Avihai Sodri, who served previously as head of insurance and business development at Leumit Health Services and was also the CEO of Vectis Claims Services, which was acquired by Swiss Re AG in 2019. Sodri founded the company together with CTO Carine Belle-Feder, CMO David Zlotnik, and serial entrepreneur Ben Enosh.
The company raised a $22 million Series A funding round in March of this year. The round was led by third-time investor iAngels, Group 11, and Flint Capital. Antidote has raised a total of $34 million to date, receiving $12 million in its Seed round last August.