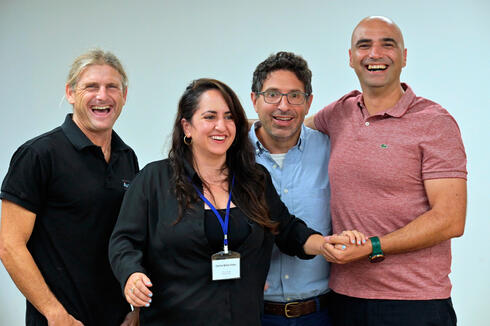 Antidote raises $22 million Series A for telehealth platform
The Israeli startup aims to provide tens of millions of uninsured and underinsured Americans with a virtual HMO via Artificial Intelligence that connects users to doctors with a smart chatbot and through video calls
Antidote Health, which develops a telehealth platform for the U.S. market, announced on Tuesday the completion of a $22 million Series A funding round. The round was led by third-time investor iAngels, Group 11, and Flint Capital. Antidote has raised a total of $34 million to date,
receiving $12 million in its Seed round last August
.
Antidote aims to provide tens of millions of uninsured and underinsured Americans with a virtual HMO via Artificial Intelligence that connects users to doctors with a smart chatbot and through video calls. "This Series A funding round will allow Antidote Health to help Americans in more ways than ever by adding chronic and primary care services that are backed by our innovative technology and amazing care teams," said Avihai Sodri, Co-Founder and CEO of Antidote Health.
The U.S. healthcare market crossed the $4 trillion total expenditure threshold in 2020 (about 19% of GDP). It has reached its current state in light of the existing structural separation in the market between medical service providers and insurance companies. The HMO model aims to unite these two parts, aligning the interests between the patient, health providers and the coverer.
Antidote is headed by CEO Sodri, who served previously as head of insurance and business development at Leumit Health Services and was also the CEO of Vectis Claims Services, which was acquired by Swiss Re AG in 2019. Sodri founded the company together with CTO Carine Belle-Feder, CMO David Zlotnik and serial entrepreneur Ben Enosh.
The company currently employs 60 people, 40 of which are based in Israel. In addition, Antidote employs around 100 doctors who provide a wide variety of services.