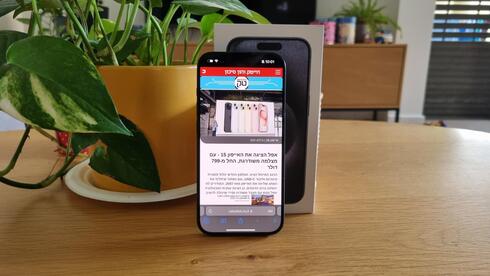 Smartphone review

Is the iPhone 15 Pro worth the upgrade? In-depth review and analysis
"When it comes to performance, the iPhone 15 Pro shines. It handles various tasks, including graphics-intensive games and light video editing, swiftly and effortlessly. While comparing it to Android may seem somewhat petty, the iPhone undeniably delivers a smoother and more nimble user experience by a significant margin," writes CTech's smartphone critic Itai Smuskowitz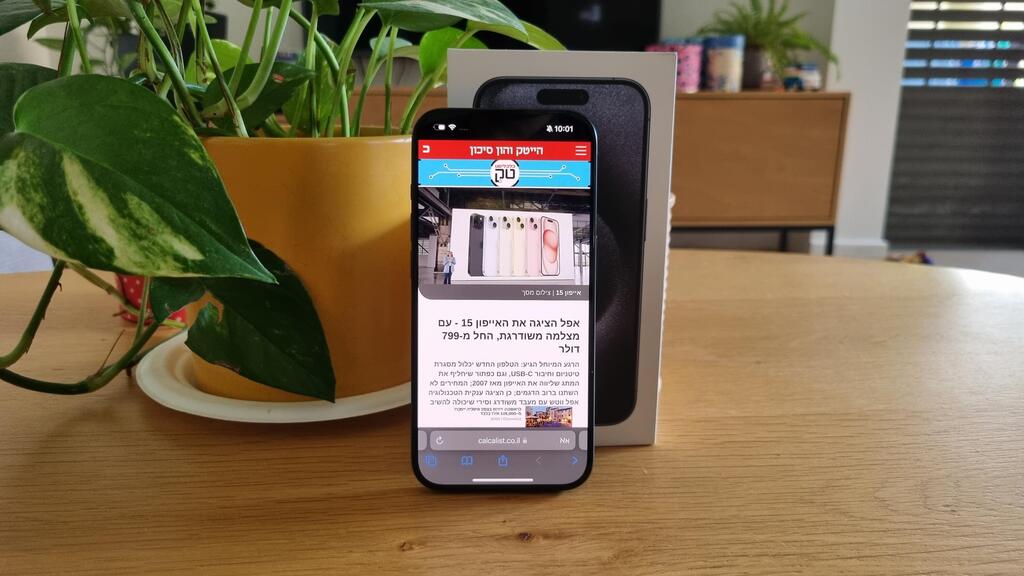 The iPhone 15 Pro introduces a range of minor to moderate changes, nothing groundbreaking that would revolutionize your smartphone experience. However, it presents a compelling package that is difficult to rival.
If you currently own an iPhone 14, it's likely that you can comfortably stick with it without feeling like you're missing out significantly. Additionally, trade-in programs are available for those who wish to stay current with the latest innovations.
It's easy to nitpick Apple's pace of innovation, especially considering the delayed transition to USB-C and the limited customization of the power button's shortcuts. Nevertheless, the iPhone 15 Pro sets a high standard for flagship devices.
Welcome to the dawn of a new era, where you'll no longer hear the question, "Does anyone have an iPhone charger?" The iPhone 15 has arrived, and thankfully, it features a USB-C connection, a significant innovation driven by an ultimatum from the European Union. This marks one of the standout features in Apple's latest model.
Yes, the iPhone, like most smartphones, has made incremental steps forward, both in terms of external design and features. The iPhone 15 bears a striking resemblance to its predecessor, the iPhone 14, with some notable upgrades beneath the surface and several external adjustments. We conducted a brief 3-day test of the iPhone 15 Pro to explore its latest offerings.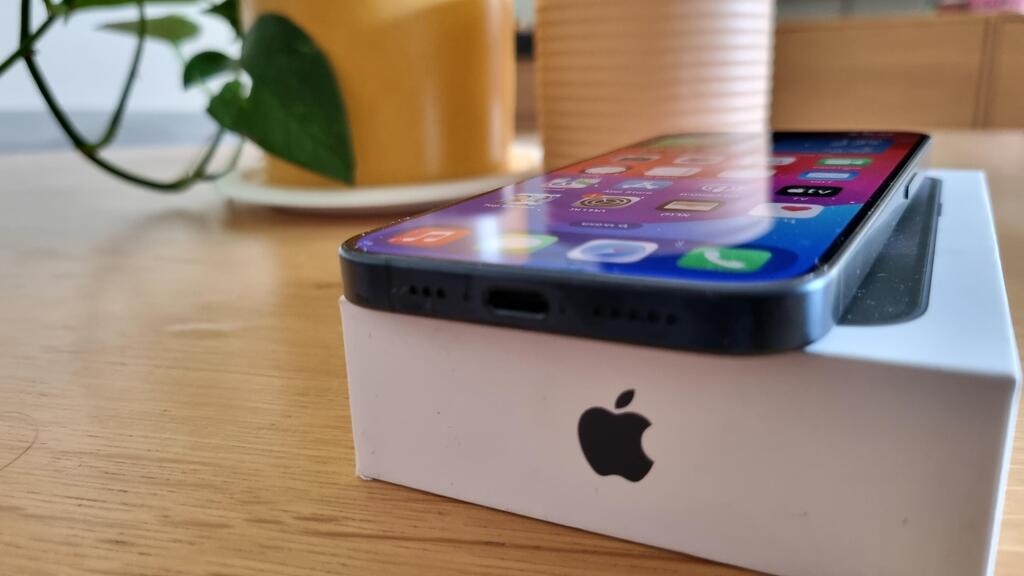 Structure and Design: Solid and Lighter
Externally, as mentioned earlier, the new model doesn't deviate significantly from its predecessor. The screen size remains unchanged at 6.1 inches. However, one of Apple's highlighted innovations is the introduction of a titanium frame. Assessing its durability is a challenge within a short time frame, but the weight reduction of approximately 20 grams, thanks to this new frame, is immediately noticeable. Apple has managed to trim a few millimeters off the device's length and width while slightly increasing its thickness. The device exudes sturdiness and durability, boasting an IP68 rating for water and dust resistance. However, reports on the web suggest that the titanium frame may be less durable and more prone to cracking.
The screen continues to stretch from edge to edge, with the power button on the right side and the volume buttons on the left. Another noteworthy innovation is the power button's expanded functionality. In the Pro and Pro Max models, you can assign various actions to it, such as activating a flashlight, opening the camera, recording a voice reminder, switching to "concentration" mode, or triggering various shortcuts, such as opening applications.
Here, one might expect more flexibility; while there are multiple actions to choose from, you are limited to selecting just one action for the button. Comparatively, this feels somewhat restrictive and outdated. Android devices, such as Asus's Zenfone 10 and Google's Pixel 7a, offer greater customization, allowing actions to be assigned to volume buttons or the back of the device.
In Apple's defense, many similar shortcuts on Android don't always work seamlessly or consistently recognize the number of keystrokes on the back of the device. A middle ground might be the solution. Nevertheless, it's possible that Apple has saved more innovations for the iPhone 16 or 17 ("We call this - Double Tap").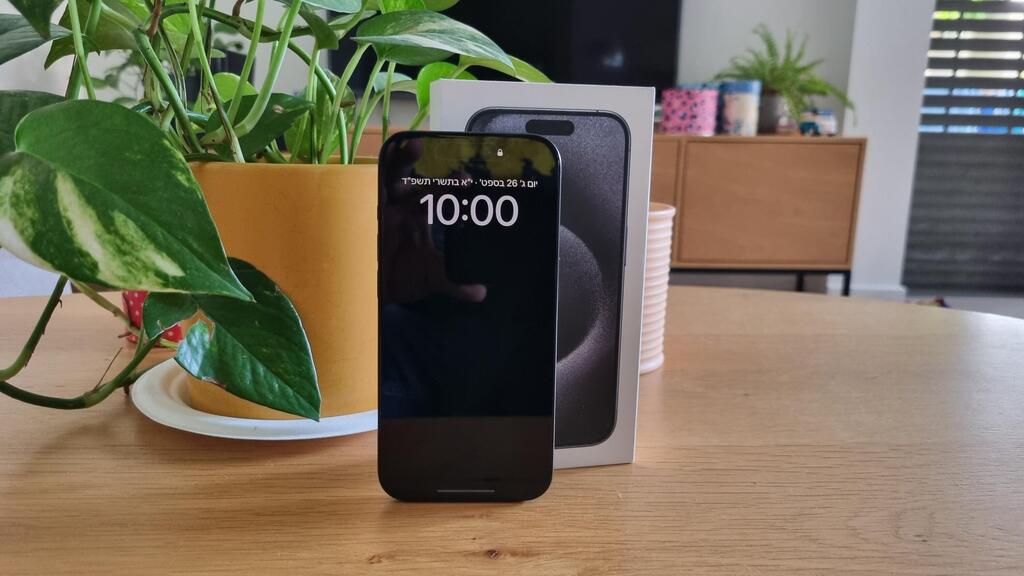 Hardware: Unrivaled Performance
A new model naturally comes equipped with a new processor, the A17, a step up from the A16 in the previous generation. Memory has been upgraded from 6 gigabytes to 8, while storage options range from 128 gigabytes to 1 terabyte.
When it comes to performance, the iPhone 15 Pro shines. It handles various tasks, including graphics-intensive games and light video editing, swiftly and effortlessly. While comparing it to Android may seem somewhat petty, the iPhone undeniably delivers a smoother and more nimble user experience by a significant margin.
The speakers maintain excellent quality, and, as is customary with Apple, the screen offers superb clarity, delivering breathtaking displays of photos and videos. However, there is a recurring issue—the selfie camera and facial recognition system, which Apple introduced as a "dynamic island" last year. Unlike other devices that aim for minimal disruption by incorporating a small hole in the screen for the camera, Apple allots a relatively large area at the top of the screen for this purpose. While watching Netflix and YouTube, this area intrudes on the video's edge. Opting for a fullscreen display further magnifies this disruption, particularly in games, where the dynamic island can obscure menus.
Apple employs the dynamic island to display various messages and notifications. However, it doesn't function uniformly across all apps (yet? For now?), rendering this space underutilized and occasionally obstructive.
As previously mentioned, the introduction of a USB-C port is long overdue for iPhones. The package includes a suitable cable, but notably, Apple has omitted the charging head, aligning with its commitment to reducing production and consumption while encouraging the reuse of existing chargers. Charging with a 65-watt charger resulted in a 50% charge within 20 minutes and an 85% charge in approximately an hour. With a fully charged battery, the iPhone lasted about a day. This change in charging capabilities now enables users to connect a variety of USB-C standard devices, such as USB flash drives, external drives, and adapters, to their iPhones.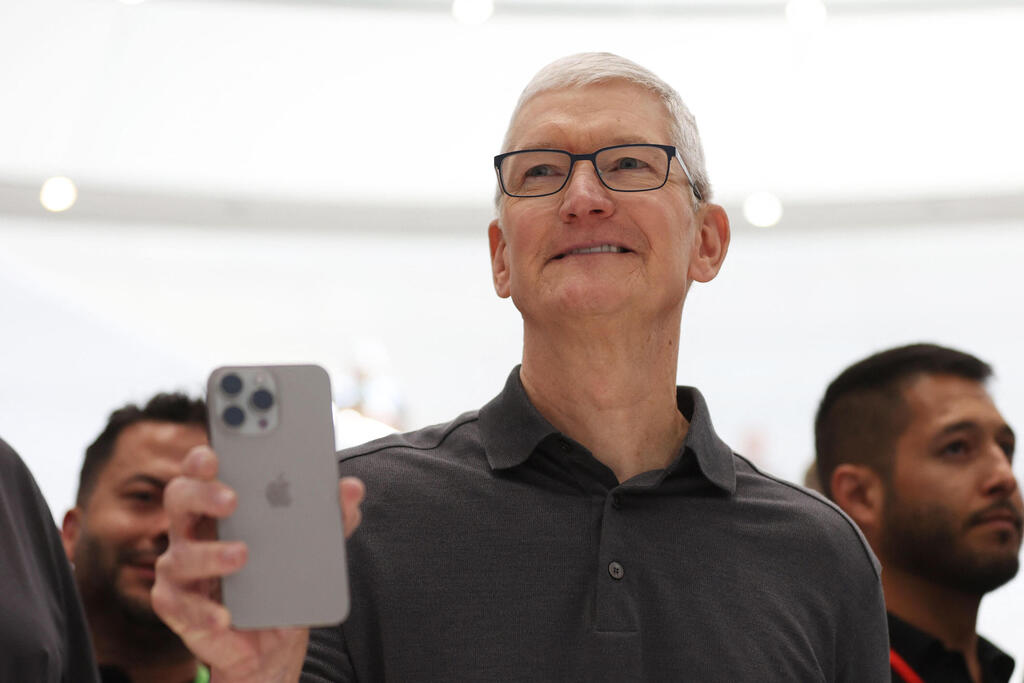 Camera: Quality Photography Without Hassle
While there may be no groundbreaking revolution in this department, the iPhone 15 Pro maintains its excellence. Equipped with three cameras—a 48-megapixel wide-angle lens, a 12-megapixel telephoto lens, and another 12-megapixel lens for ultra-wide-angle shots, with an X3 zoom (and X5 in the Pro Max)—Apple consistently delivers exceptional results. The camera produces high-quality images, whether it's day or night, automatically switching to night mode. The portrait mode continues to impress, generating superb images, and, like the previous version, the system offers image stabilization.
In video mode, users can record in 4K quality at 60 frames per second, yielding high-quality videos.