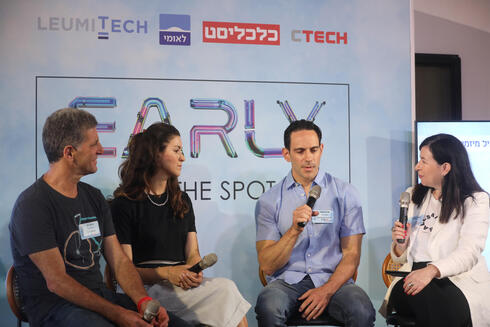 "The fear of f**king up (FOFU) has replaced the fear of missing out (FOMO)"
Adam Fisher, Partner at VC firm Bessemer Venture Partners, added that he is looking for "entrepreneurs who look a little further ahead. If it's too easy to raise at the beginning, it'll probably be harder later. The chance that you come up with an idea that no one else has at that moment is slim"
"I feel that the FOFU (fear of f**king up) has replaced FOMO (fear of missing out)," said Adam Fisher, Partner at Bessemer Venture Partners, on a panel at Calcalist's Early on the Spot event. Lior Simon, General Partner at Cyberstarts, and Eitan Bek, Managing Partner at TLV Partners, also participated in the panel.
"Our pace has decreased a bit this year, but I think that by and large, we have not changed the pace significantly - neither now nor in the 2021 market. We invest at a stage where there is only a team, two or three guys who want to establish a company in the field of cybersecurity, and that's it in a big way. Sometimes they have an idea and sometimes they don't have an idea at all."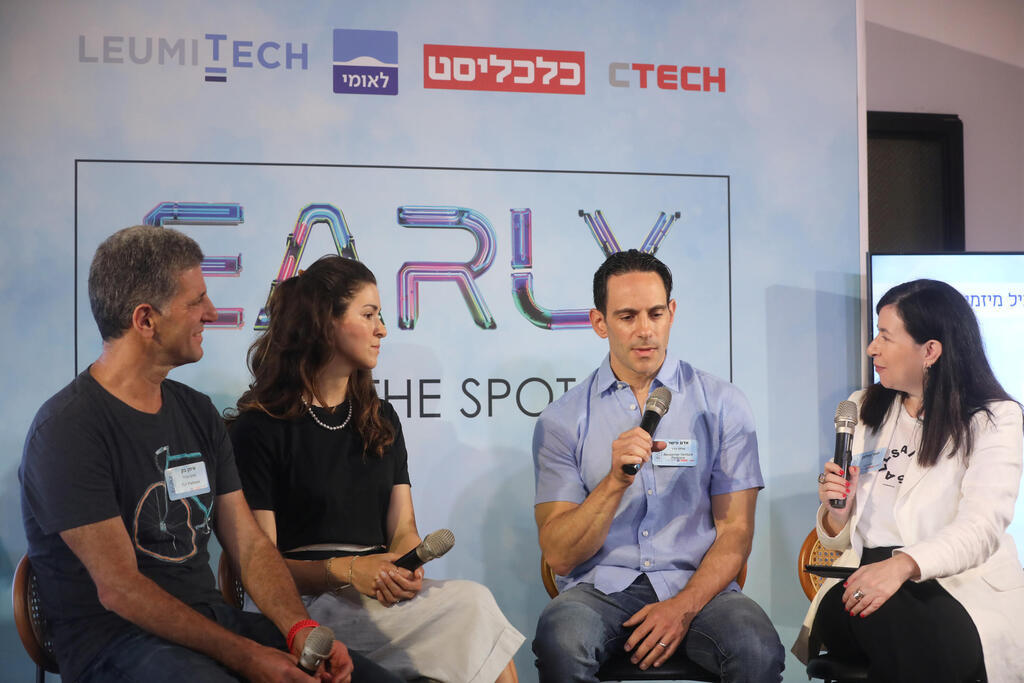 Haven't you become more picky?
"Nothing has changed because our original thesis has not changed. Basically, the idea is that we invest in a team, take them to the market, and three months after that, they will solve a different problem. Three months after that, they might change direction three times. I don't put the conviction on the check based on the idea but on the basis of an exceptional team who will know how to listen to the market and solve the necessary problems."
Even when there is a feeling that there is an excess of cybersecurity companies?
"Always. The needs and problems change, so if there is now more need for automation and consolidation in a certain area, it changes the rules of the game. Sometimes it makes it more difficult and raises the bar. It shows that we need to be attentive to the market and make sure what deep needs still exist."
As the one who coined the term "centaur" for companies that reached an ARR (annual recurring revenue) of $100 million, at what stage do you recognize that companies can become centaurs? Is there a way to detect it from an early stage?
"Absolutely not," Fisher replied. "Whoever says the opposite is lying. In the beginning, I also mainly look at the team of entrepreneurs. If there's something I do see, it's the kind of entrepreneurs who think long-term, so maybe I can see the path and the potential. But it still depends on the product, what the competitors will do, and whether the company will be able to raise money, among many other questions. You also need to understand the psychology of investors: we absorb successes but also losses. Investors are going to lose a lot of money. What currently appears in some annual report of the fund is before the fall. There will be many companies that will go bankrupt. Everything will go to the last investor who entered six months ago. We don't recognize the centaurs; it's something that is built over time, sometimes even a decade."
What do you recognize in the early stage?
"I'm looking for a team with direction. Usually, there is an initial idea. It starts with discussions with the entrepreneurs. I sometimes invest before the company is registered. It takes time, but it starts with some kind of long-term thesis. Also, what problems are they trying to solve? We don't start with something hot I saw at TechCrunch. If you talk about it in public, it's probably too late. I want entrepreneurs who look a little further ahead. If it's too easy to raise at the beginning, it'll probably be harder later. The chance that you come up with an idea that no one else has at that moment is slim. There are many like us, entrepreneurs and investors. The world is much more competitive; the competition can be in Finland as well as in Los Angeles and China."
"I think one good thing that has come out of everything that is happening now is that there is more time to get to know each other," Bek replied. "There was a market where there was no time. The entrepreneur and the investor had to decide quickly. I think it was not good because we are entering into a long-term partnership. Now there is more time to make the investment. We don't run within three days to the memorandum of understanding. This is excellent in my opinion for both parties. Many entrepreneurs try to maximize the price and don't take it seriously. It's true that it's more difficult today to raise a Series A compared to what it was. I'm looking for entrepreneurs who have done the right execution for the product, to see that it's a product that will really catch on. It doesn't matter if they reached one million dollars in ARR. I think good investors will appreciate the product-market fit."