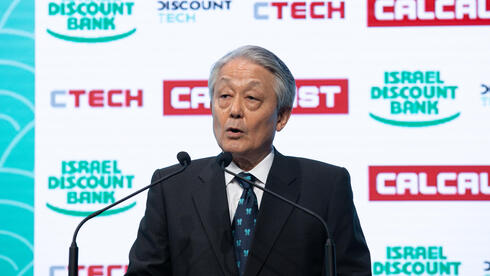 Israel-Japan Conference

"The Japanese market can contribute to the growth of Israeli startups and ultimately to the economic development of both countries"
Yamaji Hiromi, Director and Representative Executive Officer, Group CEO at Japan Exchange Group, was speaking at the Israel-Japan Conference in Tokyo
"For Japan, as we move into the post-Covid economy, we need to learn from Israel's renowned business culture and ecosystem that fosters innovative startups leading to cutting edge technology development and industry growth," said Yamaji Hiromi, Director and Representative Executive Officer, Group CEO at Japan Exchange Group, speaking at the Israel-Japan Conference in Tokyo on Tuesday. "By the way of providing capital raising opportunities our market can contribute to the growth of Israeli startups and ultimately to the economic development of both countries."
JPX Group owns three licensed exchange corporations: Tokyo Stock Exchange, Osaka Exchange, and Tokyo Commodity Exchange.
"We regard the growth market as one of the fundamental parts of our mission as an exchange and we are confident that listing on TSE will support all startups in achieving their growth potential and access to capital raising opportunities that are expected to grow from next year. We are committed to making our market more attractive to both companies and investors both in the country and abroad."
You can watch the full presentation in the video above.