Interview

Ayecka aims to power an IoT revolution with its internet-over-satellite solutions
The company aims to provide internet for applications where satellite is the sole solution, particularly in areas that lack communications infrastructure, like in Africa or rural parts of the U.S. and Australia
How can autonomous cars' navigation systems improve their efficiency? How can farmers keep track of how much they need to water crops over the next few days? And how can cinemas transfer large movie files to multiple locations? Ayecka Communication Systems claims to have the answers to all these questions and more. Its Internet of Things (IoT) communications platform embedded in satellites and ground terminals plans to solve all these quandaries - from space, no less.
Ayecka's algorithm enables it to deliver more IoT solutions on a given frequency bandwidth. It can collect more data from more sensors simultaneously, and deliver more data. "Our technology allows satellite IoT services to double or even triple the amount of data they can 'squeeze' into or collect on their limited frequency capacity. We make their networks more competitive," Ayecka Communication Systems President Avi Barda told CTech in an interview.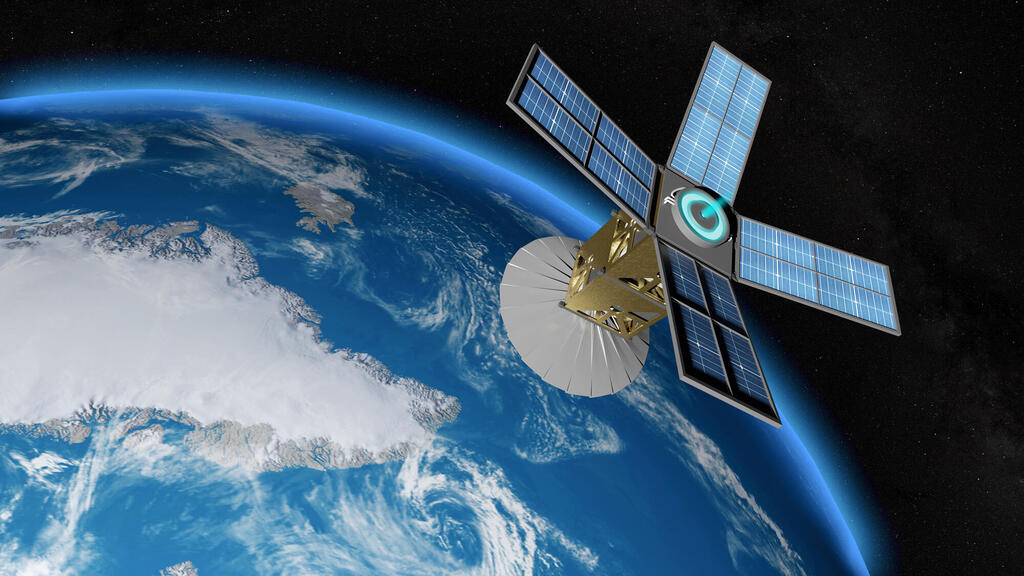 Recently, the company partnered with Indian satellite manufacturer Aadyah to launch two LEO or low-Earth orbit satellites, equipped with an advanced communications payload to demonstrate Ayecka's proprietary algorithm. "Cars need high availability in terms of communications. In the future, people will order a car electronically that will be driven by an artificial intelligence system - that will come and pick people up like a taxi. But that will require the vehicle to be constantly connected to the communication grid, and send updated data on road conditions. Cars will be able to go places with zero terrestrial connectivity. At Ayecka, we strive to provide 100% connectivity availability for all vehicles in space and time," he said.
And the company has more than enough reasons to be proud of its accomplishments. In December, it was one of the 11 Israeli space tech startups selected to receive part of the nearly $6 million government grant issued by the Israel Innovation Authority and the Israel Space Agency. The privately-owned company was founded in 2005 by Barda, Baruch Kagan, Andrey Shkinev, Israel Minis, and Yaron Gottfried. Some of its founders worked for Shiron Communications (which was later acquired by Elbit), and while there worked on creating the first internet VSAT network.
"That was over a decade ago," he recalled. VSATs are small-aperture terminals that function as a two-way satellite ground station, whose dish antenna is quite small. "They were not designed to deliver internet, and their terminals were complex and expensive. Back then, we introduced a solution that aimed to improve internet browsing, using both hardware and software, providing an efficient and cost effective solution. But now we've transitioned to developing IoT networks, and introduced new technologies that dramatically reduce the costs of the end-user's equipment, and revolutionize data delivery's efficiency."
Ayecka focuses exclusively on providing internet over satellite. Using LEO satellites, its modemware enables high-speed communication to download the IoT data quickly to gateway stations. It provides cheaper solutions for satellite link-based IP and video delivery. Its SATCOM, or airborne radio telephone communication via satellite, enables satellite communication to outperform other means, and is used for numerous consumer applications, whether that be agritech, climate-tech, automotive, data distribution, intelligence, and more.
From farming to feature films
The company aims to provide internet for applications where satellite is the sole solution, particularly in areas that lack communications infrastructure, like in Africa or rural parts of the U.S. and Australia, explained Barda. Satellite services are always available, remain untouched in space, and only require an antenna for reception and transmission, unlike terrestrial offerings which demand expensive infrastructure.
When it comes to agritech, Ayecka is one step ahead of predicting farmers' needs. Its IoT solution links entire fields to the cloud, and its sensors collect ground data such as humidity, salinity, and soil content, converting it into actionable data where farmers can see how much water and nutrients their crops need. "Fields are often located in rural areas, with no cell towers, so really the only way to collect this data is by satellite," explained Kagan. "We use similar methods to monitor water quality in rivers in rural areas, and detect pollution before it reaches cities."
If there is rainfall in a specific area, then due to interference, people cannot watch satellite-broadcast television channels. To that effect, Ayecka is working closely with Tel Aviv University to use data from its IoT terminals to calculate weather conditions. "When network quality issues arise, we assume it's from rain, and our IoT solution uses machine learning to estimate the amount of rain, and calculate weather conditions," Kagan continued. In third-world countries in Africa, weather sensors are rarely available, and that takes on a wholly different meaning. "Not enough rainfall can easily turn into a global climate issue. Meteorological entities that predict weather patterns are looking for ways to measure rainfall in rural places, and we give them that data. Collecting rainfall estimations in Africa is important and enables us to better monitor climate change."
IoT can also be used for data distribution. Ayecka partnered with EUMET-Cast (the European Organisation for the Exploitation of Meteorological Satellites casting service), to distribute meteorological data to end users. The same broadcast technology is also used to improve cinema-goers movie quality in Italy. Movies are distributed as files, and a customer in Italy transfers these extra-large files to satellite to equally distribute them to multiple locations simultaneously.
But Ayecka really aims to shoot for the stars with its automotive solution. It hopes to connect autonomous vehicle systems from space, and update road conditions in real-time. It wants to improve automotive communications availability from 99.0% to 99.9%.
The company is also somewhat of a unicorn when it comes to its finances: it is privately-owned, has no plans on going public, yet remains profitable by selling its products without having any external investors. In January 2022, Ayecka received part of the Israel Innovation Authority's grant toward space tech startups, and the company proclaims that it has its own standard and its own ideology. "We aren't your standard satellite startup," Barda added.
Its team of 30 is based out of Kfar Saba, with an additional office at the Yokneam High-Tech Park, and is currently in the process of recruiting. "We're involved in some of the most breakthrough technologies in space, and in most space programs in the communications aspect - both in Israel and overseas. We can offer new employees very interesting positions, and have very exciting jobs waiting," he added.
On the heels of International Women's Day 2022, Ayecka is helping provide a brighter future for women in this sector as well. Salit Even-Shoam, its EVP of Products and Projects, was recently mentioned as one of the top women in the satellite industry by renowned newsletter Via Satellite. She heads a team that is focused on creating the IoT terminals, which are revolutionizing the way ground stations communicate with LEO constellations, helping propel the company into the NewSpace era.
And Israel really shines when it comes to the satellite connectivity market, added Barda. "In Israel, we needed to have this knowledge in satellites as a means to protect ourselves defense-wise, since we're located in the Middle East. But now we can use it for other areas too."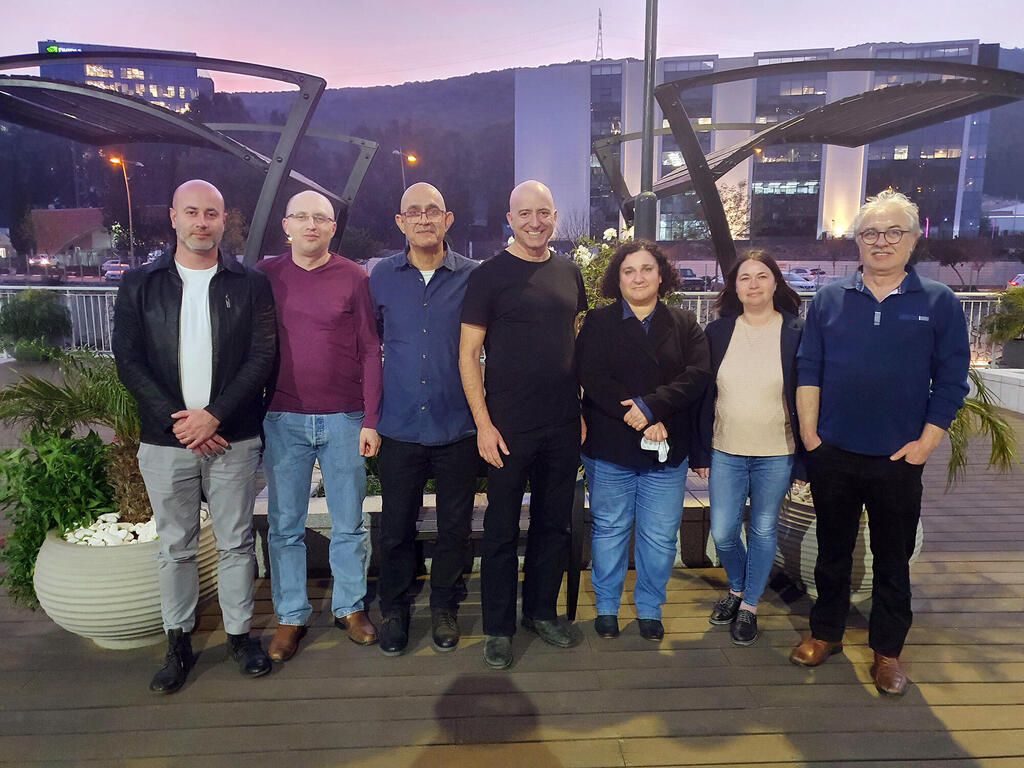 As for the name? The word "Ayecka" comes from a verse in the Bible, when God questioned where Adam was after he ate from the Tree of Knowledge in the Garden of Eden. The word literally translates to "where are you?" The company's original design was to create a personal locator device for backpackers, which can communicate with rescue authorities over satellite in rural areas. But that still resonates with its current mission. So what exactly is Ayecka's goal? Barda answers: "To provide our IoT solutions everywhere."