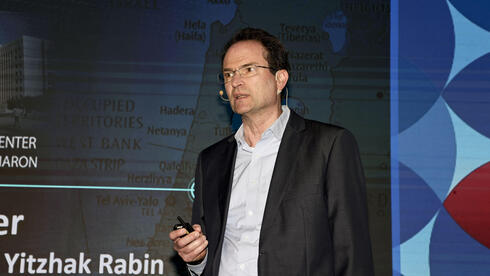 Mind the Tech London 2023

Israeli startup is aiming to transform how cardiovascular disease is diagnosed and treated
CathWorks co-founder Professor Ran Kornowski, who also serves as the Director of the Cardiology Division at Beilinson Hospital, spoke about his startup's innovation at the Mind the Tech conference in London
CathWorks co-founder Professor Ran Kornowski, who also serves as the Director of the Cardiology Division at Beilinson Hospital, spoke at the Mind the Tech conference in London this week about how the startup is aiming to transform the way cardiovascular disease is diagnosed and treated.
Calcalist's annual Mind the Tech London conference focused this year on the changes experienced by the high-tech sector over the past year. The conference assessed how the shakeup in the markets affected the high-tech economy, reviewed the next trends in the world of technology, as well as which sectors took a leap forward and those that received an opportunity to reassess their course.
You can watch Kornowski's full remarks in the video above.