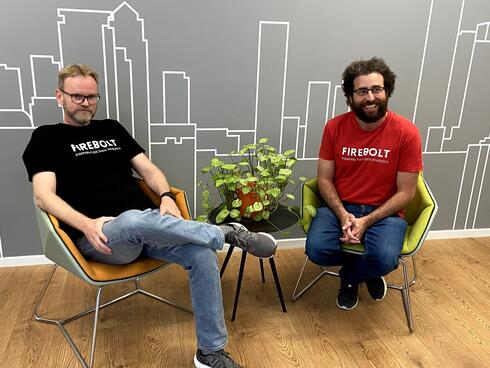 Exclusive

Cloud data unicorn Firebolt fires dozens of employees
The Israeli company raised $100 million at a $1.4 billion valuation earlier this year
Cloud data warehouse startup Firebolt, which raised $100 million at a $1.4 billion valuation earlier this year, is laying off dozens of employees. The company confirmed to Calcalist that it was parting ways with part of its staff, but didn't disclose how many.
Firebolt, which has raised $269 million to date, employs over 200 people in more than 20 countries.
"The global economic situation requires us to react to the new market conditions," Firebolt CEO Eldad Farkash told Calcalist. "Even though we are in an excellent position with over $200 million in our account, we are also affected by the slowdown in the market and have therefore decided to cut back certain parts of the company. We plan to continue and invest significantly in product, engineering, and field teams in order to continue to support and build the cloud data warehouse developers love."
Firebolt was founded in 2018 by Eldad Farkash (CEO) and Saar Bitner (COO), who also worked together at business intelligence unicorn Sisense, of which Farkash was one of the co-founders. Firebolt raised a $37 million Series A in December 2020, and a $127 million Series B in June of last year. Alkeon Capital led its Series C earlier this year, with other participants in the round including Sozo Ventures, Glynn Capital, and existing investors Zeev Ventures, Angular Ventures, Dawn Capital, Bessemer Venture Partners, K5 Global and TLV Partners.
Firebolt's data warehousing solution tackles the biggest challenges of the global cloud analytics market by developing a cloud data warehouse that delivers sub-second analytic experiences at scale. Firebolt's technology allows companies to analyze much larger volumes of data than previously possible.