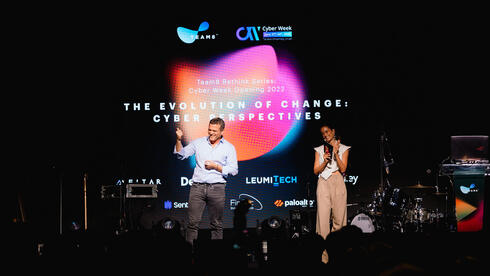 "Quantum computing will revolutionize every large industry"
Nir Minerbi, Co-founder and CEO of Classiq, was speaking during an event organized by Team8 to kick off Cyber Week
Israeli Team8 venture group officially opened this year's Cyber Week with an event that took place in Tel Aviv on Sunday. The event, which included international guests and cybersecurity professionals, showcased the country and the industry as a powerhouse in relation to Startup Nation.
Opening remarks were made by Niv Sultan, star of Apple TV's 'Tehran', who also moderated the event. She then welcomed Gili Drob-Heinstein, Executive Director at the Blavatnik Interdisciplinary Cyber Research Center (ICRC) at Tel Aviv University, and Nadav Zafrir, Co-founder of Team8 and Managing Partner of Team8 Platform to the stage.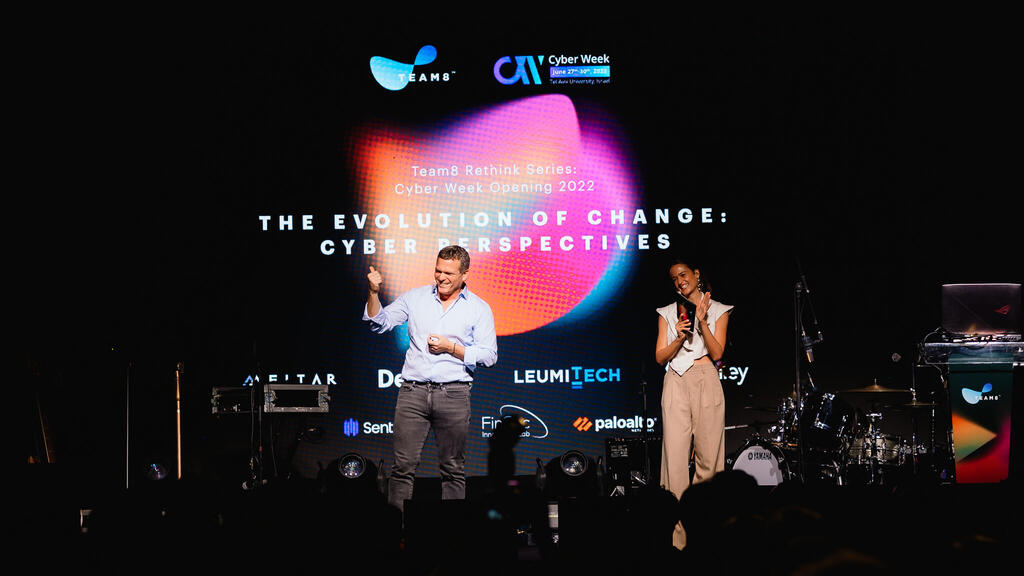 "I would like to thank the 100 CSOs who came to stay with us," Zafrir said on stage. Guests from around the world had flown into Israel and spent time connecting with one another ahead of the official start of Cyber Week on Monday. Team8 was also celebrating its 8th year as a VC, highlighting the work it has done in the cybersecurity arena.
The stage was then filled with Admiral Mike Rogers and Nir Minerbi, Co-founder and CEO of Classiq, who together discussed 'The Quantum Opportunity' in computing. "Classical computers are great, but for some of the most complex challenges humanity is facing, they are not suitable," said Minerbi. "Quantum computing will revolutionize every large industry."
Classiq develops software for quantum algorithms. Founded in 2020, it has raised a total of $51 million and is funded by Team8 among other VC players in the space. Admiral Mike Rogers is the Former Director of American agency the NSA and is an Operating Partner at Team8.
"We are in a race," Rogers told the large crowd. "This is a technology believed to have advantages for our daily lives and national security. I told both presidents I worked under why they should invest billions into quantum," citing the ability to look at multiple qubits simultaneously thus speeding up the ability to process information. According to Rogers, governments have already publicly announced $29 billion of funding to help develop quantum computing.
Final remarks were made by Renee Wynn, former CIO at NASA, who discussed the potential of cyber in space. "Space may be the final frontier, and if we do not do anything else than what we are doing now, it will be chaos 100 miles above your head," she warned. On stage, she spoke to the audience about the threats in space and how satellites could be hijacked for nefarious reasons.
"Cybersecurity and satellites are so important," she concluded. "Let's bring the space teams together with the cybersecurity teams and help save lives."
After the remarks, the stage was then transformed to host the evening's entertainment. Israeli-American puppet band Red Band performed a variety of songs and was then joined by Marina Maximilian, an Israeli singer-songwriter and actress, who shared the stage with the colorful puppets.
The event was sponsored by Meitar, Delloitte, LeumiTech, Valley, Palo Alto, FinSec Innovation Lab, and SentinelOne. It marked the beginning of Cyber Week, a three-day conference hosted by Tel Aviv University that will welcome a variety of cybersecurity professionals for workshops, networking opportunities, and panel discussions. It is understood that this year will have 9,000 attendees, 400 speakers, and host people from 80 different countries.