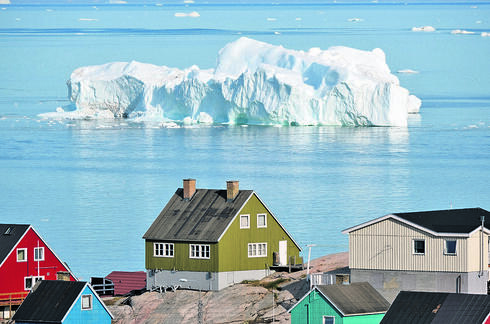 Israeli startup raises $10 million for CO2 capture solution
RepAir Carbon has attracted investments from the likes of Shell and Equinor for its Direct Air Capture technology to remove CO2
RepAir Carbon Capture, which has developed an energy-efficient and scalable CO2 capture solution, announced on Tuesday that it raised a $10 million Series A round. The round was led by climate-first firm Extantia Capital with Equinor Ventures, Shell Ventures, and Zero Carbon Capital also participating.
The company has developed a Direct Air Capture (DAC) technology that it says requires 70% less energy than the industry average because it operates at ambient temperature and is designed to run solely on renewable energy sources. The solution is also built using multiple cell stacks, which makes it modular, easily scalable, and affordable.
According to the company, its electrochemical DAC can reduce the cost of capturing the CO2 to $70 per ton, making it potentially the most cost-effective solution at scale.
"Direct Air Capture technologies are a trillion-dollar market opportunity by 2050; however, to unlock that potential, solutions must be energy efficient, cost-effective, and scalable," said Amir Shiner, CEO and Co-Founder of RepAir Carbon Capture. "RepAir is one of the very few solutions to be able to overcome those hurdles, and doing so may make it not only a leader in the space but also a key component of going green globally. This investment round, from some of the leading names driving the climate tech revolution, is a testament to our capabilities and the enormous business potential and good they can achieve."