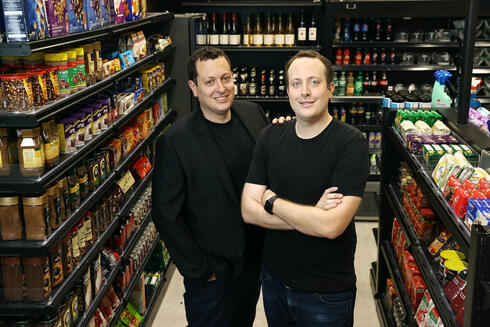 Top 50 Startups List

Trigo is competing with Amazon, and giving it a run for its money
The Israeli startup transforms existing supermarkets and grocers into fully autonomous, digital stores, allowing retailers across the world to challenge Amazon
Michael Gabay, CEO and co-founder of Trigo, knows that 2022 is going to be his company's big breakthrough year. "We have contracts for hundreds of stores in Europe and the U.S. and we will set up 30 such stores for leading brands just this year." Gabay wouldn't address his company's activity in Israel, but Calcalist has learned that Shufersal will soon be using Trigo's technology to establish a frictionless checkout store.
There are very few Israeli companies that not only competed with Amazon, but actually beat it at its own game. Trigo is probably the only one that actually also has significant advantages over the tech behemoth. The arena in which the two compete is frictionless checkout supermarkets which allow customers to shop without having to stop at a checkout. Trigo transforms existing supermarkets and grocers into fully autonomous, digital stores. Shoppers use an app to scan a QR code as they enter, and then are free to pick up items and leave without having to pay at a checkout.
Gabay is well aware of Amazon's power, but believes that its presence in the market also attracts huge interest that ultimately results in demand. "They may be competitors, but the fact that they are opening dozens of such stores means that other retail giants in Europe and the U.S. want to also have a part in this," Gabay explained.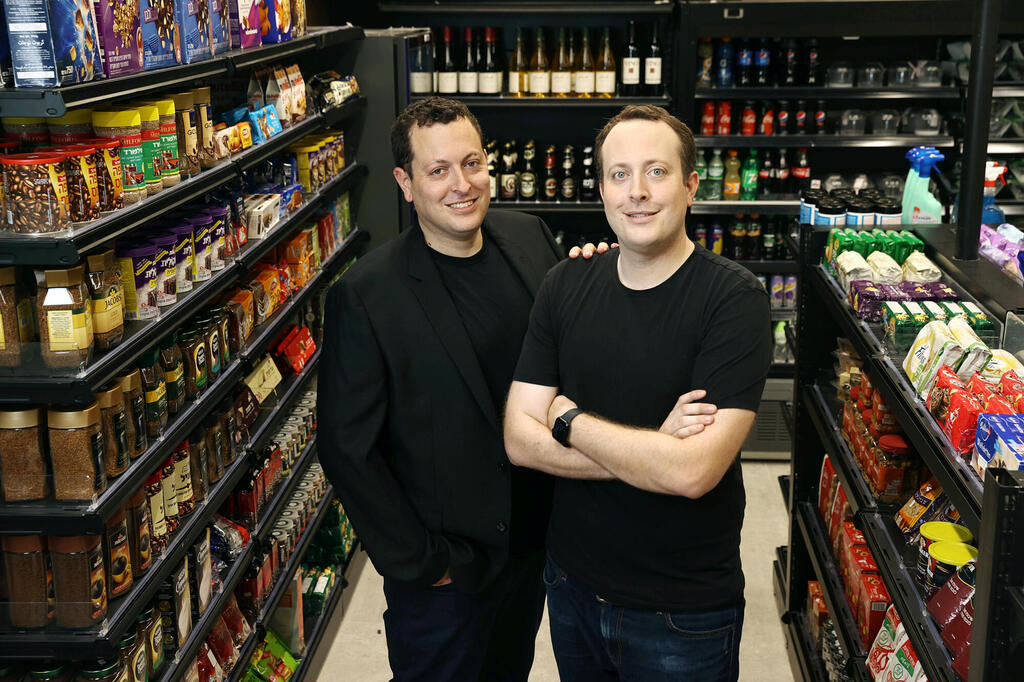 Trigo was founded in 2018 by brothers Michael (CEO) and Daniel (CTO) Gabay. According to the company, Amazon has opened 70 frictionless checkout stores to date and as it opens more its competitors are also searching for similar solutions. This is also where one of Trigo's most significant advantages is realized. "We are the only company in the world which can convert existing stores into autonomous stores. All of the stores opened by Amazon were set up from scratch. On the other hand, all of the stores we will open this year were converted from existing stores," Gabay explained.
Amazon offers its technology to other retailers, but they tend to be less comfortable cooperating with a competitor, making Trigo a more natural choice. Trigo's frictionless checkout is the company's first product, but it is aiming to add additional services that could threaten many companies active in the retail sector, including inventory management, analytics and advertising. These services that are currently provided to retailers by a large number of companies will be offered by Trigo within a year, including inventory management similar to the solution provided by Israeli unicorn Trax.
Trigo has raised $104 million to date and is expected to embark on a significant funding round later this year that could see it reach unicorn status. As part of its global expansion, the company is expected to grow in the Asia-Pacific region, including in countries like Australia, Thailand, Japan and more. According to Gabay, the company is also looking into entering the UAE, Bahrain and other Arab countries. Trigo currently employs 180 people and is set to reach 230 by the end of the year and 300 the following year.
Trigo's first store opened right next to the headquarters of British retail giant Tesco in September 2020, with its first main street store opening in November 2021. A month later it opened stores for Germany's REWE, Aldi NORD and Netto, owned by The EDEKA Group.
Trigo is set to open dozens of additional stores by the end of 2022 and has contracts to set up hundreds of new frictionless stores in the coming years.
Trigo announced in January that it had reached an agreement with Wakefern Food Corp., the largest retailer-owned cooperative in the U.S., to pilot an autonomous supermarket making use of Trigo's AI-based frictionless checkout technology. Wakefern, the logistics, distribution and merchandising arm for ShopRite stores, is comprised of nearly 50 member companies that independently own and operate close to 360 retail supermarkets under the ShopRite, Price Rite Marketplace, The Fresh Grocer, Dearborn Market, Gourmet Garage and Fairway Market banners.