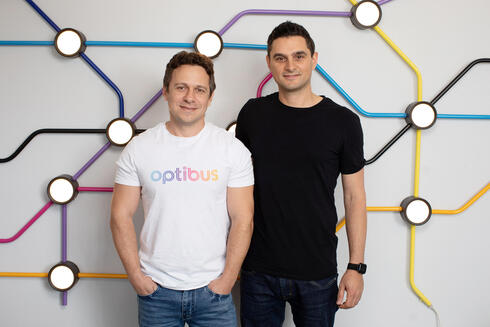 Top 50 Startups List

The 50 most promising Israeli startups - 2022
The high-tech market has cooled off, so in this year's list of the 50 most promising Israeli startups we placed a special focus not only on growth and innovative ideas, but also on business models, actual revenue and the ability to realize potential
Over $25 billion was raised by Israeli startups in 2021, an almost unimaginable magnitude of investments. Just three years earlier in 2018, investments reached $6.5 billion in what was at the time considered to be a record year. The incredible influx of funds into local high-tech correlated with the dramatic entrance of venture capital giants like Insight Partners, Tiger Global and SoftBank and resulted in dozens of new Israeli unicorns (companies valued at over $1 billion) in 2021.
Last year's list included numerous excellent companies, but also young companies that had only been around for 2-3 years, had annual revenue of several millions at best but had already raised hundreds of millions at ludicrous valuations. Companies that had only just been founded raised tens of millions in Seed funding rounds, while others rented out entire buildings as office space in order to display their strength. The competition for employees became so extreme that companies spent massively on billboard advertising and grandiose parties abroad. It seemed as if the traditional approach of the local market, one which believes in frugality, modesty and an ability to quickly build a sustainable business model was no longer relevant. Everyone knew that the funding paradise couldn't last forever, yet Israeli high-tech was still euphoric.
This resulted, among other things, in a mental chasm between the industry and Israeli society. While in the past success stories of local tech companies were immediately adopted as a success for the entire country, for example with M-Systems, Check Point, Waze and Mobileye, today's success stories also angered some sections of the public who feel that they aren't benefiting from the good times. There's no doubt that tech's success generated huge sums in taxes and brought billions of dollars into the economy, strengthening the dollar and limiting the effects of the Covid-19 crisis on Israel. However, the public instead focused on the huge salaries being paid to tech employees, the chef restaurants opening at their office complexes, the luxurious parties and the rise in the cost of living supported by the cheap money. One of the indications of this sentiment could be seen in the public objection to any government benefit provided to the tech sector, even if it made complete sense.
This year got off to a far more pessimistic start, initially showcased in the continuous drop in the valuations of public tech companies, the cooling of the IPO market and the near disappearance of the SPAC trend. If in 2021 companies boasted about being valued higher than Check Point, now they are valued exactly as a young startup which is only being kept alive by its huge cash reserve should be. Most of the companies that went public over the past two years are currently being traded at about half their original value, with entrepreneurs who were on course to go public discovering that investors are far less keen to get involved, forcing them to cut their company valuations. Additionally, share options lost their luster as a tool to attract employees.
This relative winter also arrived in the private market, with quite a few startups struggling to raise funds, the valuation they are aiming for becoming debatable, and those who have cash in the coffers choosing to avoid additional rounds until the sentiment changes. Companies which postponed their funding rounds to 2022 discovered that investors are suddenly insisting on strange requests like significant revenue and a timeline to reach profitability, which combined together provide proof of a business model.
There is of course no need to eulogize local tech, with massive sums still flowing into the industry, in particular in popular sectors like cybersecurity and fintech. But the coming year, with a backdrop of a global recession and struggling stock markets, will be a testing year for Israeli startups. Are they crisis resistant and did they prepare for tougher times, or will they have to initiate cutbacks and in some cases even shut down.
That is why when we put together Calcalist's list of Israel's 50 most promising startups we assessed not only if the growth is impressive and the idea is brilliant, but also, and mainly, do these companies have a sustainable business model. We looked, and found, companies that aren't relient just on the money of investors and technological hype, but are capable already today, or in the near future, to sustain themselves on real revenue. We verified that they are active in a market in which they have an advantage, but that they are also at a business stage which will allow them to realize this advantage and not collapse beforehand. The final list is an optimistic one and includes 50 excellent companies that we believe will continue to flourish in a big way, even if they might encounter some struggles in the near future.
Sector:
Public transportation
Year founded:
2014 •
Founders:
Amos Haggiag and Eitan Yanovsky.
Employees:
310 •
Funding:
$170 million from Bessemer Venture Partners, Insight Partners, Verizon Ventures, Pitango, Alibaba, Sir Ronald Cohen, and New Era Capital Partners.
Optibus is bringing public transportation into the 21st century
This is not another of those stories of two guys who served in one of the IDF's technology units and had an idea for a startup. Amos Haggiag and Eitan Yanovsky didn't serve in Unit 8200 and didn't know each other before coincidentally meeting while studying computer science and math at Ben Gurion University. Even after they met and started working together on something reminiscent of a startup during the first year of their studies, they almost gave up on the idea and each started careers as employees at other companies. They still occasionally met to talk and discuss the idea, but it was more of an intellectual challenge, a sort of unsolvable math problem, which both of them as fans of riddles from childhood, were trying to crack for years. It was only almost a decade later that they felt they were close to the solution and made the difficult decision to leave their cozy jobs and founded Optibus, which solves the problem of managing and planning mass transportation, a significant pain point, albeit not technological in its essence.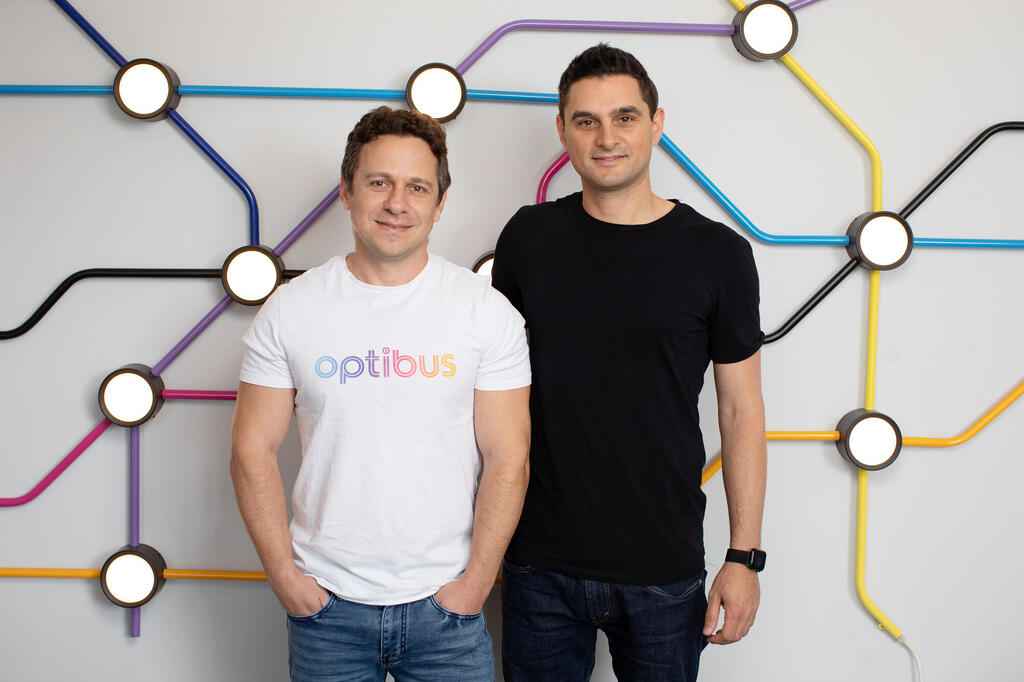 All of these problems, and a few others, are solved by the software that was ultimately developed by Amos Haggiag, who serves as CEO of the company, and Eitan Yanovsky, the CTO. The platform is already operational in over 1,000 cities and generates revenue of tens of millions of dollars a year, a sum that has doubled itself over the past two years. Optibus clients pay an annual subscription for the software, the price of which is determined according to the number of vehicles they are managing. Contracts are usually signed for periods of between 3-5 years.
In an interview with Calcalist
, Haggiag explained how what started off as an intellectual challenge is now aiming to revolutionize public transport across the world.
Year founded:
2018
•
Founders:
Michael Gabay (CEO), Daniel Gabay (CTO)
•
Employees:
180, 160 of them in Israel
•
Funding:
$104 million from 83North, Vertex Ventures, Morrag Investments, Red Dot Capital Partners, Hetz Ventures, Tesco, REWE, Viola.
Trigo is competing with Amazon, and giving it a run for its money
Michael Gabay, CEO and co-founder of Trigo, knows that 2022 is going to be his company's big breakthrough year. "We have contracts for hundreds of stores in Europe and the U.S. and we will set up 30 such stores for leading brands just this year." Gabay wouldn't address his company's activity in Israel, but Calcalist has learned that Shufersal will soon be using Trigo's technology to establish a frictionless checkout store.
There are very few Israeli companies that not only competed with Amazon, but actually beat it at its own game. Trigo is probably the only one that actually also has significant advantages over the tech behemoth. The arena in which the two compete is frictionless checkout supermarkets which allow customers to shop without having to stop at a checkout. Trigo transforms existing supermarkets and grocers into fully autonomous, digital stores. Shoppers use an app to scan a QR code as they enter, and then are free to pick up items and leave without having to pay at a checkout.
Gabay is well aware of Amazon's power, but in
an interview to Calcalist
explains why its presence in the market also attracts huge interest that ultimately results in demand. "They may be competitors, but the fact that they are opening dozens of such stores means that other retail giants in Europe and the U.S. want to also have a part in this," Gabay explained.
Sector:
Computing systems for the space industry
Year of founding:
2004
•
Founders:
Prof. Ran Ginosar (President), Tuvia Liran, Dov Alon
•
Employees:
60
•
Funding:
$17.5 million from StageOne Ventures, Deep Insight, WorldQuant Ventures, UMC Capital, Grove Ventures
Even space isn't the limit for Ramon.Space
Ramon.Space is one of the few companies targeting the commercial aspect of space and as such it is quite clear that it will either be a huge success or crash back down to earth. Watching Israeli tourist astronaut Eytan Stibbe at the international space station and the short journeys to space taken recently by the likes of Jeff Bezos and Richard Branson give plenty of reason for optimism.
CEO Avi Shabtai doesn't come from a space background and isn't even one of the company's founders. He joined two years ago when Ramon.Space essentially reinvented itself. The company's story began back in 2002 when the Ministry of Defense decided out of strategic considerations to encourage the development of Israeli hardware for the Israeli space program. Prof. Ran Ginosar of the Technion-Israel Institute of Technology, a notable expert in the field of semiconductors, was chosen for the mission.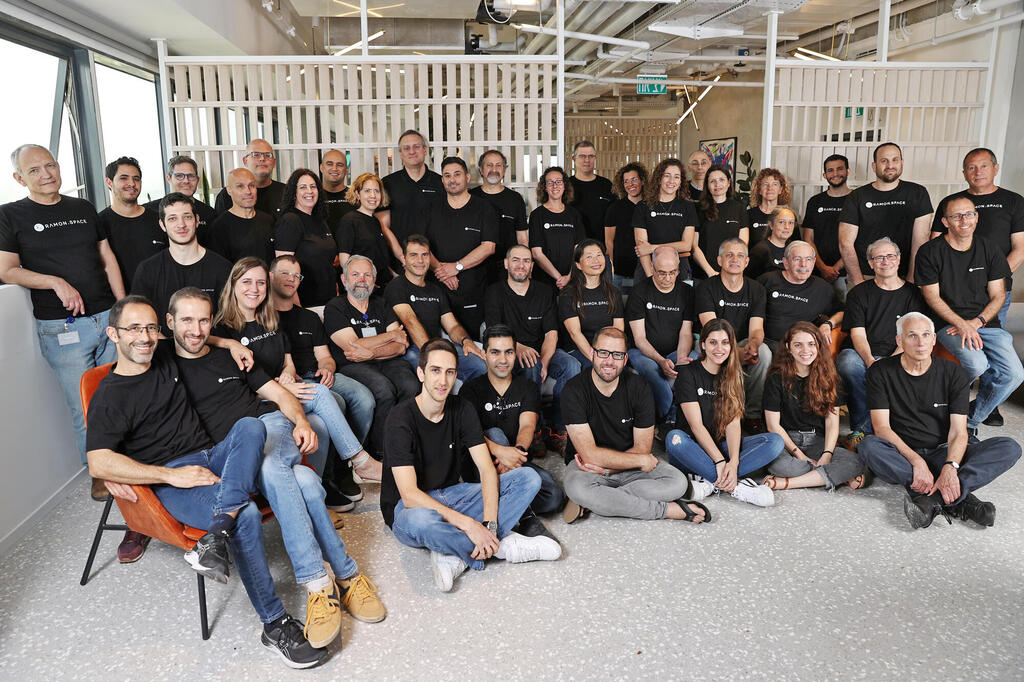 While this task may sound simple, it is complex to such an extent that Ramon.Space has become one of the world leaders in its field. Even though the space sector is perceived as being a computing powerhouse, in practice, spacecrafts don't actually include computers, at least not ones with processors that enable complex calculations. The reason for this is that radiation in space disrupts the activity of electronic components which simply stop operating. The mission Ginosar undertook 20 years ago was to solve this problem and develop a computer that could also operate in space. Until now, anything requiring advanced computing was done on earth, with only the outcomes being communicated to space. In addition, spaceships and satellites only collect data while in space and conduct hardly any calculations.
In an interview with Calcalist
, Shabtai didn't shy away from Ramon.Space's lofty goals. "It is clear to us that regardless of what people might want to do in space, they will need computer infrastructure of the type we develop."
Sector:
HR-Tech •
Year of founding:
2015 •
Founders:
Amir Nehemia, Lirit Shmueli, Hadar Shmueli, Matan Elmalam •
Employees:
200 •
Funding:
$160 million from Tiger Global, Insight Partners. Qumra Capital, O.G. Tech, Stripes, and the founders of Wix.
A high-tech solution for the low-tech world
Connecteam is one of the big growth stories of the year. At the beginning of 2021 it employed less than 30 workers and now it already employs 200, with a plan to recruit another 300 in the coming year. The meteoric increase in manpower is intended to support the company's equally rapid growth rate. Last year it increased its revenues by 350%, making it one of the companies with the highest income on the list. It also seems to be its most serious candidate to reach $100 million in annual revenue and go public. Last March it completed its most recent round of fundraising, $120 million, and could have already received the coveted title of unicorn. It instead chose to go for a more "modest" valuation of $800 million, both to focus on better quality investors and to enable higher potential for the employees who will join the company soon.
The growth of Connecteam and its potential lies in the strengthening of the global labor market and the demand for workers. The company has developed an in-house communication platform that is primarily intended for companies whose many employees are spread over extensive geographical areas or do not have corporate mailboxes (which characterizes, surprisingly, about 70% of employees today). Connecteam's platform encompasses all the interaction points with the employees: from the process of bringing the employee into the organization and absorbing them to monitoring shifts, days off and managing tasks. The high-tech solution that Connecteam has developed appeals to the low-tech market: it establishes a kind of office and quick and simple Slack within organizations which are sometimes a bit outdated. Connecteam recently added a fintech element to the system, which allows small amounts of money to be transferred to the employee, as well as a feature of "Connecteam Coins" that allows employees to be rewarded with "coins" that can be converted into gift cards.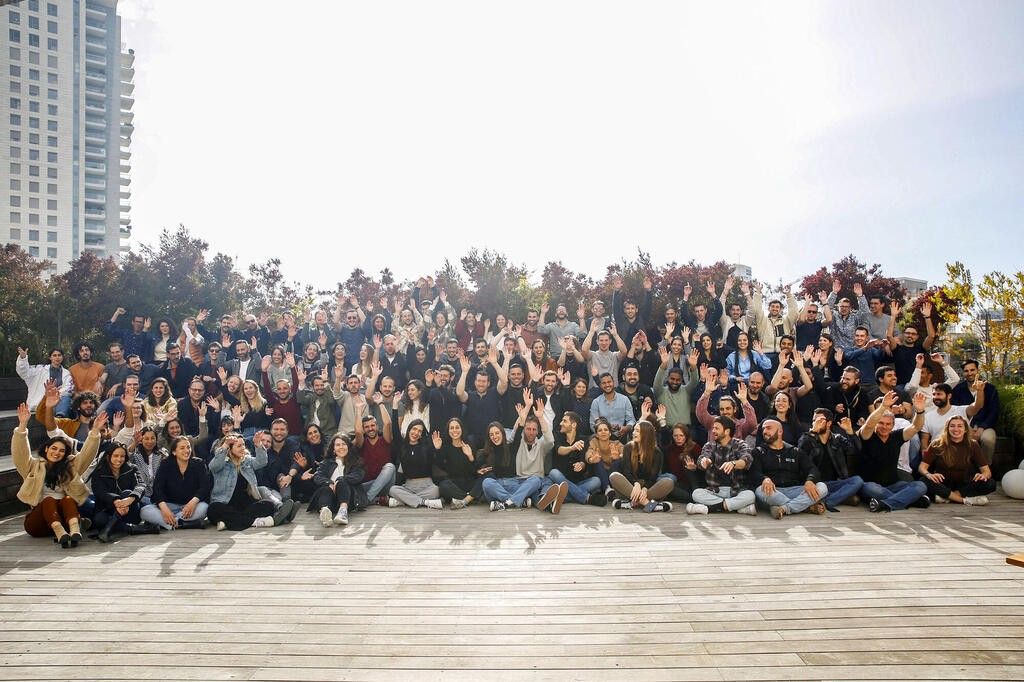 Today, Connecteam already has half a million users in 20,000 companies. Unlike most of the companies on the list, it is also successful in the local market (with clients including Isrotel, Tnuva, Sodastream, Fox, Mekorot and Yes). In Israel that the state of communication with employees is relatively advanced. Abroad, however, communication is more complex. Most small and medium-sized companies abroad do not have an internal solution and here is where there is a big opportunity for the Israeli company. Connecteam's largest customer employs 30,000 people.
The fact that Connecteam's investors include some of Wix's founders is not surprising: the mode of growth and annuity are very reminiscent of Wix at its beginnings and of the monday.com (which was also born in the corridors of Wix) of today. And as Wix and its competitors have educated the market that every business needs a website that is simple to set up and easy to operate, Connecteam makes the communication platform with employees a product of obvious need.
Year of founding:
2018 •
Founders:
Gal Goldstein, Zur Tamam. Sahar Azran, Alon Shkedi, Tom Amel, Ilya Agron, and Ehud Rosenberg •
Employees:
About 50, all in Israel •
Funding:
About $22 million from the VGames VC fund and private investors.
They matched three - and became a hit
In the last three years the global gaming industry has entered the mainstream, and the big companies in the field have become household names in homes where video games are an integral part of the leisure activity mix, especially among the younger generations. A similar process also happened in Israel, where the issuance of Playtika put the local industry on the map. Still, one of the largest and most successful gaming companies in Israel remains under the radar, even though it is growing at a dizzying pace and recording revenues of tens of millions of dollars a year. This company is Candivore, and its success rests on one game called Match Masters.
Match Masters, quite simply, is the competitive version of Match-3 games, in which players are required to arrange a game board and create threes of game pieces. This is probably the best-known game mechanics in the world: Candy Crush, the most prominent and well-known of the Match-3 games, reached hundreds of millions of players and helped break the traditional boundaries of gaming. Following the success of Candy Crush, hundreds of imitations have sprung up, which take the same gameplay and wrap it in a different graphics or add a story to it. Candivore took it one step further, turning the familiar game mechanism into a fast-paced, intense, surprising and addictive competition arena: each match at Match Masters pits two contestants, who choose between 20 abilities before the game - the weakest of which are generously distributed to the player and the strongest are more difficult to achieve. The easiest way to achieve the powerful capabilities is, of course, to pay for them, which accounts for most of the company's revenue, alongside a secondary revenue stream from displaying advertisements.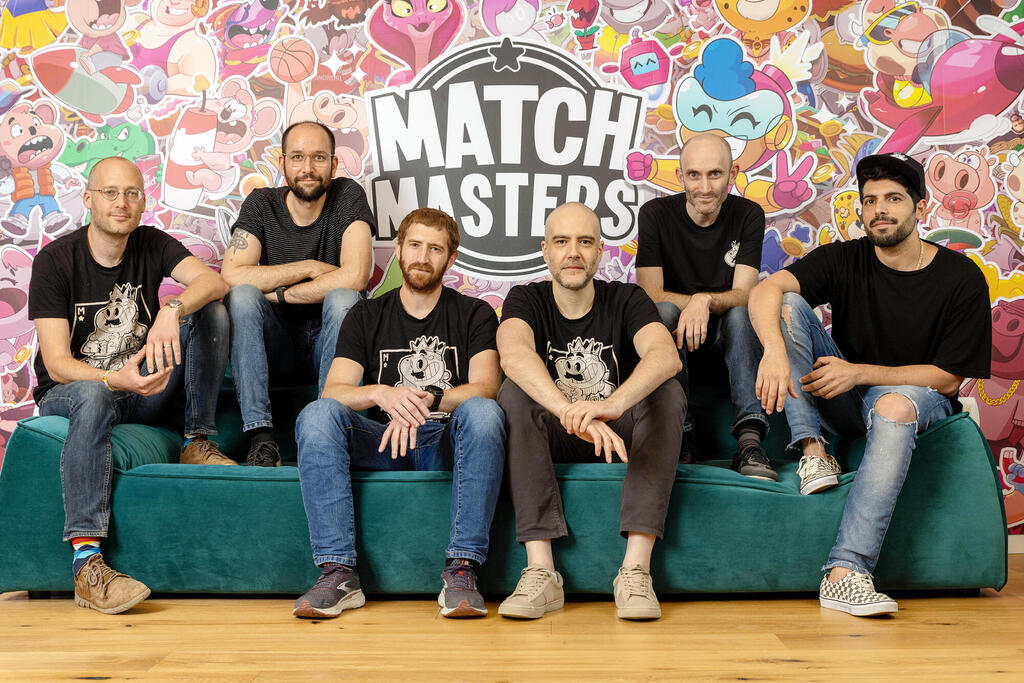 In terms of mobile games, Match Masters has a small to medium player base, of several million players a month, but it generates revenue that usually only comes from much larger games. According to research firm Sensor Tower, Match Masters made $7 million in March 2022. By comparison, the billiard game "8 Ball Pool", one of the most successful mobile games in the world (tens of millions of players a month), recorded revenue of $10 million during that period.
These numbers indicate a huge growth potential: The company makes a lot of money from each user, compared to most of the industry - and Match Masters is still unfamiliar to most mobile players. Now, the company is focusing on aggressive marketing efforts, alongside further game development and improvement. In the coming months, Candivore is planning a huge campaign in the United Kingdom, starring singer Robbie Williams - shortly after the company finished a similar campaign in Germany with the legendary tennis player Boris Becker (in Israel, by the way, the company hired the services of popular TV show host Ido Rosenblum).
And of course, the success also leads to imitations: In the last year alone, about 10 games have appeared in the app stores, copying the unique Match Masters formula. On the other hand, Candivore's success has also attracted the attention of some of the industry's giants, and as of today the company has already refused two takeover bids from major competitors. The company is now planning its next step, and is starting to again march forward on the long road to creating a hit on a global scale.
Year of founding:
2018 •
Founders:
Noam Schwartz, Iftach Orr, Alon Porat, Eyal Dykan •
Employees:
280 •
Funding:
$100 million from Grove Ventures, CRV, Norwest Venture Partners, Highland Europe.
Enabling social networks to effectively monitor the conversation
In its early years, ActiveFence was different from a regular cyber company in every way possible. Its offices were in Binyamina and it did not raise money from outside investors because its activities generated a positive cash flow from almost the first day. In fact, ActiveFence does not even like being defined as a cyber company, as such companies often protect other companies, while ActiveFence protects users. The technology developed by the Israeli company protects billions of users on online platforms from misinformation, child abuse, hate speech, fraud and other harmful online content. The technology is taking a proactive approach to locating and taking action against offensive content and malicious online activities.
The idea behind the company was hatched in the mind of Noam Schwartz, who now serves as CEO, since 2015 when he was accidentally exposed, while sitting in the hospital ward for premature babies with his baby daughter, to pedophile content in a seemingly innocent folder in Dropbox. Later came the fake news era with the election of Donald Trump as President of the United States. At the time, Schwartz lived not far from Trump Towers in New York.
ActiveFence's platform is intended for any company that has content produced by its users, and therefore many of the social networks and instant messaging companies work with the Israeli startup. The solution is based on data built by a group of researchers working for the company, including data scientists and counter-terrorism experts. The idea is to locate content of human trafficking, child exploitation, terrorism or fake news within seconds of their launch, even before any of the users have time to mark them as inappropriate.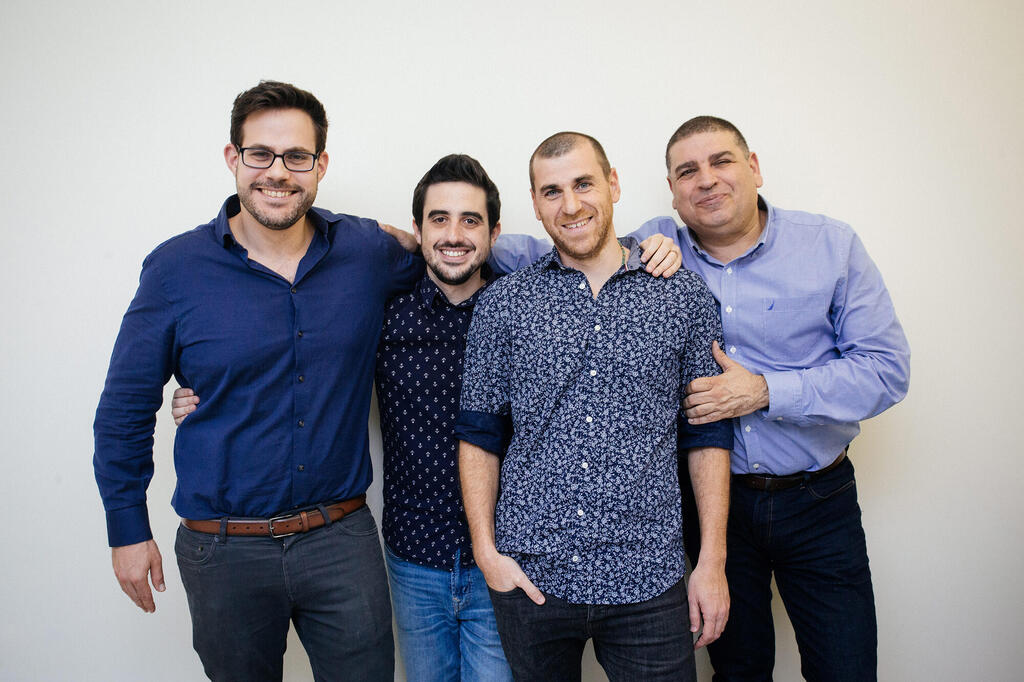 ActiveFence sold and maintained profitability almost from the day it launched its product. Initially, the business model was based on "data as a service". ActiveFence sent its customers problematic findings, and at the same time the customer sent it data that the company returned with marked "danger" points. The company recently released a SaaS system that is priced per user, which significantly increases its revenue as existing customers divert more and more employees to use its system, instead of filtering content manually. Since its inception, ActiveFence has doubled its revenue each year, and the company was valued at more than half a billion dollars in its most recent funding round. In the past year, the company has almost tripled its number of employees, so that by the end of 2022 it will already be approaching 350 employees in about 20 countries.
The potential of ActiveFence grows stronger as the regulation of problematic content becomes more stringent. Western countries today are leading a trend towards restraint and extreme adherence to the distribution of problematic content, and in some cases the punishment can even reach imprisonment, similar to legislation in the field of insider trading.
Sector:
HR-Tech •
Year of founding:
2016 •
Founders:
Ben Reuveni, Amichai Schreiber, Danny Shteinberg •
Employees:
260 •
Funding:
$92 million from Accel, Eight Roads, Intel Capital, Magma Venture Partners, PICO Partners.
Promoting employees as well as projects
In recent years, Israeli high-tech has become increasingly powerful in the field of HR-Tech, technologies for managing personnel in organizations - from recruiting employees, to activating them to empowering them. One of the most prominent companies in the industry is Gloat, which has developed a kind of "internal organizational LinkedIn". The company's system, designed for organizations that employ thousands of employees and more, analyzes the possible career paths for each employee in the organization. The employee enters in their skills, professional knowledge and aspirations, and receives suggestions for advancement and career development: For example, temporary projects in the organization that will perfect their abilities without taking up more than a few hours a week, or a connection to a mentor to help with guidance. In this way, those in charge of placement in the organization can receive data and insights that will make it possible to find out which employees lack professional training, and locate employees in the organization who are suitable for vacancies, instead of recruiting additional or temporary employees. Employees, for their part, are exposed to intra-organizational possibilities they were unfamiliar with and enjoy mobility, in a way that helps the company retain them and prevent them from moving to other companies.
Along with retaining company employees, many companies use the Gloat system to recruit employees for projects and jobs that require immediate staffing. Food giant Unilever, for example, has used the Gloat system to carry out more than 4,000 projects - from developing a new ice cream product in record time to launching a range of hygiene products - requiring more than half a million working hours. Some 60% of these projects included participation of employees from a variety of Unilever business departments and branches around the world.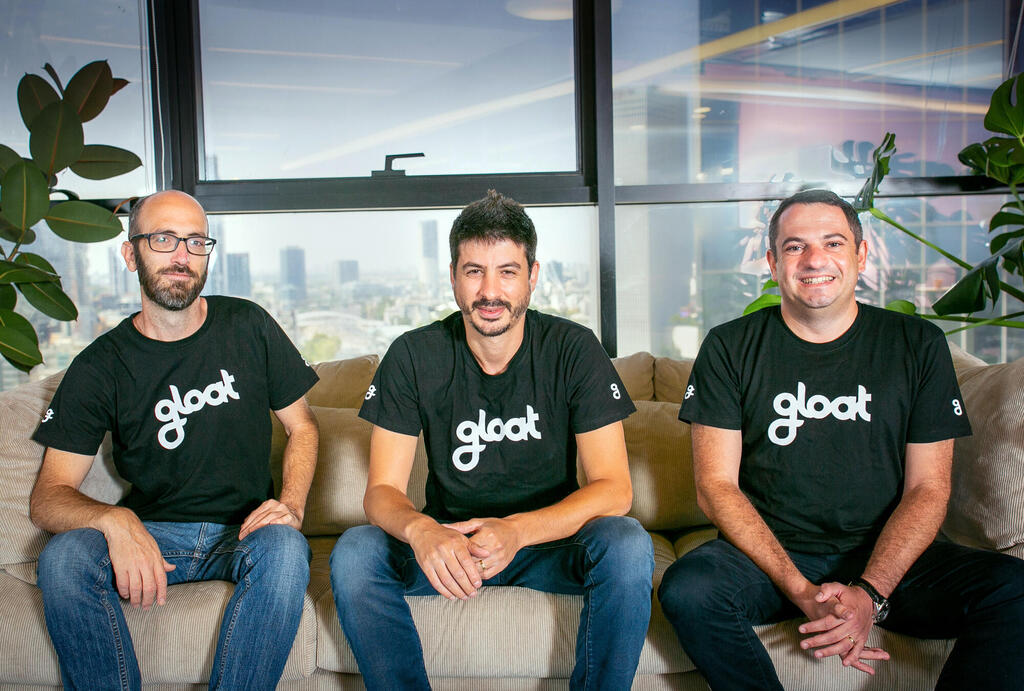 The past year, in which employee mobility and the search for talent have become a key component in the growth of companies, has been very significant for Gloat, whose revenue has grown 2.5 times and reached many tens of millions of dollars. Most of the company's contracts are signed for at least three years, so the revenue it now registers is guaranteed to it for a significant period. Along with Unilever, its customers include food and beverage giants PepsiCo and Nestlé, energy company Schneider Electric, storage giant Seagate, pharmaceutical company Novartis, leading banking service company HSBC, insurance giant MetLife, and ABInBev, one of the world's largest beer producers and distributors.
The company, which was founded in 2015 by Ben Reuveni, Amichai Schreiber and Danny Shteinberg, aims to reach mainly large customers with tens of thousands of employees, and reports that it has already signed 50 such new ones this year. With $92 million raised so far, the company continues to grow its staff, which is expected to reach more than 200 employees in Israel and the United States by the end of the year.
Year of founding:
2016
• Founders:
Ira Belsky, Itzik Elbaz, Eyal Raz, and Assaf Ayalon
• Employees:
320
• Funding:
$103 million raised from Elephant Partners and KKR
Can Artlist compete with Adobe?
Artist is an exceptional company in the local landscape. It was founded in Kibbutz Afikim by four founders who recognized the fundamental change in the world of content, especially digital, and realized that content creators are looking for available, legal and diverse digital content. In the six years since then the company has grown at a very fast pace and expanded the range of content and technologies it offers to creators. Today it offers a subscription-based catalog of digital assets, including a repository of music clips and sound effects for use in video projects, freeing its clients from having to deal with copyright or other legal issues. The company's main customer base is YouTubers, and recently also more and more game creators and podcasts.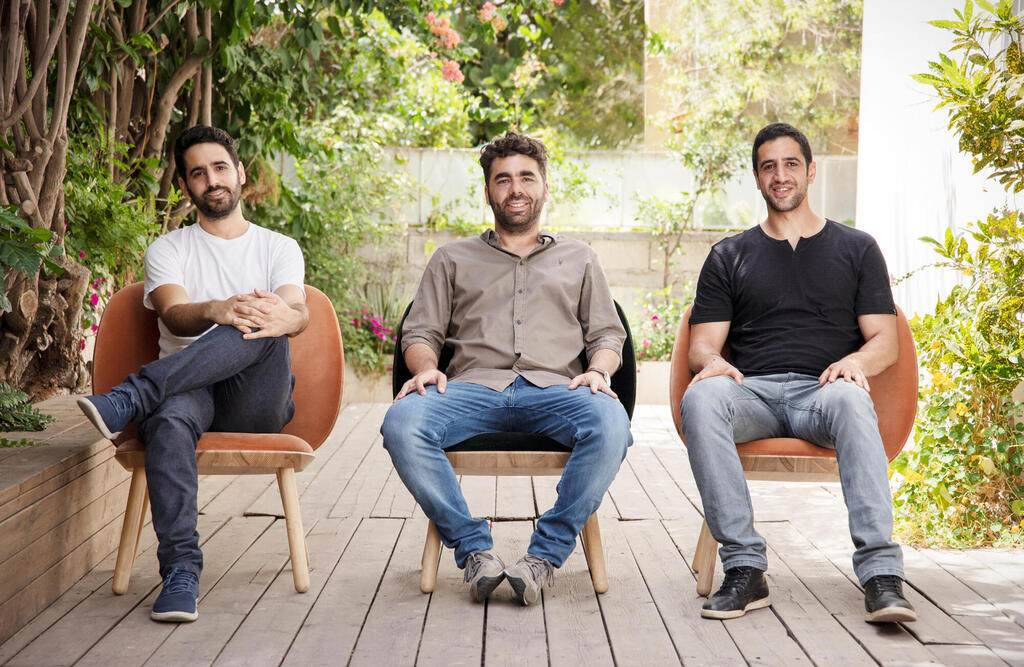 The coronavirus pandemic led to a boom in the activity of digital creators and a 45% growth in Artlist's annual revenue, to the level of tens of millions of dollars. Unlike most Israeli high-tech companies, Artlist has not been quick to raise funds in recent years, but has developed on its own and even made a number of significant acquisitions. In late 2020 it acquired Motion Array, which had an impressive music catalog. In July 2021 it also bought Britain's FXhome, a video and software editing company for content creators - an acquisition that has added a significant technological layer to Artlist, which will allow it to compete with editing and video and music creation companies, such as Adobe. In the coming year, Artlist will also use these capabilities to gain a foothold in places like Facebook's metaverse, and offer content to world creators there.
Year of founding:
2017 •
Founders:
Or Perry, Doron Nir, Gil Hirsch, Reem Sherman •
Employees:
260, 90 of which are in Israel •
Funding:
$120 million from MoreTech, State of Mind Ventures, SoftBank, PayPal, Menorah and Mivtach Shamir.
The company that knows how to make money flow
The creator economy has become a significant element in digital development, as YouTubers and gamers turned their hobbies into businesses. To do this, they needed technological tools that would allow them to monetize their specific hobbies. For example, to incorporate advertisements during game broadcasts, or to redirect to online stores. Enter StreamElements, which develops a platform for producing live video broadcasts. The company offers its customers tools such as alerts, chatbots, online stores, audience management and revenue generation.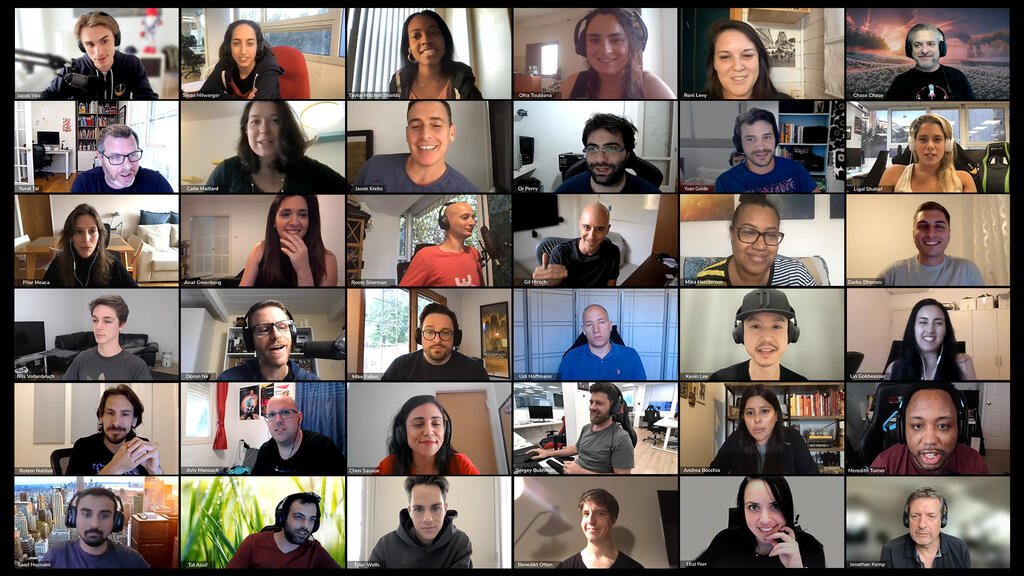 The past year has been an important year of progress for the company. The pandemic has led to increased consumption of digital content, pushing StreamElements to growth of more than 233% and revenue of more than $100 million. Today, more than 1.1 million creators use its services worldwide. According to the company's reports, more than 60% of the top content producers rely on its system for content production, monetization and to connect with their viewers. Last September, this success attracted a $100 million investment led by Vision Fund 2 of Japanese investment giant SoftBank, along with payments giant PayPal and other entities.
Year of founding:
2021 •
Founders:
Ron Gura, Yonatan Bergman •
Employees:
52, in Israel and the U.S. •
Funding:
$43 million from General Catalyst, Aleph VC, Entrée Capital.
A shoulder to cry on, and a form to sign
Ron Gura and Yonatan Bergman are veteran entrepreneurs in the local market. In 2011 they had already sold the The Gifts Project which they established to the American E-commerce giant eBay, and served there in senior positions. Then they continued to work together at WeWork. This background shed a very surprising light on the creation of Empathy in 2021. The company deals with death, loss and bereavement, areas that technology has not yet reached.
Empathy helps people who have experienced loss (at this point, only Americans) to deal with it mentally and administratively. Gura says the idea for the company was born when he had to manage employees who had to deal with the loss of loved ones - not only on a mental level but also, and most importantly, in the face of the need to devote valuable time to financial procedures and tasks. According to the company, in the year and a half after the loss, mourning families in the United States devote more than 500 hours of work to the process, partly because of the great distances in the huge country.
For such mourners, Empathy helps by streamlining processes and assisting with complex legal and financial tasks, such as probate, final tax return for the deceased and estate management - but also through emotional app support and personal assistance provided by experts and supporters. In fact, Empathy is the only company today which offers tools for dealing with loss using accessible technology on the smartphone.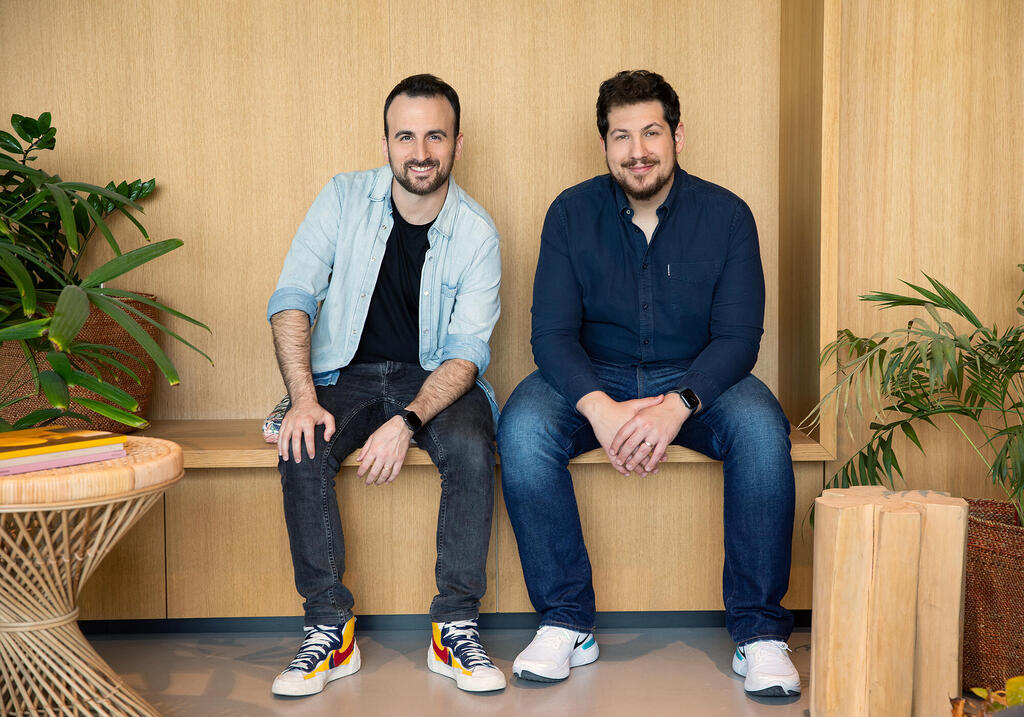 Empathy works with leading companies in a range of industries, including insurance companies, hospice chains (home hospitalization for terminally ill patients) and funeral homes, to expand its operations through strategic partnerships. It recently announced a partnership with the largest life insurance company in the United States, New York Life, to use empathy to expand the services it offers its policyholders from financial assistance to emotional and administrative support.
It was such collaborations that began to bring Empathy the bulk of its commercial success - but this year the company's clientele has also been joined by giant companies that provide the service to their employees as part of their benefits package. Such organizations have realized that Empathy's service saves employees a great deal of heartache, and the loss of work days devoted to bureaucracy.
Sector:
Organizational software •
Year of founding:
2015 •
Founders:
Ofer Feldman, Eyal Feldman •
Employees:
200 •
Funding:
$87 million from Insight Partners, Bloomberg Beta, Hillsven Capital, UpWest, Nextworld Capital, and SignalFire.
One could call Stampli "Tipalti's little sister", the mega-unicorn of Chen Amit and Oren Zeev which was valued at its last funding round at $8.5 billion. Once in a while it happens that the battle over the disruption of a certain field takes place mostly within the Israeli start-up Nation. This was the case with Taboola and Outbrain, which almost merged at some point (and are now traded separately on Wall Street) - and so it is now with the example of Stampli and Tipalti, which together and separately disrupt the world of invoice and vendor payment management. The main difference between them is the starting point: Tipalti set out earlier, as a fintech company that dealt with payments, while Stampli started out five years later, and began in the world of automation and tracking invoicing. In the past their activities complemented each other, but today they compete head to head.
The platform built by Stampli is mainly aimed at the market of medium and small companies, and is designed to enable them to streamline the process of handling invoices and payments to suppliers. It is not just about the operation itself, but about making the whole process structured so that the finance and account people can find out all the details required to make the payment through a sharing platform, without nagging different people in the organization. Stampli's system, like that of its competitors, is very "sticky": Once it is embedded in an organization it is difficult to switch to another system. The result is that its net retention rate is higher than 100%, because after it starts working in a particular organization, the number of its users tends to increase, which allows it to charge the customer higher rates.
In the past year, Stampli has made a leap forward. Adding payment features and adopting the SaaS model has allowed the company to double its number of customers, so that the volume of invoices that has passed through the company in the past year has reached $40 billion in 9 million invoices. To maintain and even accelerate this growth, Stampli is now aggressively expanding when it comes to manpower. If at the end of 2020 it had 88 employees, today there are already 200 and they are still growing. Around 80 of the company's employees work from its offices in Tel Aviv and the rest are scattered abroad, after the company's founders and managers, brothers Eyal and Ofer Feldman, recruited no less than 50 sales people in the past year.
Despite the domestic competition with Tipalti, Stampli's real model is American giant Bill.com, a pioneer in the field that was established in 2006 and issued on Nasdaq in 2019, and who even today, after the fall in technology stocks, has a market cap of $20 billion.
Year of founding:
2016 •
Founders:
Elad Walach, Guy Reiner, Michael Braginsky •
Employees:
300 •
Funding:
$140 million from General Catalyst, Magma Ventures, Square Peg Capital, Microsoft, TLV Partners, Alpha Intelligence Capital, Emerge, and Maor Investments.
Covid-19 made the Aidoc decoding system a medical hit
As with many other technology companies, Aidoc's trajectory can be divided into two periods, before and after the coronavirus. Before the pandemic that paralyzed hospitals, the solution of its founders for the rapid and automatic decipherment of radiology tests using artificial intelligence was considered science fiction. But the paralysis that hospitals experienced in 2020, and the severe shortage of workers created during the pandemic and which remains even with its decline, made Aidoc a hit among hospital administrators.
Like many medical companies, Aidoc took advantage of the period and completed two major funding round designed to support marketing efforts and capitalize on the momentum. In the past year and a half, it has been selling its solutions to more than a thousand hospitals, and the company's platform has already reached the millionth scan line. The company has recently established its position in the American market, where radiologists are not employed by hospitals as in Israel, but by independent mega-groups that perform scans and submit bills to insurance companies. Aidoc already works with the three largest groups of radiologists in the United States.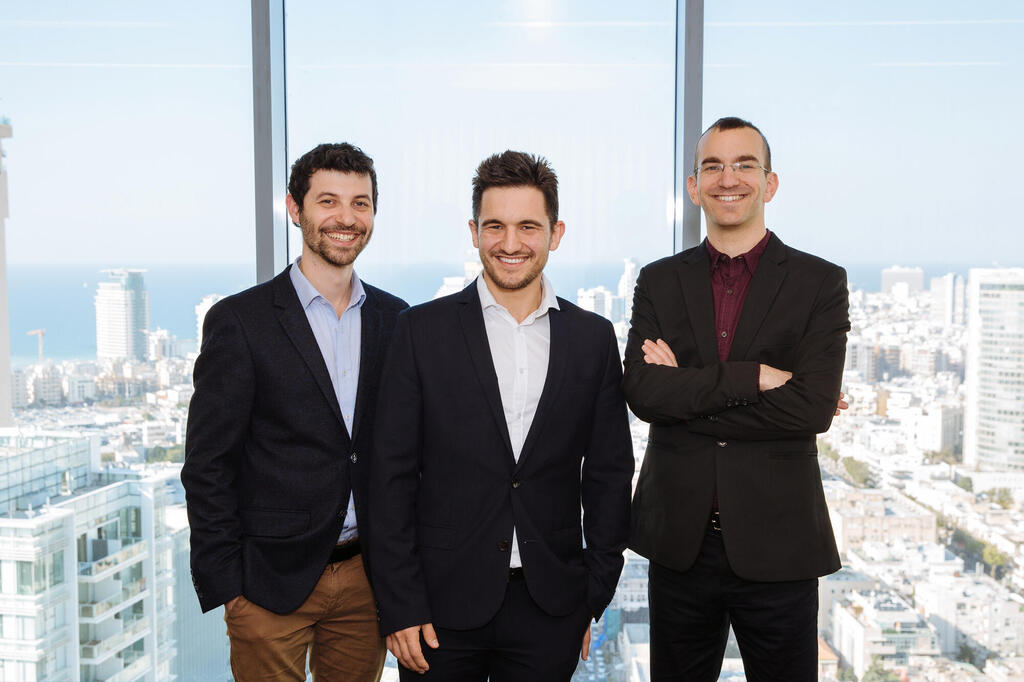 One of the major difficulties in introducing decoding systems through artificial intelligence is finding the right business model and seamless integration into existing hospital systems. Not all companies have succeeded in this. One of the memorable examples is Zebra Medical, an Israeli pioneer in the field, which was sold at a disappointing valuation last year. The solution to this challenge runs on as broad a platform as possible, which other AI systems can also interface with - and this is what Aidoc allows today. The business model is based on an annual SaaS subscription, which charges per module, and receives FDA approval depending on the type of test, such as diagnosing bleeding in the head or pulmonary embolism.
Unlike the Israeli Viz.ai which operates in a similar field, Aidoc has not yet become a unicorn, but if things continue at the current pace it will definitely get there in the coming year.
Year of founding:
2013 •
Founders:
Gal Rimon •
Employees:
150 total, 80 in Israel (Ra'anana), around 50 in the U.S., the rest in other countries worldwide •
Funding:
$66 million from Intel Capital, JVP, Aleph, Citi Ventures, 2B Angels, C4 Ventures, CE Ventures, La Maison Compagnie d'Investissement.
Playing with the employees
Unlike most local companies, Centrical was not founded by a team of young entrepreneurs graduating from an IDF technology unit. Behind the company is one sole entrepreneur, Gal Rimon, who founded the company in 2013 (then called GamEffective) when he concluded that the right way to motivate and connect people to the tasks and goals is by way of gamifying the process. The system developed by Centrical focuses on improving the performance of employees in sales systems and service centers, and accompanies the employee from their first day on the job. It connects to the organization's systems, builds each employee's performance profile against their tasks, analyzes performance gaps and provides the employee with suggestions for improving their performance through focused training that corrects flaws and errors - all in a gamification environment, which provides the employee with incentives and motivation to succeed. At the same time, the system makes the information accessible to managers and proactively recommends how to help the employee and train them for success.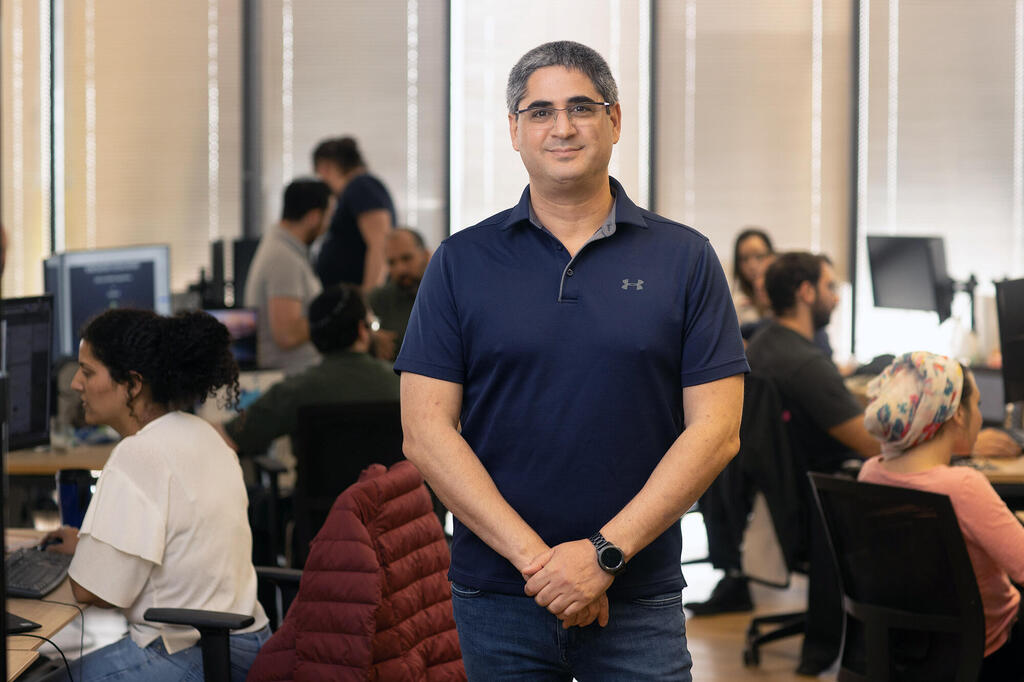 In the past year, Centrical has made a significant leap with a number of leading customers, including British Telecom, Coca-Cola, BMW and Office Depot. During this period, the company doubled its revenues, and it expects similar growth in 2022 as well. The company also focuses its sales efforts outside the United States, enjoying success in South America, and established operations in the UK and Australia.
Year of founding:
2019 •
Founders:
Dr. Yonatan Geifman, Prof. Ran El-Yaniv, Jonathan Elial •
Employees:
200 •
Funding:
$30 million from Insight Partners, Vintage Investment Partners, Fort Ross Ventures, Samsung Next, Square Peg, Emerge, Jube Ventures.
Accelerated artificial intelligence
Deci's name comes from the Latin word decimus, meaning "a tenth". This is the modest goal of the startup company set up by a group of scientists from the Technion: To make artificial intelligence ten times faster, and to do so at a tenth of the usual cost. It is one of the companies with the deepest technological development on the list, a world known as deeptech. Beyond the founders, the company employs a group of professors and PhDs in mathematics and computers.
Deci was founded by Yonatan Geifman, PhD in Computer Science and an expert in AI, and Prof. Ran El-Yaniv, his doctoral supervisor; they were joined by Jonathan Elial, with whom Geifman served in the Air Force. The idea for the company was hatched by Geifman during a period he spent at Google as part of his doctorate, where he encountered inflating costs to the immense dimensions of the computational power required to build artificial intelligence models. To solve this problem and speed up the training process of the models in various fields, Deci has created a development platform Decigned for high-tech companies that want to build a product that uses artificial intelligence. For example, for a company in the field of autonomous vehicles, which has already accumulated or acquired enough data (aka Datagen), Deci's tools will shorten the process of identifying road signs.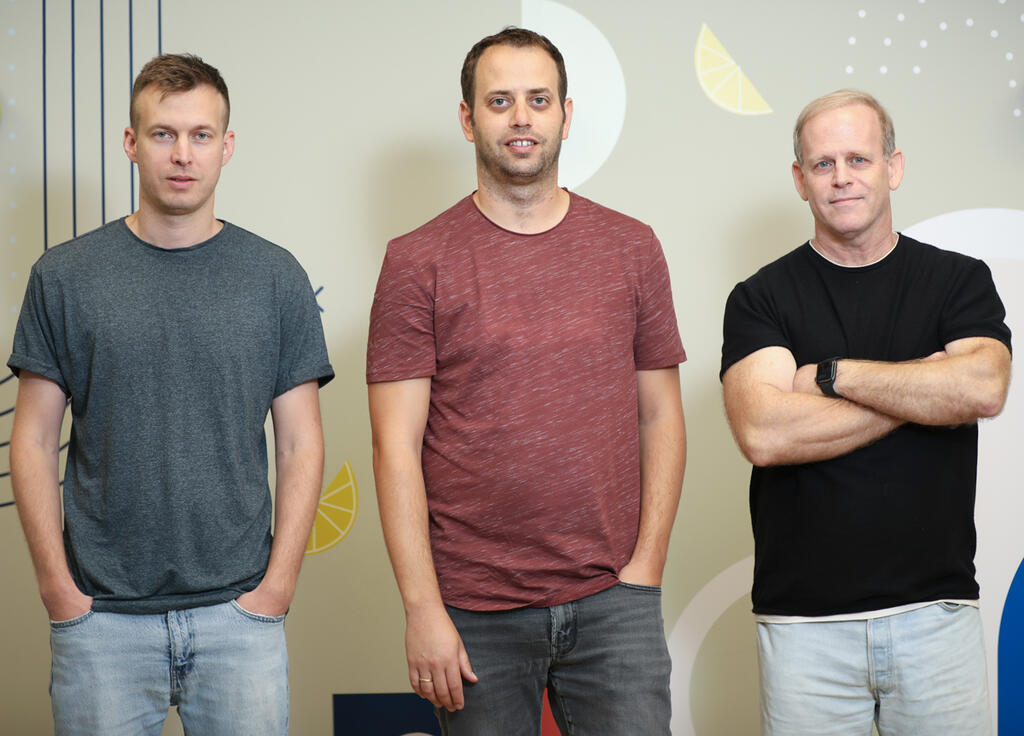 In the past year, Deci has already started recording sales and has built a managerial backbone that includes executives who came from Google, Israel's Trax and also from the IDF's elite 8200 unit. It employs 47 people and expects to double its workforce in the coming year, having completed a $21 million funding round led by Insight Partners at the end of 2021.
Deci is not alone in the market: In the past year, every large investment fund has gambled on a startup in the field. The inflow of capital is proof of the existence of the need for solutions of the kind that Deci is developing, but also signals the tough competition in the industry. Given the similarity between the nature of Deci's activity and business model and that of Israeli startup Granulate, which was recently sold to Intel for more than half a billion dollars, Deci may also be sold at a relatively early stage to major players in the field.
Year of founding:
2018 •
Founders:
Oded Zehavi, Eran Katoni •
Employees:
118 (in Tel Aviv & New York) •
Funding:
$63 million from Tiger Global, Alpha Wave ,TLV Partners, Entreé Capital, Meron Capital.
The past year was not only the year of cyber but also the year of fintech. What started during the Covid-19 pandemic has already become an unstoppable flow. Wherever there is a digital payment transition, startups have stepped in to fill the void. One of these is Mesh Payments, whose founders include Oded Zehavi - who was PayPal's CEO in Israel and understands the world of payments through the eyes of the American payment giant.
Mesh replaces corporate credit cards, over which there is no real-time control or information, with a system that allows CFOs to centralize and manage all company payments in one place. The company provides a complete and simple-to-use solution that enables management of all the company's payment processes - from payment approval to automatically updating payments in the ERP system. In addition, Mesh provides real-time information and tools that help financiers understand each payment and optimize them, which saves the company a great deal of unnecessary expenses. The company provides a complete solution suitable for individual payment types, SaaS payments, travel payment management and a variety of other types of payments.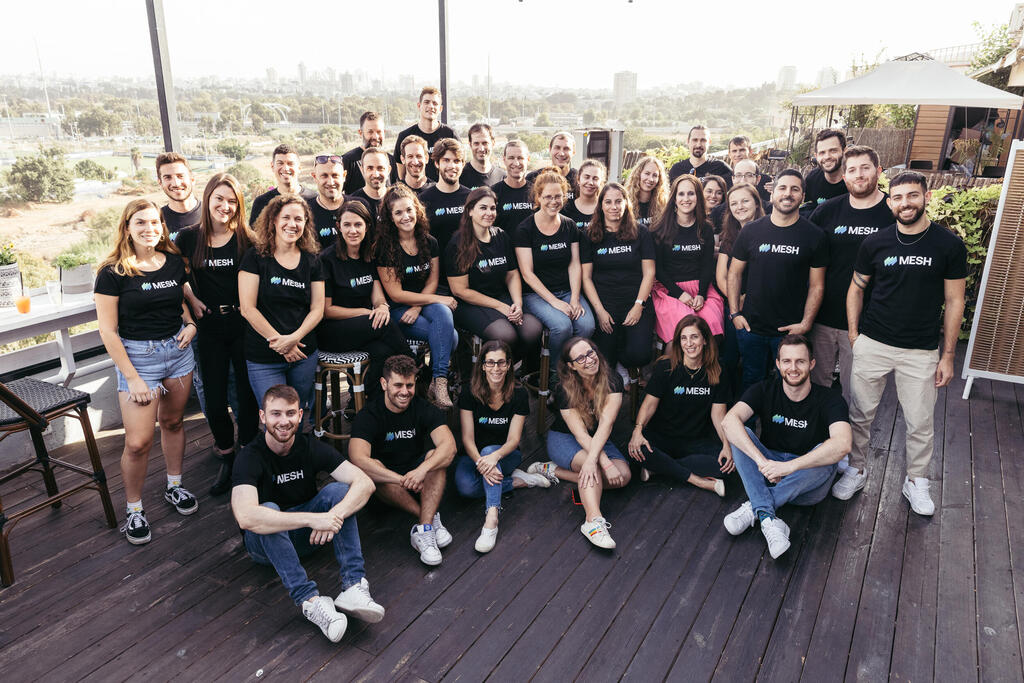 In the past year Mesh has recorded a significant increase in its revenue, which is currently estimated at tens of millions of dollars, and it continues at an impressive growth rate. Since the beginning of the year, it has doubled the number of employees, which currently stands at 118. Mesh's customers include some of the fastest growing companies in the world, including monday, Riskified, Hippo, Sezzle and Snyk.
Year of founding:
2013 •
Founders:
Liran Zvibel, Maor Ben-Dayan and Omri Palmon •
Employees:
250 in Israel and California •
Funding:
$140 million from Hitachi Ventures, Gemini Israel Ventures, Cisco, Hewlett Packard Enterprise, NVIDIA, Norwest Venture Partners, Qualcomm Ventures, MoreTech Ventures, Ibex Investors, Western Digital, Seagate.
It took nearly a decade for deep tech company Weka to complete the development of its complex data storage system, but by the end of 2021 it began to take off. In December 2021, the company could not resist and posted a tweet announcing that it had closed sales targets for an entire quarter in just two weeks, including a huge eight-digit deal. The company more than doubled its revenues in 2021, and this year the growth rate is only expected to increase.
Weka's system enables very fast access and retrieval of data, thus enabling the operation of many applications. At present it focuses most of its efforts in the fields of artificial intelligence, finance and genomics - all very large markets, but ones that also allow Weka to easily view the change that is taking place as a result of its use. The numbers do not require an in-depth examination: For example, one of the customers used Weka's software and reduced the retrieval time from the information system from two weeks to four hours.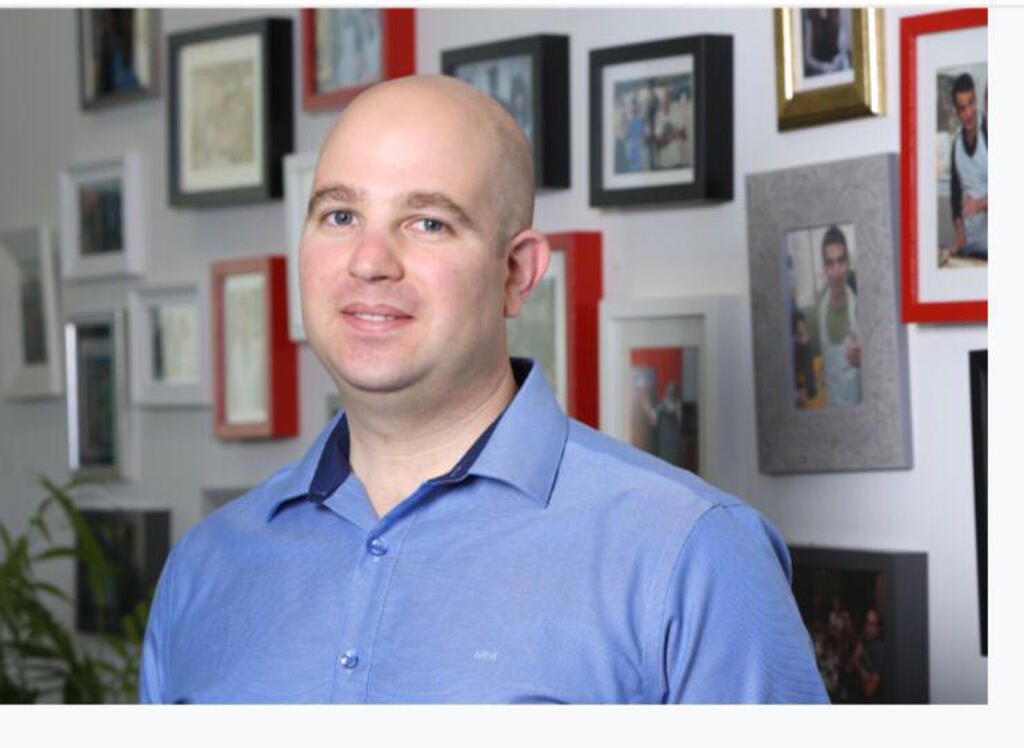 The company's main growth engine lies in the OEM agreements it has signed with the giant storage companies, most notably Hitachi and HP, which are among its prominent investors. Through these companies, the Israeli company's storage solutions reach large players in the market - but there are also customers who prefer to buy the technology directly.
It is not difficult to identify similarities between Weka and Mellanox, which became one of the major exits that came out of Israel, not before it was traded on Wall Street. Weka is also on the right track of growth with large and stable customers, the kind that investors at Nasdaq like to see in a prospectuses. If all goes well at the current rate, it is not inconceivable that the company's next stop will be an IPO within two to three years from today.
Sector:
AI •
Year of founding:
2018 •
Founders:
Daniella Gilboa, Prof. Daniel Seidman •
Employees:
25 •
Funding:
$35 million from investors including. Prof. Dan Ariely and Adam Neumann.
Every year, millions of women around the world undergo fertility treatments, in a process that is not easy or simple. The ability to shorten fertilization rounds or obtain better information about their chances of success is one of the holy grails of the medical world. This is the challenge taken on by AiVF, founded in 2018 by Daniella Gilboa, senior embryologist and CEO of the company, and Prof. Daniel Seidman, a renowned in vitro fertilization specialist. AiVF has developed an innovative system for improving in vitro fertilization through artificial intelligence. The company's technology makes it possible to estimate the quality of embryos that have been fertilized in the in vitro fertilization processes, before returning them to the woman's uterus, in order to improve the chances of the fetus being absorbed in the uterus and the success of the pregnancy.
Every year, about 3 million fertility treatments are performed worldwide, and in the last decade there has been a sharp increase in the demand for such treatments. The annual global demand is 25-30 million treatments, which is very far from the scope of treatments that fertilization units can offer. In addition, the statistics are that today an average of five fertilization cycles are required until a successful birth; Since the cost of each such treatment in the United States is about $20,000, it is an expense of at least $100,000 per child - an amount that many families cannot afford. Every year, 2.7 million rounds of in vitro fertilization take place, but only 400,000 babies are born.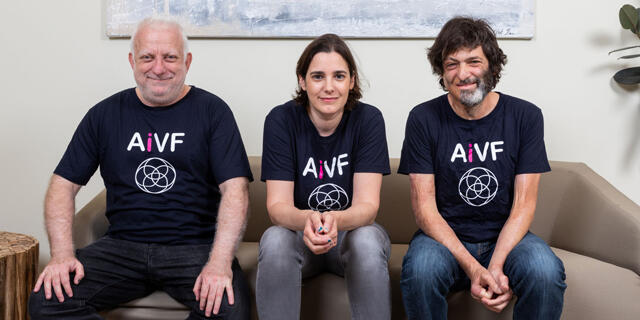 The AiVF solution allows for a significant increase in the number of patients receiving successful treatment, and for the accessibility of the treatments to a broad public. Using advanced machine learning algorithms, the system developed by the company significantly reduces the number of attempts required to achieve pregnancy, and significantly improves the success rates of the treatments. AiVF's system has been implemented in leading in vitro fertilization departments in Europe and the United States, and has shown significant improvement in treatment success rates. A large clinical study conducted in one of the best units in the United States found that the system was 60 times faster and 48% more accurate compared to the ability of the best embryologists in that unit to identify embryos that are likely to lead to pregnancy.
In April last year, the AiVF received CE approval (the European equivalent of the FDA), which paved its way to the European market, which is considered the largest in the world, with more than a million treatments in 1,200 clinics, and a financial scope estimated at $4.5 billion.
AIVF has so far raised $35 million from leading U.S. venture capital funds. Its investors include Prof. Dan Ariely and the entrepreneur and investor Adam Neumann (WeWork).
Sector:
AI •
Year of founding:
2018 •
Founders:
Omri Geller, Dr. Ronen Dar •
Employees:
75, with 65 in Israel •
Funding:
$118 million from Tiger Global, Insight Partners, TLV Partners, S Capital VC.
The past year has been a turning point for Run: AI. The company, which has developed an artificial intelligence (AI) operating system, has received recognition from two prominent research bodies in the high-tech industry, Gartner and Forrester, which have determined that it is one of the most significant companies in artificial intelligence infrastructure.
Artificial intelligence is one of the buzzwords of the industry, but until the advent of Run: AI there were not many programs that knew how to manage its use. The company's technology combines all of the organization's computing resources, and dynamically and automatically allocates resources to all running tasks simultaneously.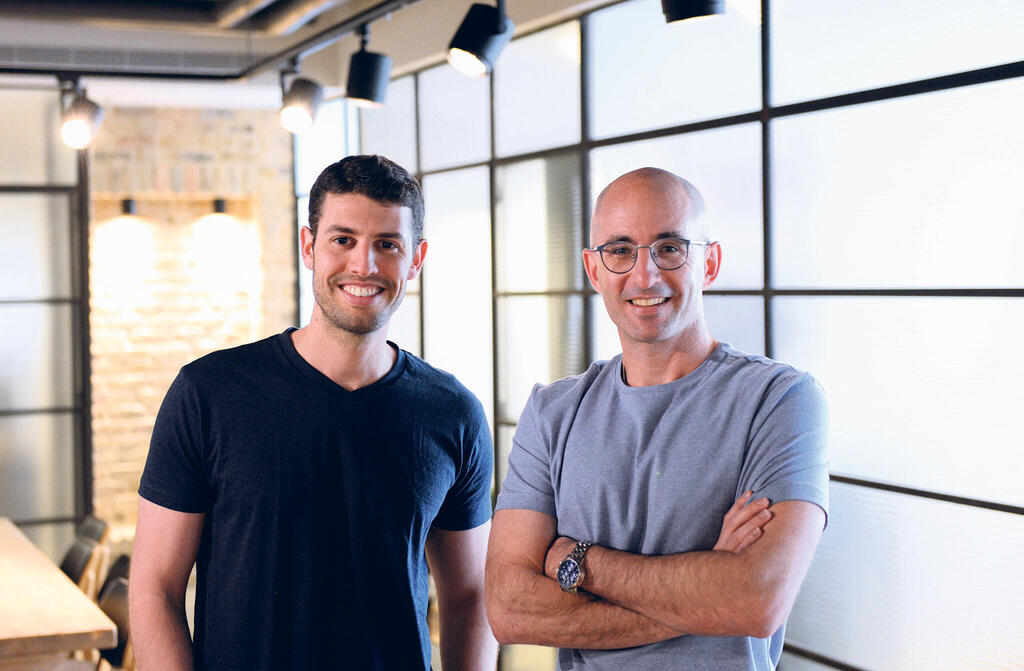 The company, which last March raised $75 million from leading investors such as Tiger Global and Insight Partners, began to record significant revenue in the past year. In 2021, it reported a nine-fold jump in its sales, with additional growth expected in 2022 and 2023 as well. The company does not publish the names of its customers but disclosed that the list includes a number of Fortune 500 companies with leading customers from the worlds of automotive, infrastructure, finance and more.
Sector:
Organizational software
Year of founding
: 2015 •
Founders:
Didi Gurfinkel, Eyal Cohen, Oded Har-Tal •
Employees:
180 •
Funding:
$105 million from Qumra Capital, La Maison Partners, Innovation Endeavors, Icon Ventures, Vintage Investment Partners, Vertex Ventures Israel, Zeev Ventures, Clal Tech, Vintage.
Taking Excel to the next level
DataRails' path has not been easy, and at some point doubts have been raised about its future - but recently it has found the right niche and turned on the burners. Two years ago it rebuilt its product, shifted business focus from large to small and medium-sized businesses, and sales began to grow rapidly. With the change also came the money, with the company completing most of its capital raising in the past two years at a dizzying pace. In April 2021 it raised $18.5 million, and just two months later another $25 million. Between these fundraising rounds, both the value and the number of customers doubled.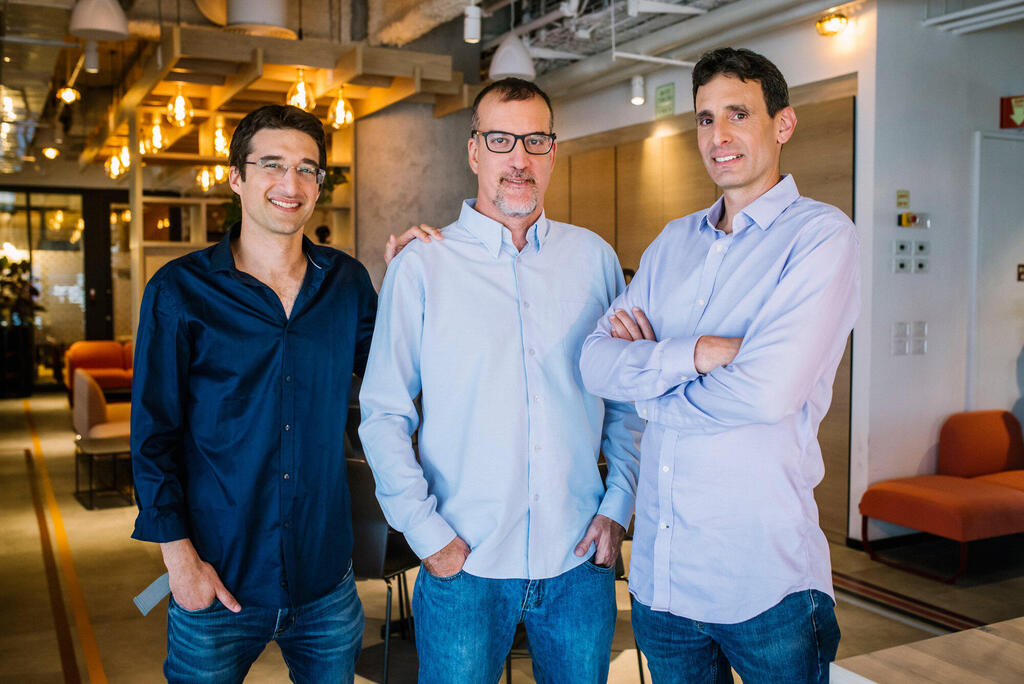 DataRails has developed a platform that adds a layer of analysis and "wisdom" to datasheets (like the old Excel software), with which the organizations' finance departments work. The software runs on these sheets and also allows small teams, which do not have huge budgets of large organizations, to derive deep insights from the information accumulated in the organization's systems and use it for financial management and planning.
DataRails now has more than 400 customers, and after raising $50 million recently, led by Qumra Capital, it plans to step up its marketing efforts. The company's management backbone has also recently been strengthened, and in this context it has recruited senior VPs from Amazon and the Israeli unicorn Scisense.
Year of founding:
2012 •
Founders:
Dedi Gilad, Ofer Tzadik •
Employees:
200, of which 130 are in Israel •
Funding:
$156 million from Tiger Global, Insight Partners, Qumra Capital, Qualcomm Ventures, Shenzhen Capital Group, OTV, Wallgreeens, Ping An, Fosun, Teuza Capital Fund.
TytoCare is the oldest company on the list, and its system, a collection of telemedicine devices that enable remote testing and diagnosis, is already well known in Israel after it went into general use. The company's business model is built on subscriptions of insurance companies and health care operators, according to the number of doctors and policyholders who use the solutions. TytoCare receives part of the payment for each family that joins its service through the health insurer, and in turn incentivizes policyholders through discounted rates. In the past two years, TytoCare has signed long-term agreements with major health insurers in the United States and Japan, and today it serves more than 600,000 patients (compared to 150,000 before the outbreak of the pandemic). Its sales pace has tripled since 2019, and to meet growing demand it is now expanding to production in the Philippines, in addition to its plant in Migdal Haemek.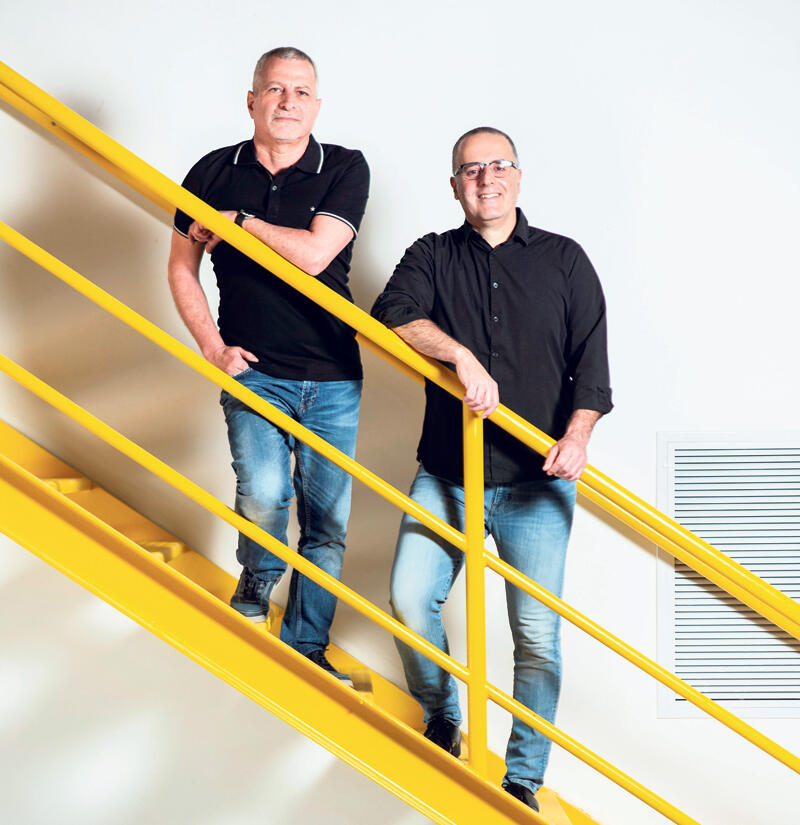 During the pandemic, which heightened the importance of its vision, TytoCare completed a $100 million funding round in two parts. Insight Partners and Tiger Global participated in the round, after the company had previously raised capital mainly from investment funds specializing in medicine. In the last year and a half, quite a few SPAC entrepreneurs have been courting TytoCare as well, but at TytoCare they prefer at this point to wait and enter Wall Street through the front door. It is quite possible that even before this happens, it will raise one last private round, which will turn it into a unicorn - especially if the IPO market is closed and it will need cash for strategic acquisitions, which are already required considering the company's age and size.
Year of founding:
2016 •
Founders:
Hed Kovetz, Matan Fattal, Yaron Kassner •
Employees:
120, of which 75 are in Israel •
Funding:
$100 million from Aspect Ventures, Citi Ventures, Maor Investments, TLV Partners, StageOne Ventures, Singtel Innov8, Greenfield Partners, Vintage Investment Partners.
The field of identity verification in the cyber world is full of competition on the one hand, and saturated with threats on the other. One of the most prominent companies in this market is the Israeli company Silverfort, which this year managed to raise $65 million from a number of prominent VC funds. The founders of the company, graduates of the IDF's prestigious 8200 intelligence unit, understood that the world of identities needed a responsible adult who knew how to manage them all. Silverfort's patented technology enforces protection on the customer's existing infrastructure, as a uniform layer of security over all existing identification systems, without requiring changes to existing systems or installing software on them.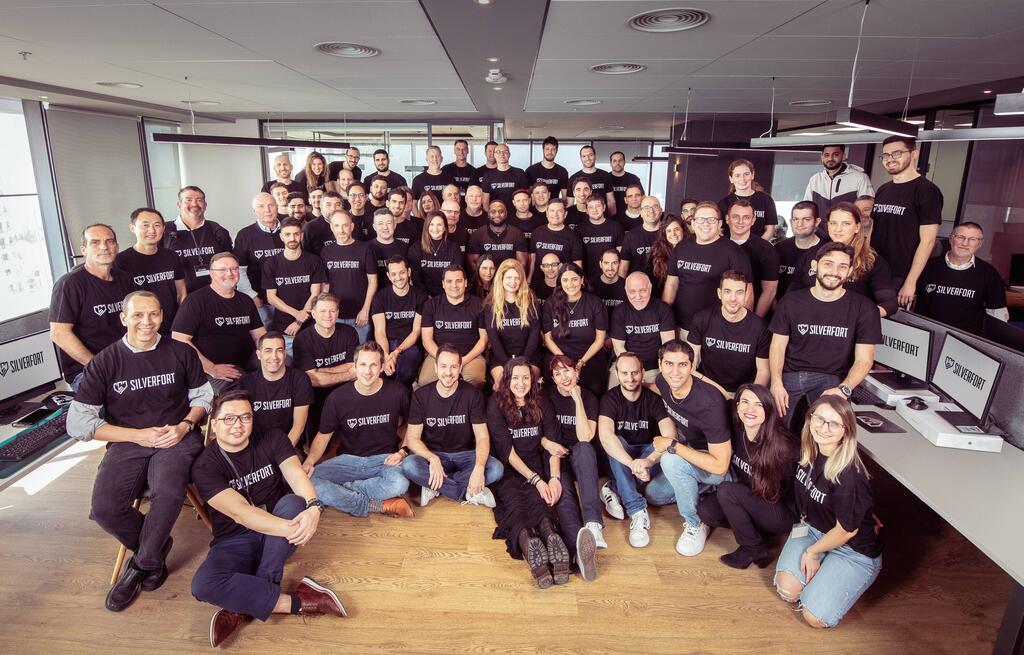 In the past year, Silverfort has successfully faced competition and gained hundreds of customers - some of them, the company disclosed, are from the Fortune 100 list. Following the commercial success, the company's 120 employees are expected to grow to 200 by the end of the year.
Year of founding:
2010 •
Founders:
Ami Gal, Razi Shoshani. Kostya Varakin •
Employees:
160 total, with 110 in Israel and 50 in the U.S., Europe and Asia •
Funding:
$77 million from Mangrove Capital Partners, Schusterman Family Investments, World Trade Ventures, Sistema.vc, Hanaco Venture Capital, Silvertech Ventures, Blumberg Capital, Alibaba Group, Glory Ventures.
The digital transformation provided huge boost to SQream
Very few companies in Israel can take pride of a huge investment from Alibaba's cloud company. The Chinese giant had excellent reasons to choose Israel's SQream. SQream offers advanced analysis capabilities for the databases of Alibaba's cloud company, which Alibaba can in turn offer to its cloud customers. Alibaba sees SQream as not just an investment, but primarily a business partner.
SQream develops an analytical database, which allows companies to analyze 20 times more information than previous solutions, 100 times faster, and at a cost of a tenth compared to parallel databases. The company is already 12 years old, but the move to the cloud and the digital transformation that the world is undergoing have provided its activities with a huge boost.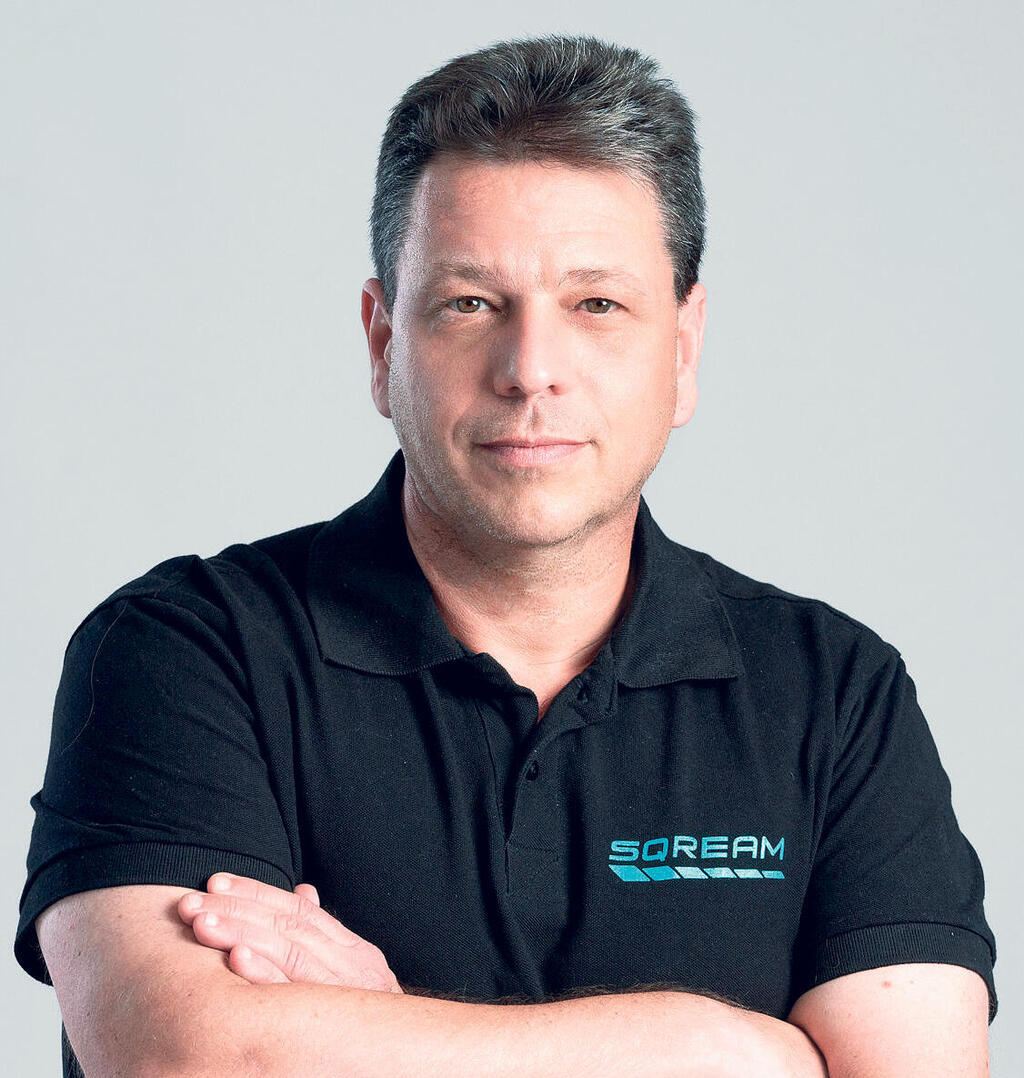 The boom of recent years has even led the company to make its first significant acquisition, when at the end of 2021 it acquired the Israeli startup Panoply for about $70 million and further strengthened the service it offers to its customers. Through the acquisition, SQream plans to leverage its products and enable its customers to generate insights and make data-based decisions easily, and in a variety of business and operational processes.
Cloud data analysis is currently one of the hottest fields. Among the Israeli company's competitors are Snowflake and other cloud companies such as AWS and Google Cloud.
Year of founding:
2016 •
Founders:
Micha Birnboim. Dr. Miky Tamir, Avi Kliger •
Employees:
75 •
Funding:
$35 million from OurCrowd, REDDS Capital, Insight Partners, Nimble Ventures, Adways, Asia Alpha, Pixvine.
TetaVi is developing the technology creating the future of entertainment
The founders of TetaVi, Micha Birnboim and Dr. Miky Tamir, make sure to stay under the radar. The only figure from the company that has been exposed is Gilad Talmon, the CEO (and their childhood friend). The three, veteran gamers, developed technology to create 3D characters that were originally intended for the gaming market - but then came Mark Zuckerberg and the metaverse, and TetaVi caught the eye of Jeff Horing from Insight Partners, who led a $20 million funding round for the company.
TetaVi's technology makes it possible to create a three-dimensional figure quickly, using photography from just eight angles, in a simple studio, based on millions of hours of machine learning. The character building is done in studios owned by TetaVi, which is one of the competitive advantages of the company, as its competitors mostly work with huge studios and their technology requires a more complex process of creating the character, which significantly increases the costs.
Some see the vision of TetaVi and its counterparts as the future of entertainment, based on immersive experiences. You do not have to be physically at a game or a show to experience them. One of the first and most powerful illustrations of this vision was received at Travis Scott's performance in the Fortnite game world. 13 million people watched live, another 180 million in two-way streaming, and another 42 million in the 3D experience. No physical performance can sell such an amount of tickets.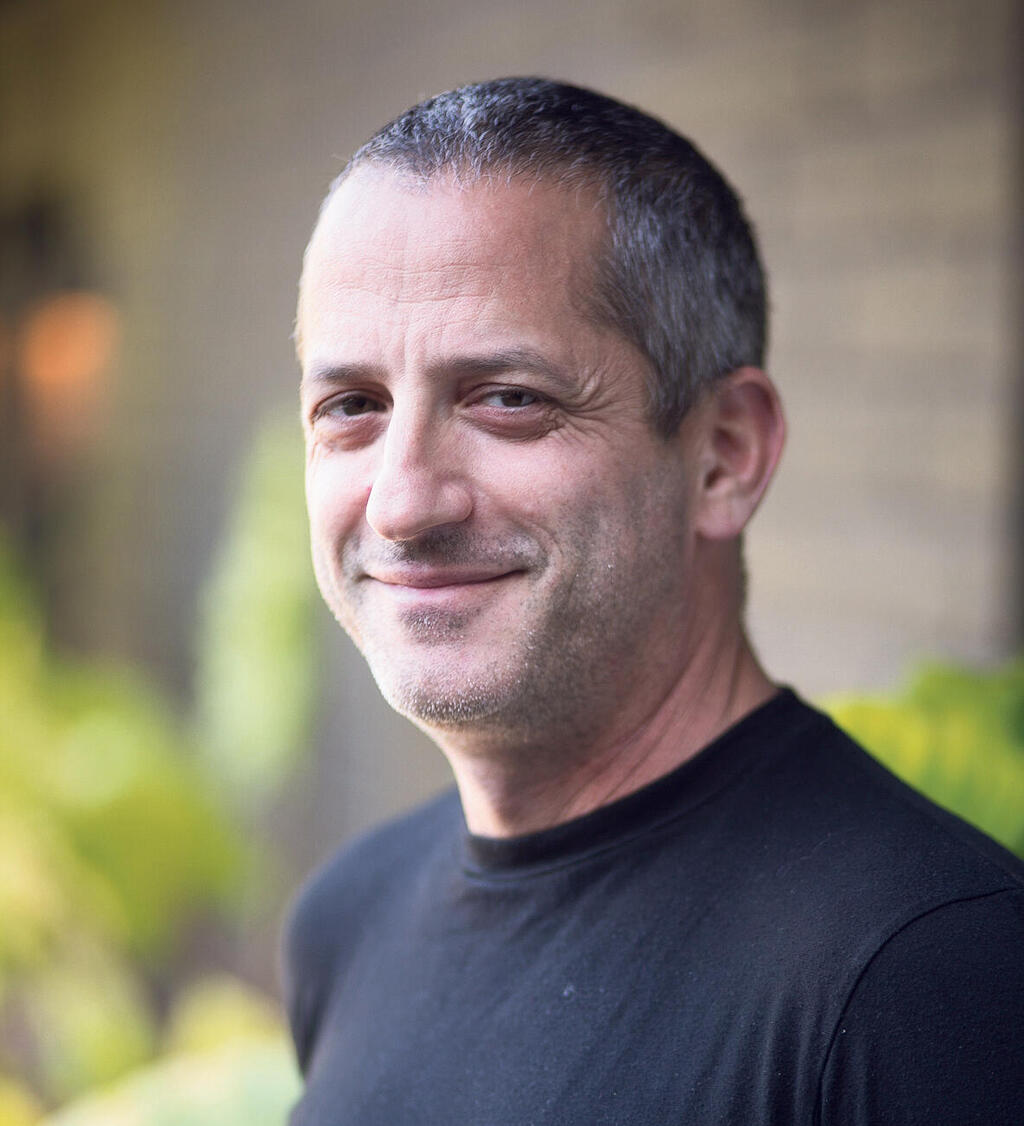 TetaVi does not work with Scott or Fortnite, but the company is making its way in the field through a collaboration with SoFaygo, a young artist recently signed by Scott, and five other singers and DJs with millions of followers on Spotify. Now, TetaVi is also working on an app that should allow each user to create a three-dimensional avatar and put themselves in the metaverse. The app, which will operate in a freemium model, will allow users to sell the content they create, with TetaVi receiving a portion of the revenue. Its current business model is also based on revenue sharing in the format used by Hollywood production companies.
TetaVi is probably the least known company on this list in terms of the flashy names on its board of directors and advisory board: Last April it was joined by Blair Rich, who serves as President and Chief Business Officer, Commercial and Consumer Operations, at Virgin Galactic. She previously served as President of Worldwide Marketing for both Warner Bros. Theatrical and Home Entertainment divisions. Additionally, two former VPs from Warner Bros. now serve as key executives at Tetavi.
Year of founding:
2018 •
Founders:
Eliyah Radzyner, Hillel Schreier, Boaz Petersil, Yossi Surin, Saar-Safra •
Employees:
110 •
Funding:
$120 million from Insight Partners, lool Ventures, Atooro, Fortissimo Capital, Menora Mivtachim and Corner Ventures, Meitav Dash Investments, and the investment fund of the Crown Prince of Abu Dhabi
Humanity depends on bees. This is the largest herbicide army in the world: without regular pollination, much of the food we eat will disappear and a global food crisis will ensue. This is exactly the grave concern in the face of the "Colony Collapse Disorder," the nickname for the alarming collapse of the global bee population. All eyes are fixed on the beekeepers, but their number is also limited, because great expertise in the operation of hives is required. The real crisis in the field has created a trend of startups trying to provide a solution to this alarming problem.
One of these is the Beewise robotic hive company, which is located in the western Galilee. The company has developed BeeHome, a hive that allows bees to be raised under laboratory conditions, while fully supervising their growth and nutrition. The technology combines a modular robotic system with computer vision and artificial intelligence-based decision-making, and enables full automation of bee and honey production. The system handles the feeding of the bees, monitors their reproduction, manages the production of the honey, performs thermal regulation, detects diseases, exterminates pests and detects problems before they break out. In this way, it reduces bee mortality by about 80% and increases hive output by about 50%, according to the company. The system, which relies on solar energy, can run 24-40 hives.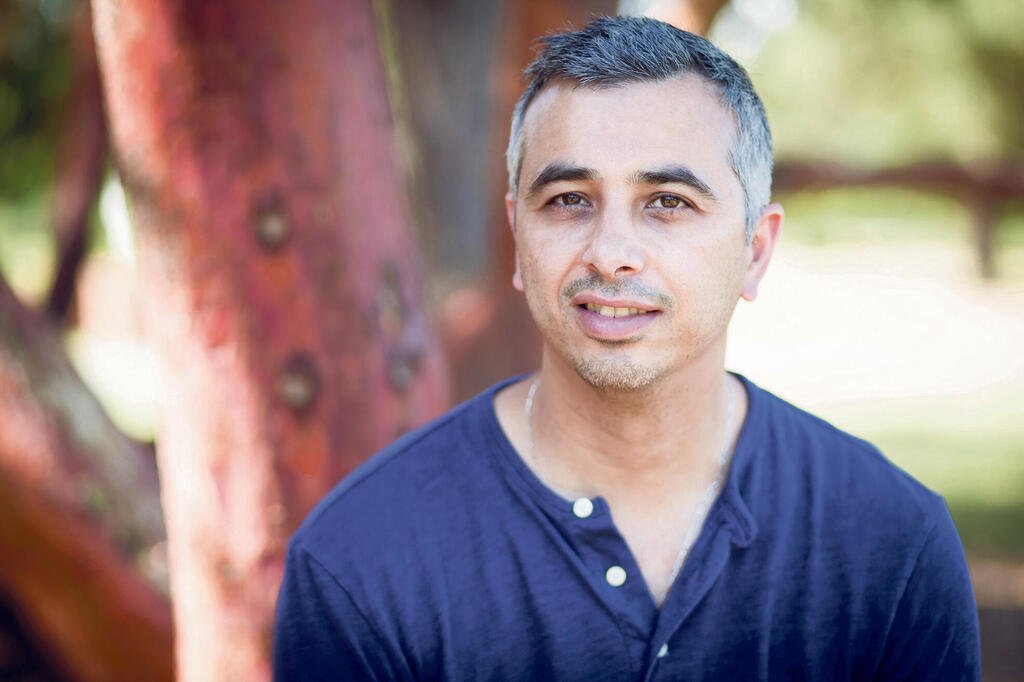 While in the early stages of the Covid-19 pandemic the company had difficulty setting up hives, 2021 was the year of the company's big breakthrough, selling hundreds of hives in the United States. Beewise recently raised $80 million led by the American investment fund Insight Partners and featuring Fortissimo Capital, lool Ventures, Yaakov Engel's Atooro, Meitav Dash and the investment fund of the Crown Prince of Abu Dhabi.
Year of founding:
2017 •
Founders:
Omer Davidi, Michal Roizman, Itai Kanot, Yuval Regev •
Funding:
$23 million from iAngels, UpWest, Entrée Capital,Rabo Food and Agri Innovation Fund, Firstime.
Another solution to the collapse of the colony is proposed by BeeHero, one of the founders of which is Itai Kanot, the son of Boaz Kanot, one of the three biggest beekeepers in Israel. Kanot and his partners have set up a platform based on smart sensors installed in hives and transmitting to beekeepers real-time data such as temperature, humidity and even the queen's nervousness level, which can be a signal of distress in the hive. In this way, the beekeepers can see from a distance which hives require special attention and care. Like all startups today, also in the field of agriculture, they have moved to working in the SaaS model, and BeeHero's revenues are derived from the size of the area in which its platform operates.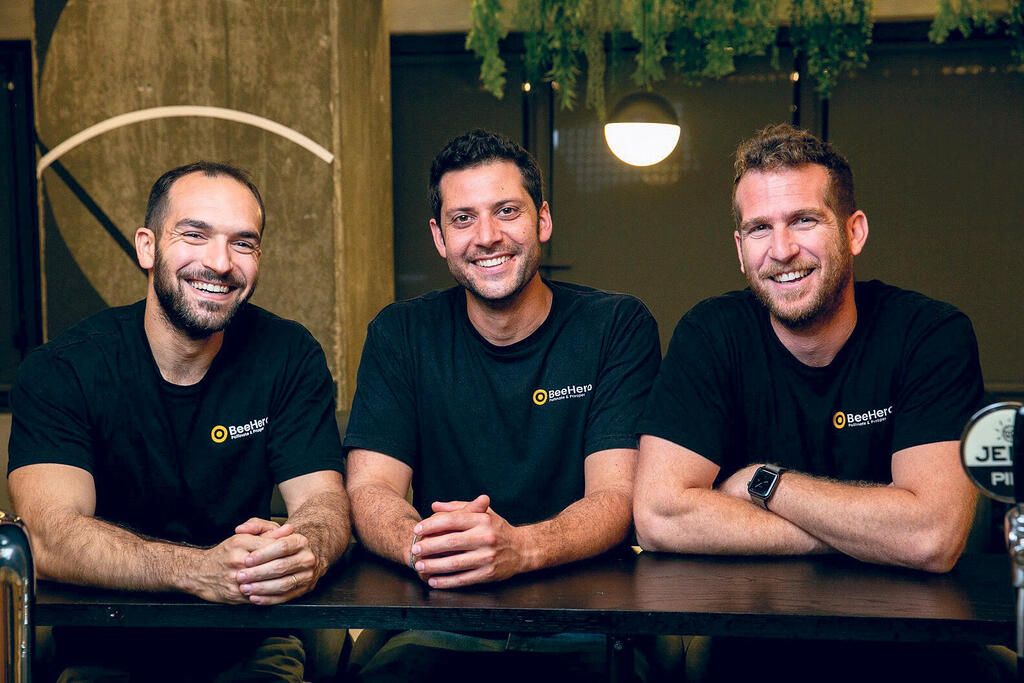 In the last two years, BeeHero has made an impressive leap. If in 2020 it served 20,000 hives in the United States, now it already serves 100,000, with the next largest competitor serving only 30,000 hives. The size of the U.S. market, 3 million hives, leaves the company with plenty of room for development, but it should be remembered that it is not the only company in the market. More and more agritech companies offer remote management using sensors, and the hive market also has more hardware solutions like in the case of Beewise, which appeared just before BeeHero on this list. The name of the game in terms of BeeHero is therefore an entry into as many hives as possible. This should allow for a leap forward in the volume of funding, which has been made possible mainly thanks to the exit from the funding frameworks of government program grants in the EU and entities such as Rabobank, which specializes in agriculture. BeeHero completed a major first recruitment last year, and recently also hired a backbone of senior executives to move up a league and develop directions for additional products, such as improving beekeepers' insurance costs based on data collected from hives.
Funding:
$50 million from Section32, Sanofi, Debiopharm, Fosun, RZ Capital, Vertex Ventures, Grove Ventures.
Funding:
$75 million from WestCap, Citi, EJF Silvergate Ventures, Optiver PSI, Maverick Ventures, Blumberg Capital, SixThirty, Rhodium.
Sector
: Quantum computing
Funding:
$48 million from Phoenix Insurance, HPE, Sumitomo, Spike Ventures, Samsung Next, Entrée Capital, Wing Capital, Team8, OurCrowd.
Funding:
$47 million from Tiger Global Management, Emerge, Vintage Investment Partners, Cerca Partners, Union Partners, Samsung Next.
Funding:
$105 million from GGV Capital, 83North, Saban Ventures, Hearst Ventures.
Funding:
$83 million from Samsung Next, Red Dot Capital Partners, Avigdor Willenz.
Funding:
$139 million from ION Crossover Partners, Intel Capital, OG Tech Partners, Detroit Venture Partners, Dan Gilbert.
Funding:
$71 million from Susquehanna Growth Equity, Vertex Ventures, Vertex Growth, Dell Technologies Capital.
Funding:
$105 million from MSI Ventures, La Maison Partners, 57-Stars LLC, IDI EM Partners, Glilot Capital, Salesforce Ventures, Volvo Group, Nationwide Building Society.
Funding:
$70 million from GoDaddy, OurCrowd, Pitango Growth, Disruptive Ventures, Mangrove Capital Partners, Armat Group.
Sector:
Artificial Intelligence
Funding:
$70 million from Scale Venture Partners, TLV Partners, Viola Ventures, Viola Growth, Spider Capital.
Funding:
$118 million from Stripes, DTCP, Cisco Investments, YL Ventures, Bessemer Venture Partners, Blumberg Capital, Microsoft M12, U.S. Venture Partners, Snowflake Ventures.
Funding:
$50 million from Battery Ventures, Local Globe.
Funding:
$60 million from Phoenix Insurance, Citi Ventures, Banco Bradesco, MUFG.
Funding:
$150 million from Qumra Capital, State Farm Ventures, Catalyst Investments, Corner Ventures, Regah Ventures, Aleph.
Sector:
Artificial Intelligence
Funding:
$54.5 million from TPY Capital, Pitango, Shlomo Kramer, and Amnon Shashua.
Funding:
$13 million from Vertex Ventures, Kapor Capital, Redhawk, Capital Partners, Alabama Futures Fund.
Funding:
$40 million from Deep Insight, Catalyst Investments, Delek Automotive Systems, Boaz Schwartz.
Funding:
$56 million from Felicis Ventures, NFX.
Sector:
Information Systems
Funding:
$27 million from Insight Partners, Glilot Capital.
Sector:
Information Systems
Funding:
$100 million from K1 Investment Management, General Atlantic.
Funding:
$14 million from Team8, JVP.
Funding:
$43 million from Sorenson Ventures, Evolution Equity Partners, Lightspeed Venture Partners, Team8.
Funding:
$70 million from Temasek Holdings, Horizons Ventures, Bill Gates.
Funding:
$60 million from Insight Partners, Greylock Partners, Index Ventures, Cyberstarts.
This is the 14th year that Calcalist has ranked the top 50 most promising privately-owned tech companies in Israel. In order to create the ranking, we turned to a long list of the country's leading investors, consultants, and entrepreneurs. We asked the participants to mark the startups that are growing, generating revenues, with the biggest momentum and the greatest chances to carry out a substantial business move in the coming year, emphasizing that they mustn't include companies that are in their own investment portfolios. After compiling the figures and the notes from the experts, Calcalist's reporters, and editors, who are intimately aware of the behind-the-scenes goings-on of the industry, finalized the ranking.
This year's ranking contributors are:
Bessemer Venture Partners
Dell Technologies Capital