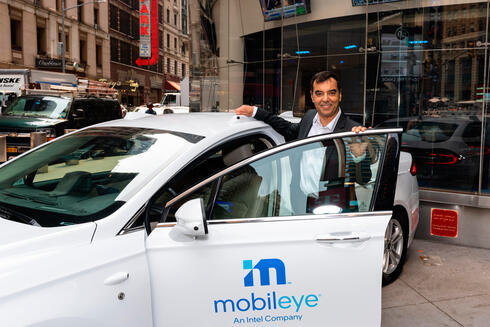 Mobileye closing on $35 billion market cap after doubling its valuation in three months
The Israeli self-driving company recently announced that its forecast for 2023 revenue is higher than analysts' projections and delivered better-than-expected earnings in the fourth quarter
Mobileye's valuation of $16.7 billion when it went public last October was considered to be disappointing by many onlookers. After all, the Israeli self-driving company was dreaming of a valuation of around $50 billion when Intel began looking into taking its Israeli unit public a year earlier, before the economic downturn gutted public markets.
There is little doubt that anyone who invested in Mobileye's IPO is currently disappointed, with the company's shares doubling in valuation over the past three months. Mobileye has a market cap of over $34 billion entering trading on Monday, and a $50 billion valuation doesn't look like a far-fetched dream any more.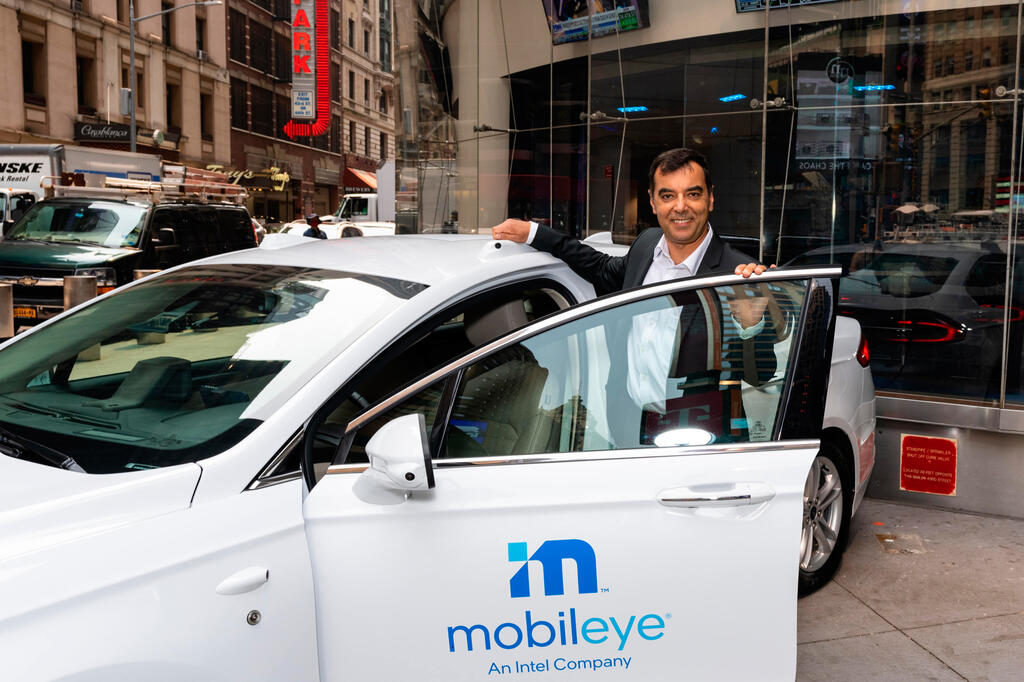 Mobileye announced a couple of weeks ago that its forecast for fiscal 2023 revenue is higher than analysts' projections and delivered better-than-expected earnings in the fourth quarter.
Earlier last month, founder and CEO Amnon Shashua said Mobileye has a revenue pipeline of over $17 billion through 2030 for its core advanced driver-assistance system (ADAS) products.
The company is pushing adoption for its near-fully autonomous system SuperVision, and garnering interest for Chauffeur, a turn-key product that can turn any vehicle into a Level 4 self-driven vehicle.
"We expect SuperVision to be a very large growth driver in 2023 and beyond," Shashua said in a post-earnings analyst call, adding that it retails at a higher price than other products.
Mobileye, majority owned by Intel, forecasts full-year 2023 revenue between $2.19 billion and $2.28 billion. The mid-point of the range came in higher than analysts' average estimate of $2.21 billion, according to Refinitiv data.
Revenue jumped 59% to $565 million in the final quarter of 2022, beating analysts' estimate of $535.82 million. Mobileye reported adjusted earnings per share of 27 cents, compared with the consensus estimate of 17 cents.
Reuters contributed to this report