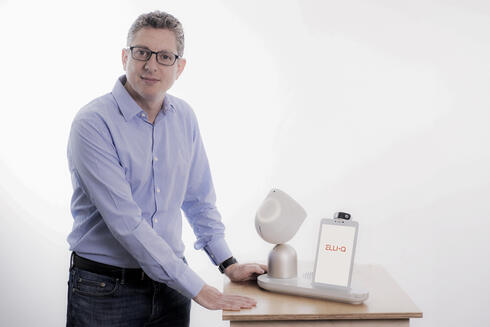 Intuition Robotics raises $25 million to tackle loneliness with AI
The round will help it continue the development of ElliQ, its AI companion for the elderly to promote social interactions
Intuition Robotics, a company developing cognitive digital companions, has announced that it has closed a new $25 million funding round, $20 million of which is in venture capital with the remaining from venture debt. The round was led by Woven Capital, the growth fund of Toyota, with participation from Toyota Ventures, OurCrowd, Western Technology Investment, and additional investors. It is understood that the money will help the company meet the demand for its AI care companion ElliQ across government aging agencies and healthcare organizations.
"We've seen the direct impact that loneliness has had on our aging community, but we've also seen the positive results our AI and technology have on the older adult population," said Dor Skuler, CEO and Co-founder of Intuition Robotics. "Beyond the groundbreaking results in reducing loneliness - ElliQ is also seeing an impact on health, wellness, and behavior change."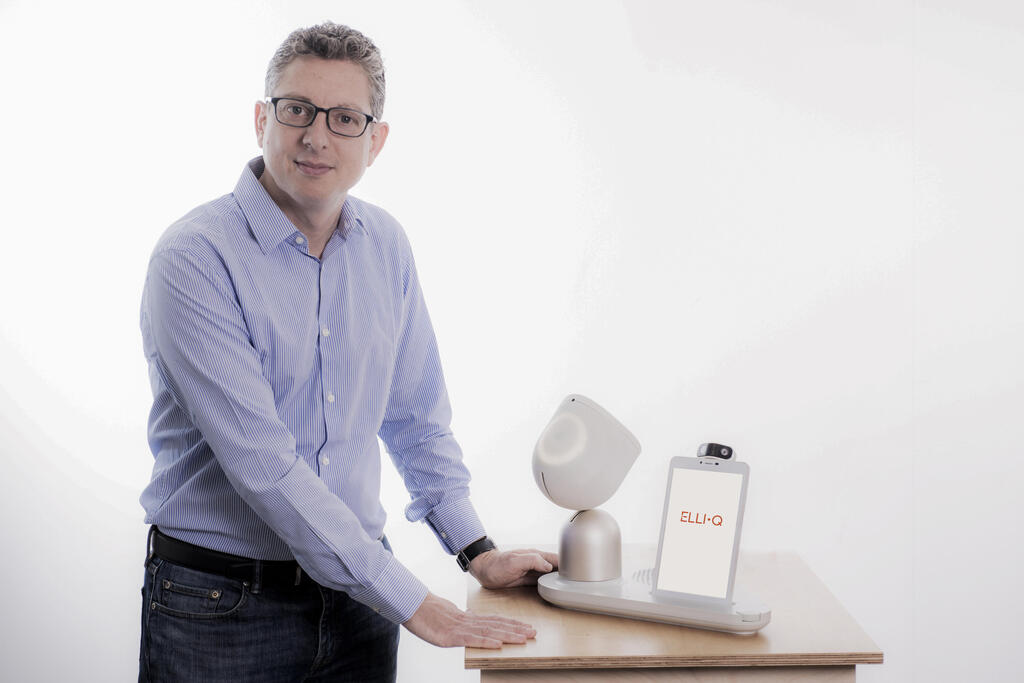 Loneliness today is considered an epidemic that can cause serious harm to health, with the U.S. healthcare system seeking solutions for aging populations and legislation recently introduced to create a
national policy
to combat loneliness and promote social connections addressing these rising trends. According to the
U.S. Surgeon General
, excessive loneliness can have a profound impact on long-term health, equating it to smoking 15 cigarettes per day.
Intuition Robotics' ElliQ is an AI companion designed to improve the lives of the elderly by combating loneliness and promoting healthy and independent lives. ElliQ provides companionship and support for older adults through daily health check-ins, cognitive and physical activities, connection to family and friends, and more using a simple and intuitive interface.
According to Skuler, the latest advancements in AI have improved ElliQ's conversational capabilities to become even more contextual, personalized, and goal-driven. "We're proud to be at the forefront of harnessing this technology for the benefit of our users," he continued. "We are excited to utilize this new funding to deploy more ElliQ devices out into the world, further increase its accessibility, expand partnerships, and gain a deeper understanding of the role ElliQ can play in the healthcare ecosystem."
The ElliQ companion tool has already been deployed in the state of New York and has shown results demonstrating that users engage with ElliQ up to 30 times per day,
reducing loneliness for 95%
of its users. Intuition Robotics has initiated programs to distribute ElliQ at no cost to end users with the New York State Office for the Aging, the Area Agency on Aging of Broward County, the Olympic Area Agency on Aging, and California's Agency on Aging in Area 4.
"We've been inspired by the team's mission to empower older adults using AI. It's exciting to see the progress they've made over the years – from ElliQ's initial development and testing to the commercial deployment and now a growing number of partnerships," said Jim Adler, founder and general partner of Toyota Ventures. Nicole LeBlanc, a partner at Woven Capital who is joining the company's board of directors, added: "The company is leading the way by providing a field-proven solution that delivers strong results, improving social infrastructure and serving overlooked markets in unique, thoughtful, and powerful ways."
Intuition Robotics was founded in 2016 and is developing tools to help empower members of the advanced aging population to live healthier and more independent lives. Its companion tool ElliQ helps its users remain engaged and informed while reducing the feeling of loneliness and social isolation. Its investors include Woven Capital, Toyota Ventures, Samsung NEXT, iRobot, OurCrowd, Terra Ventures, and Venture Capital firms from California, Israel, Japan, and Asia.