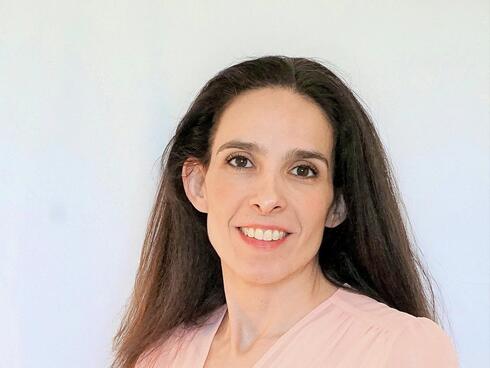 Opinion

Sustainability innovation is a concern for startups today and tomorrow
While most startups think of transitions in terms of transitioning from a startup to scale up or from a service to a product, transitioning also means being able to adapt to market and regulatory changes, writes Galit Palzur
Startups are faced with many challenges throughout their quest to grow into a successful business, whether these challenges are in the areas of funding, market penetration, or sales. One newer concern that will influence startups more and more is that of climate-related transitional risks, which are risks associated with the transition to a low-carbon economy. These risks manifest through policy changes, technological change, reputational risk, and market risk. As consumer preferences change, for example, companies in the future will have no market to sell certain products that harm the environment.
These transition risks will be all-encompassing: the whole market will be affected by these risks, yet each company according to its exposure and vulnerability. Nevertheless, startups in the fields of sustainability (i.e., clean tech and climatech) are, in what I call, a state of double jeopardy. On the one hand, like any other company, they are faced with transition risks associated with climate change, but on the other hand, their focus on finding solutions to sustainability-related problems makes their position somewhat even riskier.
As a mentor in several accelerators, I have noticed, in general, that one of the biggest problems in the fields of sustainability innovation is that many entrepreneurs try to solve today's problems with a novel technology, misunderstanding that most solutions need to solve not only today's problems, but also tomorrow's problems and moreover, meet future transition risks. Sometimes these changes are unknowns, making it very hard for startups and investors to make correct strategic and funding decisions.
In many instances, the startups' go-to-market strategies focus on today's circumstances, when they should focus on future trends, markets and regulations. This is especially true when most innovation in the fields of sustainability require longer periods of R&D and time-to-market than IT startups. This longer timeframe makes transition risks more probable during any given investment round.
Setting aside the limited capital currently offered by the government, in the startup ecosystem today, only limited segments of the investing sector - mostly early-stage VC and angel investors - focus on future needs and these "unknowns". The majority require startups to have products or services with the ability to generate revenues within a few years' time. This is also why most startups in the field of sustainability focus on today's markets and opportunities, which perpetuates the current state of technology.
There are many examples of how the ever-changing regulatory landscape can make today's novel technological advances irrelevant in the future. For instance, there are many startups that focus on alternatives to plastics. Technologies such as bio-energy fuels or biodegradable plastics which are made from crops such as corn, bamboo, or sugarcane (like polylactic acids or thermoplastic starches) might be banned in the future due to food shortages caused by an increase in the frequency of extreme heatwaves, droughts, and water scarcity. Not to mention any technology that contributes to deforestation also goes against the green taxonomy of the EU for sustainable activities as it contradicts the "do no harm" objective. As an example, a few years ago the EU labeled second-generation biofuels from palm oil as unsustainable since they contributed to excessive deforestation. Products of this kind became prohibited in Europe.
Standards are also constantly evolving. For instance, the Israeli Standard for Green Building (no. 5281) has recently become mandatory for new buildings which is good news for startups that offer technologies that meet the requirements. However, experts in the industry already agree that in its current form, the standard is irrelevant to achieving net zero greenhouse gas emissions from the building sector by the year 2050. An application or patent that today reduces energy consumption by 30-50 percent will not suffice when the future requirements will be 50-90 percent.
One other area gaining popularity in the innovation scene is the textile industry, which is one of the most polluting industries on Earth. There are hundreds of startups worldwide trying to reduce consumption and waste and facilitate the move towards a circular economy. I find that many of these startups will end up irrelevant because of emerging standards for the textile industry, including that of the European Union. Imagine that a decade from today all clothes produced will have to meet international standards and specific material requirements which will reduce pollution and allow easy recycling after use. This makes certain startup ideas obsolete.
This issue might not be a concern to those who now expect a return on their investment in 3-5 years' time, but it should be of concern to those investors who are financing startups closer to the year 2030 or further. This is because the closer we get to the year 2030, the more pressure there will be to make significant changes in how we live, to counter the effects of global warming. That is when abrupt regulatory changes are most expected, and certain technologies will not meet the brief.
So, the question is: what can startups do to prepare for the unknown? While most startups think of transitions in terms of transitioning from a startup to scale up or from a service to a product, transitioning also means being able to adapt to market and regulatory changes. Having a transition strategy should also include considering climate risks and how the company adopts to different scenarios based on future regulatory and market projections. Having such strategies make startups more resilient and able to survive.
Galit Palzur is an economist, specializing in corporate risk management of natural disasters, extreme events, sustainability, and climate change