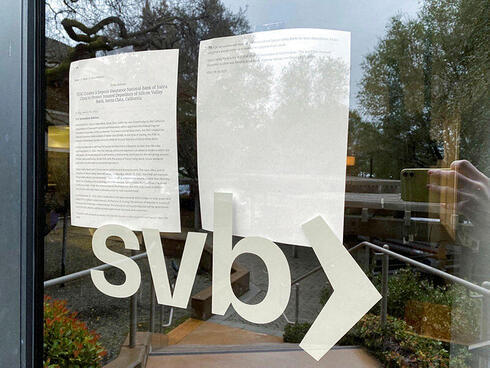 LeumiTech helped Israeli startups move $1 billion out of SVB
Bank Leumi's high-tech subsidiary said it would increase the amount of credit available to high-tech companies that have lost access to their credit lines and are desperate for liquidity following the SVB debacle
The collapse of Silicon Valley Bank (SVB) has created an opportunity for banks in Israel to help companies that held deposits and credit with the U.S. bank.
LeumiTech, Bank Leumi's banking arm focused on the high-tech industry, has announced that over the past few days, its teams have been able to help clients transfer to Israel approximately $1 billion dollars that was held in the collapsed bank. They also announced that they would increase the amount of credit available to high-tech companies that have lost access to their credit lines and are desperate for liquidity following the SVB debacle.
LeumiTech teams have been active both at the company's headquarters in Israel and at the headquarters of Valley Bank, the U.S. bank with which Leumi USA merged and in which Leumi holds a 15% stake.
"This is a tough time for our industry and our friends at SVB. Following the recent events, LeumiTech's expert teams have been working around the clock, in Israel and the U.S, in order to help Israeli startups and VC's transfer funds swiftly and safely," Timor Arbel-Sadras, CEO of LeumiTech, wrote on LinkedIn on Saturday. "We have announced tonight that LeumiTech will increase the overall financing framework for tech lending, to support growth companies and startups that are facing difficulties utilizing their credit lines following the SVB crisis.
"We will continue to do our best to assist and support companies throughout this time, and help them to move forward safely, and continue their growth."