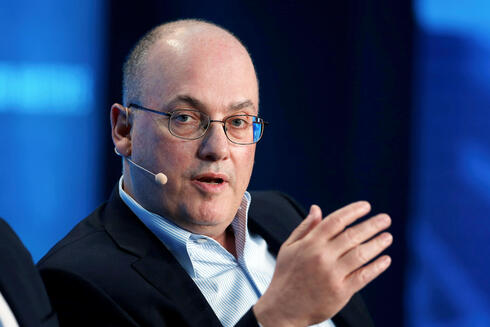 Billionaire Steve Cohen leads $27.5 million investment in MediWound
Cohen's Point72 hedge fund invested $15 million in the round in what is believed to be the billionaire's first investment in an Israeli company
Biomed company MediWound recently completed a funding round of $27.5 million, which included the sale of shares by existing investors. Calcalist has learned that the largest investor in the round is American billionaire Steve Cohen's hedge fund Point72, which invested $15 million. The round included the Israel Biotech Fund, founded by Shmuel Kabili, who is a prominent Israeli biomed investor, and Sol J. Barer, former chairman of the Israeli pharmaceutical giant Teva; and the aMoon fund, led by Yair Schindel. Another investor in the round was Deep Insight, which specializes in deep tech investments in Israel.
This is believed to be Cohen's first investment in Israel and he will hold 9% of MediWound through the fund. Point72, which manages approximately $25 billion in assets, is known for its aggressive and high-risk investment style. Cohen's personal fortune was estimated at $16 billion by Forbes magazine, and he was ranked 90th on the magazine's list of the world's richest people.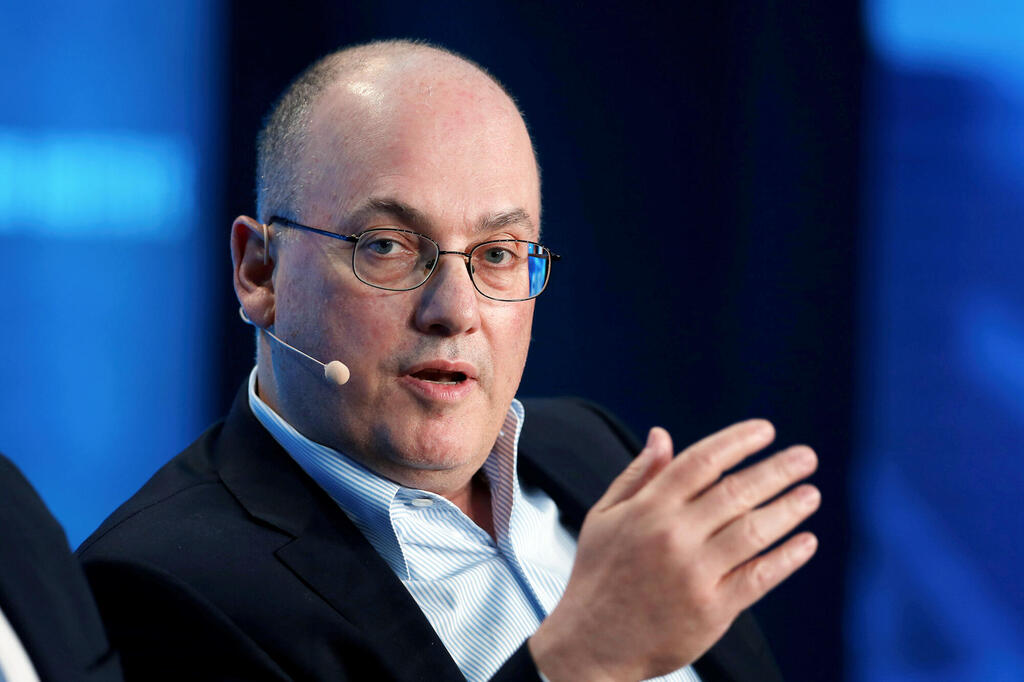 MediWound is traded on Nasdaq and has a market cap of around $80 million. This is its second funding round in a short period of time. Last October, it raised $30.5 million through a private placement. The value of the shares allocated at that time is currently around $40 million, which represents a profit for investors on paper.
MediWound plans to use the new funding to expand its production capacity and for general corporate purposes, as well as for the development of EscharEx - a medication for healing severe wounds that MediWound estimates has a market potential of $2 billion. After the completion of the current fundraising, the company's coffers will have approximately $70 million.
MediWound, managed by Ofer Gonen, develops, manufactures and markets solutions for tissue repair and regeneration based on enzymatic technology. At the end of last year, the company received marketing approval from the FDA for an original medication called NexoBrid, which is intended for the removal of burned and dead tissue in adults affected by moderate-severe burns. MediWound's annual revenue is approximately $26 million, and the company estimates that its sales will increase by 65% during 2023.
The largest shareholder in MediWound is Clal Biotechnology, which following the new investment will see its holding drop from 22% to 17%. Clal Biotechnology is controlled by Clal Industries (49.5%), which is owned by Len Blavatnik.
Cohen, 66, is a familiar figure on Wall Street. He grew up with seven other siblings in Great Neck, an affluent suburb of Long Island, which has a thriving Jewish community. After college, he worked at a small investment house called Gruntal. Within a few years he advanced significantly in the firm and received a salary of millions of dollars.
In 1992, he founded the hedge fund SAC, which bears the initials of his name, and in a relatively short time it became one of the most successful firms in the industry. The fund employed 1,000 people and provided investors with returns of 30% to 50% per year. In 2008, a huge investigation was opened against Cohen and the fund regarding the use of insider information. The FBI, the Ministry of Justice and the Securities and Exchange Commission all participated in the investigation and accused Cohen mainly of being in charge of traders in his firm who traded based on inside information. The authorities sued the fund and threatened to sue Cohen personally. In the end, a settlement was reached in 2014. Cohen closed the fund to outside investors and paid a fine of $1.8 billion. Traders in the fund were sentenced to prison terms. Cohen was prohibited from managing funds, except for personal and family funds, but the ban was lifted two years later - which was when Cohen launched his current fund, Point72. He invested significant sums himself in the fund, alongside external investors. Cohen recently marked the field of medicine, with its various aspects, as a key field for the fund.
Cohen is also the owner of the New York Mets baseball team and the TV series "Billions" is partially based on his story.