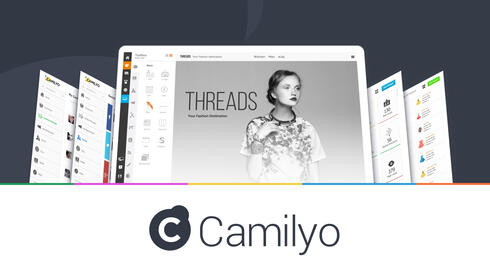 Exclusive

Bauer Media shutting down Camilyo less than three years after acquiring the Israeli startup
The German media conglomerate notified Camilyo's 80 employees that they are all being fired, with Bauer planning to end all local activity within one year
Germany-based Bauer Media Group is shutting down the activity of Camilyo, the Israeli startup it acquired in 2019, Calcalist has learned. Bauer notified Camilyo's 80 employees in Israel that it will be closing the local office, resulting in the firing of all the employees. The sackings will come into effect over the coming months, with Bauer planning to end all local activity within one year.
Founded in 2010, Camilyo provides website building and marketing services for small and medium-sized businesses. Prior to the acquisition, the company had raised a Seed round of an undisclosed amount. As part of the acquisition, Camilyo retained its own branding, management, and team structure.
It is believed that Bauer decided to cease Camilyo's activity due to its inability to meet the corporation's targets. Camilyo was founded by CEO Gil Ilani, Samuel Sattath and Daniel Yaghil. Bauer employs around 15,000 people worldwide and has an annual revenue of over 2 billion euros.
Camilyo's platform delivers integrated presence, marketing and retention tools for small businesses. It enables local marketing providers to reduce operating and licensing costs, increase sales with attractive packaged offers and boost end-customer loyalty.
In a reply to an approach by Calcalist, Bauer Media stated: "The Bauer Media Group has sadly decided to shut down its activity in Israel and focus on its activity in Europe. We continue to develop digital services for SME clients in Europe. We provide leading SEO solutions, services for managing marketing and advertising in a variety of channels and information services, and website development thanks to our talented employees in Europe. Our move to a business model based on multimedia and digital technology continues. Bauer Media continues to be a leader in its sector in a large number of European countries and lead in the sectors of entertainment, media and information, reaching over 200 million people. We are today already constructing the company's future."