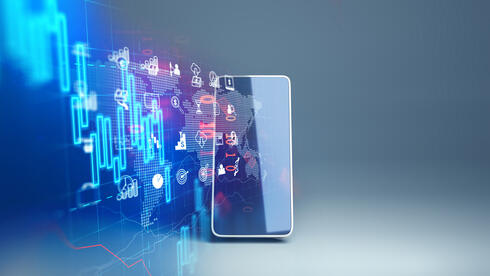 2022 VC Survey

Israeli Fintech startups to watch out for in 2023
As part of CTech's 2022 VC survey, we asked dozens of industry executives to name some startups they invested in over the past year. The following list highlights some of the notable Fintech startups suggested by their investors
Fintech is one of the biggest sectors in Israel's high tech, accounting for
17% of the country's total investment
in 2021 and seeing steady growth in 2022. As 2023 continues, the industry is set to explode even more with an expansion into crypto, insurtech, web 3.0, and financial planning tools.
As part of the
"2022 VC Survey"
series we conducted last year to review 2022 and make predictions for 2023, we contacted dozens of the leading funds in Israel and asked them to name three startups that deserve attention in the coming year. Each VC manager was asked to present relatively new startups in their portfolio, or ones that operate a little under the radar, and explain why they decided to invest in these companies.
The list we compiled includes over 100 startups from various fields such as Fintech Cybersecurity, Cloud+Data, AI, Quantum Computing, Medtech, Mobility, and more. Here is the list of startups that you should pay attention to in the field of Fintech: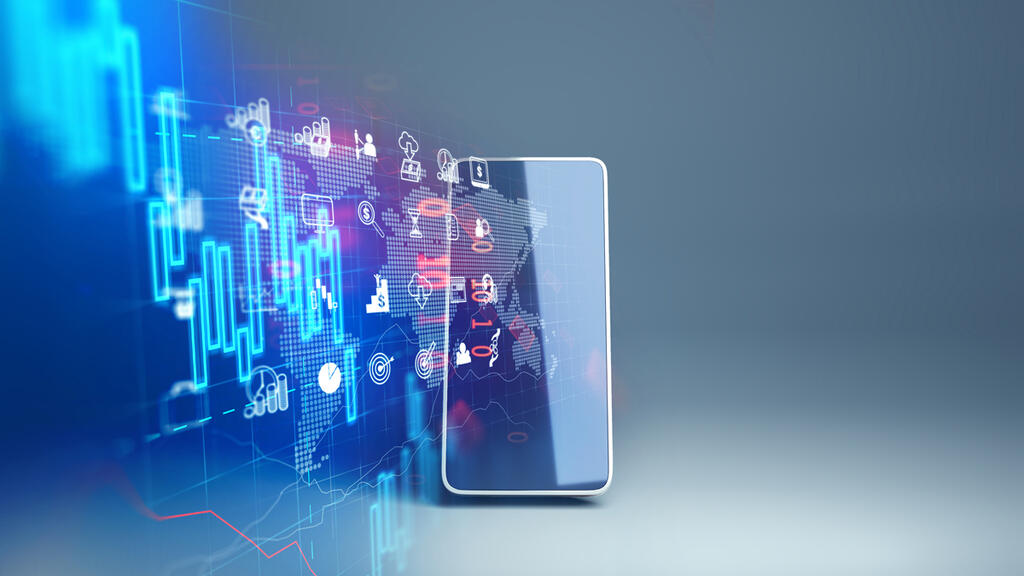 Lama AI
The company provides a technology platform that empowers Banks, Fintechs, and other industry players in the embedded finance ecosystem to enable fast efficient access to bank-rate credit opportunities including term loans, lines of credit, etc.
Founders:
Omri Yacubovich (CEO) and Ran Magen (CTO)
Founding Year:
2022
Number of employees
: 20
Explanation behind Viola Ventures' investment:
We're strong believers in the potential of embedded fintech. This is the second investment for Viola in this space.
Read more:
Nilos
A developer of a custodial wallet for non-crypto native companies entering the web 3.0 space.
Founders:
Raphael Fettaya and Eytan Messika
Founding year:
2021
Number of employees:
10 employees
Explanation behind Viola Ventures' investment:
We are big believers in Web3 infrastructure plays. The Nilos team is solving a huge gap, bridging financial and treasury services for both Web2 and Web3 companies who are looking to embed on-chain revenues with their fiat operations in a seamless, compliant and secure way.
Read more:
DataRails
DataRails is a financial planning and analysis platform (FP&A) that automates data consolidation, reporting, and planning while enabling finance teams to continue using their own Excel spreadsheets and financial models. Automating these time-consuming manual processes paves the way for finance teams to spend more time analyzing data and less time gathering it.
Founders:
Didi Gurfinkel, Eyal Cohen, Oded Har-Tal
Founding year:
2015
Number of employees:
200
Explanation behind Qumra Capital's investment:
DataRails built an automated, cloud-based platform for financial professionals that enables the collection, reporting, analysis, and collaboration of data with ease. With the notion that excel is being used today by practically every finance person worldwide, DataRails has developed unique, proprietary capabilities to transform them into database-like configurations. With this unique set-up, DataRails enables many customers for the first time to upload all financial data to the cloud, providing continuous agility and enabling content sharing and collaboration. DataRails in essence transforms the way financial teams in small to mid-size organizations operate as they can now automate processes to become the company's de facto BI platform. DataRails is selling to SMBs– a huge unserved market. Globally, there are 2.8 million SMB and mid-size organizations, creating a huge addressable market for DataRails to grab. The company grows extremely fast over 250% YOY which indicates the strong product market go-to-market fit. Datarails' founding team is strong and experienced driving the company to be a natural market leader.
Read more:
Noble
Noble empowers any company to quickly build, launch, and scale credit products by providing a complete infrastructure to assess their business customers' creditworthiness.
Founders:
Co-Founder & CEO, Tomer Biger; Co-Founder & CTO, Moran Mishan
Founding year:
2021
Number of employees:
20+ employees
Explanation behind TLV Partners' investment:
More and more companies are looking to incorporate financial services into their offering, and specifically when it comes to offering credit-based products, the infrastructure to enable non-finance savvy companies to do this seamlessly simply doesn't exist. Noble fills this gap.
Read more: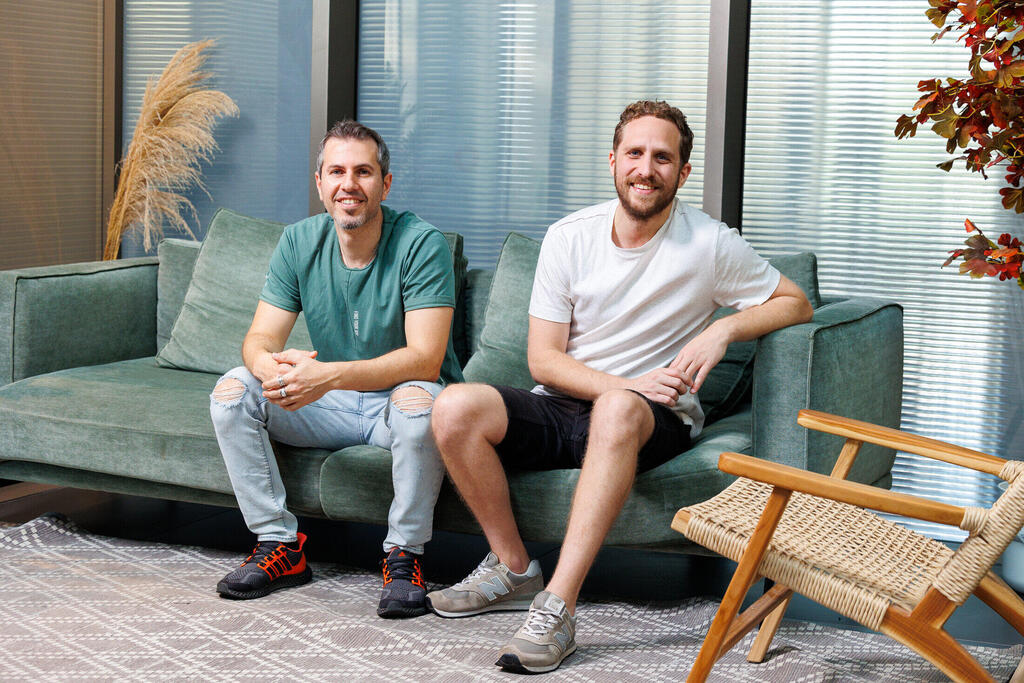 Received
Received is automating B2B invoicing and ultimately seeks to modernize the entire Accounts Receivables (AR) space. Founders: Roi Ben Daniel and Shai Betito
Founding year:
2022
Number of employees:
7
Explanation behind Ibex Investors' investment:
For many organizations, invoice creation is largely a manual process today - leading to wasted time, billing errors, and missed revenue opportunities. This becomes even more challenging with the growth in new pricing schemes in recent years (usage pricing, installation costs, platform fees, etc.), ultimately requiring developer and IT involvement just to build/maintain/grow invoicing solutions. Received aims to automate the invoice creation process, adapting it to a variety of pricing schemes and contracts and eventually automating the entire process between contract creation/CRM and reconciliation/ERP.
Read more:
Connected Insurance (CI)
Financial Software: The world is shifting from a concept of OWNING to RENTING in every aspect: Transportation, property, delivery, and employment. The Digital Economy has grown as connected technologies allow the easy and short-term usage of assets by anyone. Insurance is one of the greatest barriers to digital platforms; existing policies are expensive and limited. CI created AI-powered risk models that enable bespoke insurance coverages fit for the Digital Economy.
Founders:
Tal Cohen (CEO), Arik Shpak (CIO & COO), Yaron Zurr (CCO)
Founding year:
2019
Number of employees:
15
Read more:
Housetable
Housetable is creating an AI-powered lending company to approve home renovation loans for borrowers who are currently being rejected by standard financial institutions.
Founders:
David Benizri (CEO), Gabriel Deutsch (CTO) and Emanuel Nafcha (VP of Engineering)
Founding year:
2021
Number of employees:
12
Explanation behind Sarona Ventures' investment:
Housetable is on a mission to help every homeowner complete their dream renovations in a way they can afford. The team is 2nd timer, the industry is ripe for disruption, and the business model is highly intriguing.
Read more:
Hourly
Insuretech - Workers Compensation Insurance. Hourly offers a simple yet effective platform for hourly workers' compensation via online reporting and payroll application, and a complementary workers' compensation ("WC") insurance solution that helps with risk assessment, underwriting, and claims management.
Founders:
Tom Sagi, Shay Litvak, and Amir Faintuch
Founding year:
2018
Number of employees:
106
Explanation behind Glillot+'s investment:
The $50 billion WC insurance industry is well-established in the US and offers a largely standardized product. Traditionally, WC policies are underwritten for a period of 12 months using annual coverage estimation, which in turn is based on the nature of work performed and number of insured employees. These rough estimates are rarely on target at the end of the year, especially in businesses that leverage hourly workers, which resulted in complex claim processing and year-end auditing by carriers. By using the Hourly platform, which streamlines data into a payroll platform from employees' apps, insured employers can manage their WC insurance posture and make sure they are accurately covered in real-time, while at the same time handling all payroll activities from a single platform.
Read more:
Sayata
Insuretech: Sayata delivers rapid growth to insurance brokers and carriers that cater to small and medium businesses. The Sayata platform streamlines the once-manual process of finding and securing business coverage, allowing insurance professionals to sell more insurance policies in a fraction of the time. Sayata provides an end-to-end technological solution along with educational tools, giving their partners the ability to grow their portfolios quickly and efficiently. To date, over 120 brokerages and carriers partner with Sayata.
Founders:
Asaf Lifshitz, CEO and Co-founder; Avishay Maya, CTO and Co-founder; Iddan Golomb, CPO and Co-founder
Founding year:
2016
Number of employees:
66
Explanation behind Team8's investment:
We were immediately taken with Sayata. We've seen our share of startups, specifically Insuretechs, and Sayata's growth is exceptional because they've clearly identified a market need - the ability to automate the business insurance sales cycle in a way that removes friction and ambiguity. This allows the broker, insurer, and client to get what they need with less work and in less time. Sayata's ongoing expansion into new lines of coverage will provide even more value to those that offer or need business insurance within the $100 billion SMB insurance market.
Read more: