Israel's massive fintech year confirms the sector as a powerhouse
A new report from Viola Group has highlighted the impact that fintech had on Startup Nation in 2021
Much has been said about Israel's record-breaking year in the high-tech space regarding investments the country received in 2021. While the total number of investments reached $27 billion, $4.5 billion (or 17%) of that was dedicated solely to fintech and the funding of companies across a variety of stages.
"We believed and continue to believe that fintech is one of the hottest sectors in Israel where innovation exists from early-stage to growth, and where we expect to continue and see that flywheel of innovation continue," said Omry Ben David, General Partner at Viola Ventures who leads fintech and crypto investments for the firm in early-stage companies. "We are super bullish about the sentiment and around the Israeli fintech ecosystem."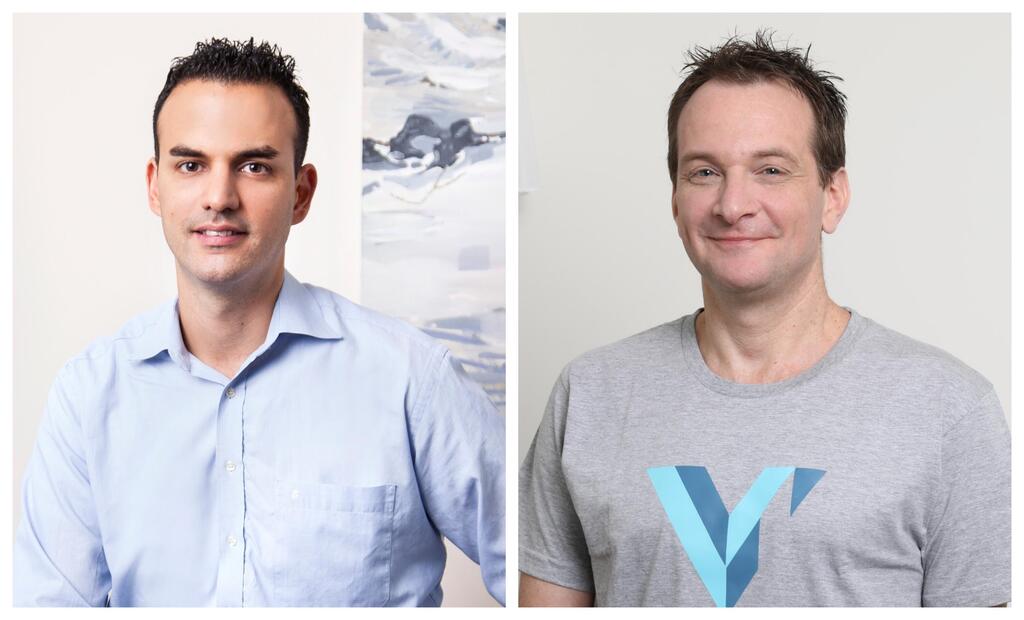 According to Viola's new report,
"Is Fintech Israel's Hottest Sector?"
, the answer is a resounding yes. Overall, there was a 136% growth in the funding of fintech companies in Israel; making 2021 larger than the three previous years combined. Much can be said about where that money has gone, but a vast majority of the total funding went to 'megarounds', funding that exceeds $100 million. Notable deals include Melio (raised
$250 million
) Tipalti (raised
$270 million
), and Rapyd, which raised
$300 million
and recently became Israel's highest-valued unicorn at
$15 billion
.
The report uses fintech as somewhat of an umbrella term to also include companies that relate to insurtech and crypto - two sectors that might not be large enough to be their own category but that show promise nonetheless. Interestingly, the percentage of unicorns in Israel that are considered fintech and insurtech companies is also 17%. In relation to the large number of IPOs that Israel saw in 2021, 23% of them were related to fintech.
"Crypto is an up-and-coming segment, and we are super excited about it," explained Tomer Michaeli, General Partner at Viola Fintech, which mainly invests in non-Israeli companies in later stages. "[But] we feel it has the same characteristics so it doesn't justify being a standalone sector but part of the wider fintech ecosystem." Despite this, 2021 saw a ninefold increase in capital raised for crypto companies - growth driven mainly by megarounds in companies like Fireblocks (raised
$400 million
) and Starkware (raised
$125 million
over two rounds).
Viola also identified insurtech as the largest subsector within fintech, larger than others like crypto, payments, financial management, trading & investing, and embedded finance. In 2021 it welcomed 17 new companies - more than any other subsector - and today includes unicorn companies like At-Bay (valued at
$1.35 billion
) and Earnix, which in 2021 raised
$75 million
to reach a valuation of more than $1 billion.
Despite the large numbers coming out of mature fintech companies, both Ben David and Michaeli confirmed that the sector shows promise among the new numbers of emerging companies that were created. "You know it's a healthy ecosystem when you have vibrant early-stage investments, that means new companies are coming into the top of the funnel," said Ben David. Michaeli described the new number of companies - which he compared to 50 per year and one per week - as a "very healthy pace of innovation."
Viola Group is a tech-focused investment group with more than $4 billion in assets under management. It has roughly 100 companies in its portfolio across a variety of funds and 30 of them are specific to fintech.
First published: 09:45, 14.03.22