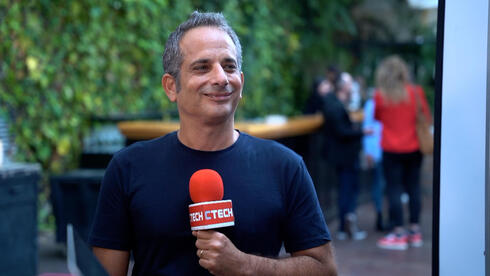 CTalk

"We help collect data and run it through AI models to improve the bottom line"
Oren Raboy, Co-founder & CEO of Noogata, explained how his company applies AI models and advanced analytics to find correlations and insights
"We take data and give you tools that help you leverage data in a smart way," said Oren Raboy, Co-founder and CEO of Noogata during an interview with CTech at the Shufersal Online and Calcalist e-commerce event this week. "There are two steps to leveraging data: the first is streamlining, collecting and cleaning the data and the second is actually doing something about it and that is where our expertise and development is, applying AI models and advanced analytics to find correlations and insights and do what machines to best - let humans make decisions."
Noogata is a multichannel e-commerce intelligence and analytics platform that helps consumer goods and digital brands use data to their advantage, both their own and third party, to sell more online and be more efficient. Noogata
raised $16 million in their series A round
, taking their total funding to $28 million.
The Shufersal Online and Calcalist e-commerce event focused on the various aspects of the flourishing world of online commerce, how Israel is beginning to catch up with international markets, the latest trends and forecasts, and emerging technologies from Israel for the promotion of e-commerce.
You can watch the full interview in the video above.