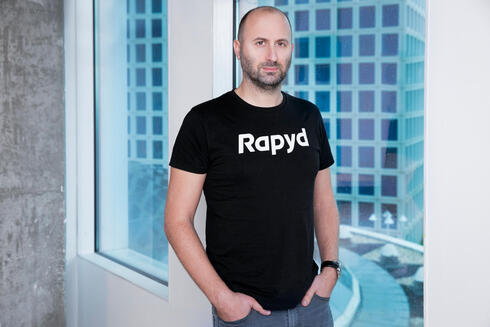 First quarter of 2022 was the best in Rapyd's history, but we'll soon begin feeling the new reality, says decacorn CEO
The Israeli company recently opened new offices in Dubai, but CEO Arik Shtilman knows it won't be long before the financial slowdown reaches his company. "The small and medium-sized businesses will suffer from the rising interest rates, which will hurt their growth. That will also affect our growth," he explained
"I'm presuming we will feel the global slowdown towards the end of the year," explained Arik Shtilman, CEO of fintech decacorn Rapyd, which is Israel's most valuable private company. Calcalist revealed earlier this year that
Rapyd reached a valuation of $15 billion
in several secondary deals in which early investors sold shares.
The interview with Shtilman was held to mark the opening of the company's new offices in Dubai. "We came to Dubai at the invitation of the local government which is interested in developing fintech locally," said Shtilman. "We discovered that not only is there an opportunity to do business here but that we can also build a new R&D center with a workforce we would struggle to recruit in Israel. We opened an office that has already recruited 60 employees and we are aiming to reach 150 over the next six months.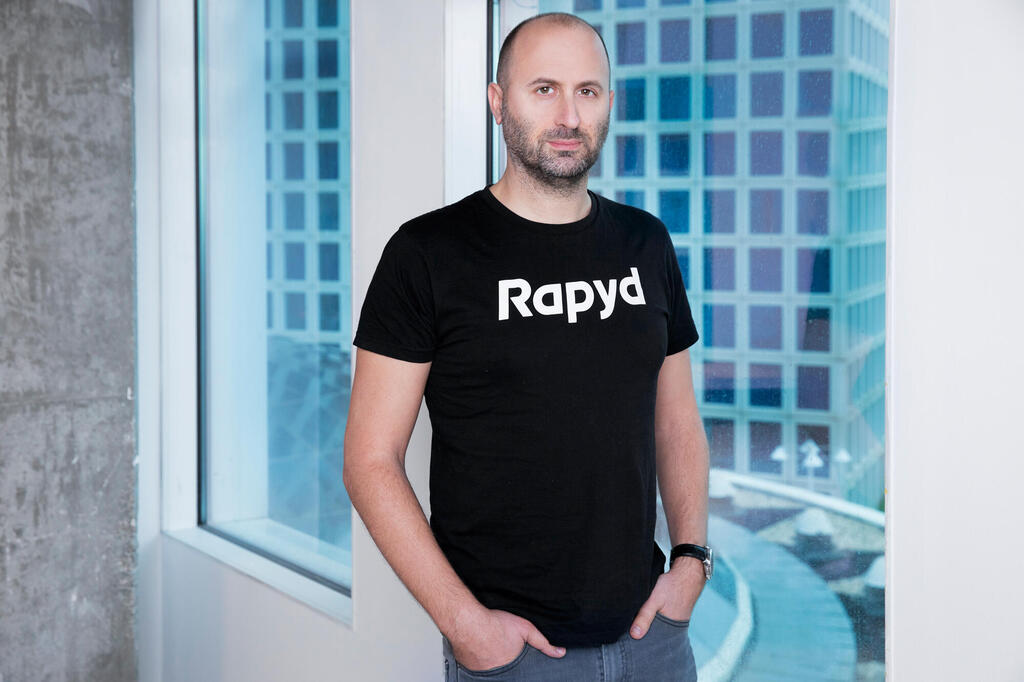 "Dubai is in a very strategic location due to its access to the neighboring countries and also as a substitute for the very competitive employment market in Israel," he added. "We need many employees so we are recruiting Ukrainians and Russians here. We receive work visas within 48 hours. The Emirates want to become a tech hub."
Shtilman revealed that the first quarter of 2022 was the best in Rapyd's history, with the company reaching $50 million in revenue in the first three months of the year. "However, we will soon begin feeling the new reality through our clients, who are major enterprise clients, as well as small companies," noted Shtilman. "In our estimation, the small and medium-sized businesses will suffer from the rising interest rates, especially in their ability to raise credit, which will hurt their growth. That will also affect our growth. We aren't seeing this yet, but I estimate that we will feel it in the fourth quarter. Nevertheless, I believe our growth will be fast."
How are you preparing for the slowdown?
"We will act in several ways when it comes to HR. In certain positions, especially in R&D, we won't change anything. The recruitment rate there isn't fast and the demand for R&D employees is huge. Our new office in Dubai is a testament to that. However, we will significantly reduce our recruitment rate of support and sales staff. Saying that, we aren't burning cash and we are built and positioned to be here for a long time."
Did the crash in the markets affect your IPO plans?
"They didn't have an effect as our plan is to go public at the beginning of 2025. At the end of 2024, we will see what situation the market is in and then our shareholders will decide whether we should become a public company. We don't need it to raise funds. This is a marathon. Rapyd is a $50 billion company, not a $50 million one."